Some would say the best time to visit Portugal is Spring (March-May) or early Fall (September-October), when the winter rainy season is avoided, and temperatures will be milder. Swimming is still possible in the early fall, as waters remain warm. However, because of its mild climate, 3000 hours of sunshine per year and 850 kms of splendid beaches bathed by the Atlantic Ocean, the best time to visit Portugal is actually all year round.
The best time to visit Portugal by season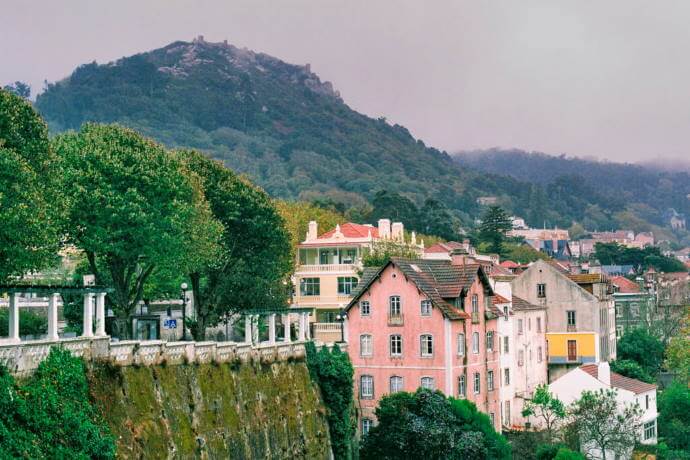 Spring

(March-May), when the country is in bloom and waking after winter.
Summer

(July-August) hot weather across the country, this is a good time to visit any part of Portugal. However, the streets, beaches, and sights will be busy.
Fall

(September – October) the sun is still shining, the weather is warm, and many of the crowds have dispersed.
Winter

(November-February), though colder, still offer a good amount of sun and less tourists around.
Is the weather warm all year round?
No. The weather in Portugal is maritime temperate and one could say is colder and rainier in the North and warmer and drier in the south. The average temperature varies from 11ºC (52ºF) in January – the coldest month – and 28ºC (82ºF) in August – the hottest month. Snow is very rare in Portugal, with the exception of the mountainous areas in the north-east and on Portugal's highest mountain range, Serra da Estrela.
What to wear in Portugal?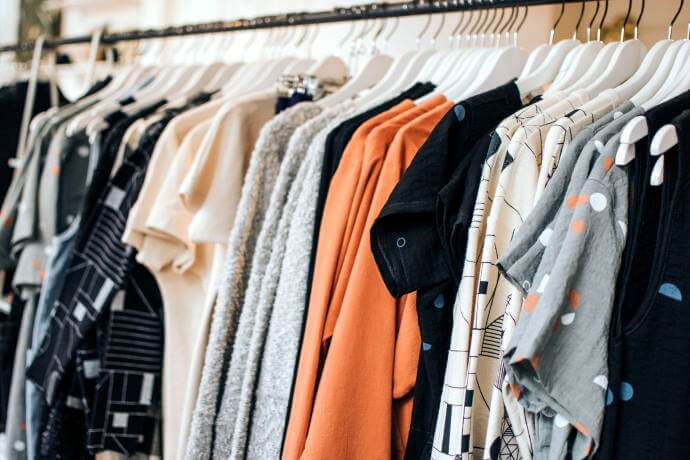 While exploring Portugal informal and casual clothing is suitable as well as comfortable shoes, since the streets/sidewalks of most of the cities are made of cobblestone, like tennis shoes during the day (maybe flip-flops in summer) and some fancy shoes for the night. Bring a comfortable bag as well, preferably a cross body one, to better avoid eventual pickpocketing when taking public transportation. Being a catholic country, a more conservative wardrobe is recommended when visiting religious buildings and sites (Fátima, for instance).

Spring/Summer: Lightweight cottons and linens during summer months, a sweater or jacket for cooler evenings and sandals for women.
Autumn/Winter: Warmer medium-weights and raingear. Warm jacket and fleece, a good woolen overcoat, gloves and a scarf.
The best time to visit Portugal and get cheap deals
Airports in Portugal and Portuguese airlines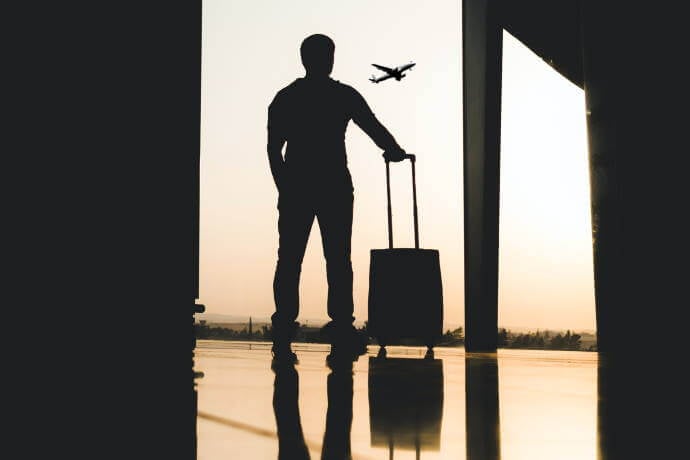 January is currently the cheapest month to fly to Portugal. At this moment in time July and August are the most expensive months. There are many companies flying to Portugal, for direct flights we suggest checking the national airline www.flytap.com.
Portugal has five main airports: Lisbon, Porto and Faro – in the mainland – and Funchal and Ponta Delgada (São Miguel), for Madeira and Azores, respectively, and two national airline companies – TAP, flying to a great net of international destinations, and SATA, based in the Azores, but with some international connections as well. All the airports are located within the cities and about 20 to 30 minutes away from the city center. When arriving into Portugal, each traveler must have a passport valid for at least three months after the end of their stay. Our airports are relatively small, each with one terminal (exception for Lisbon which has terminal 2 for departures only), but all have modern facilities and large shopping areas. Upon your departure, mind the passport control by the airport security and give at least one hour wait for this procedure.
The best time to visit Portugal and get good rates at the hotels
We would say that late March and early November would be a wise decision price-wise. Most travelers book their vacations during or for the high season (May – September) but that's not when you find the best deals. Most destinations have that perfect timing just before or just after high season when you can benefit from the same weather conditions, everything is less busy, places are less overcrowded, there are fewer lines to the main attractions, restaurants and hotels have more availability (and a more attentive service), and prices are lower. Mainland Portugal has plenty of options and very good value compared with other western European countries.
The best time to visit Portugal on a self-driving trip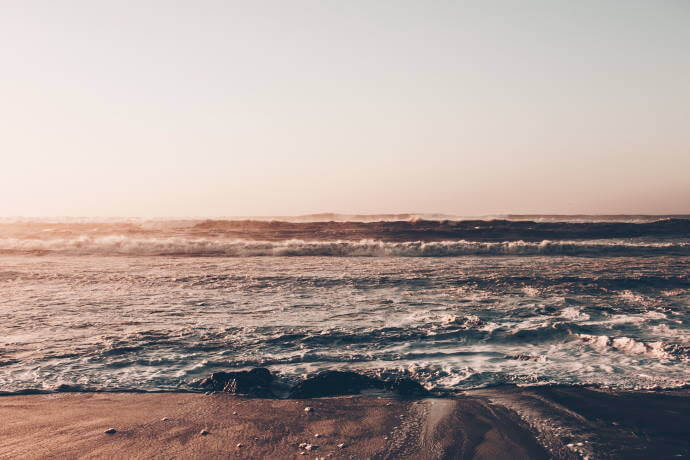 The best time to self-drive around Portugal is from March until October as to avoid rain and snow in the inner country. There is a great net of roads connecting different parts of the country that are usually neglected and have just so much to see and do. The N-222 road from Peso de Régua to Pinhão in Portugal has been awarded the prestigious honor. This national road has been named one of the best and prettiest in the world for its location, cutting through the heart of the stunning Douro Valley and the spectacular views it provides of the wine region below. The 500Km of Atlantic coastline also make it home to a tremendous set of landscapes and experiences. A road trip in Portugal is the best way to enjoy a slow pace and discover the hidden gems of this magical small country.
Which side of the road do they drive in Portugal?

In Portugal, they drive on the right side of the road and the road signs comply with the international rules.
Are the roads safe in Portugal?

Since joining the European Union there were several incentives that allowed the country to modernize the road networks, so, nowadays, the majority of roads are very secure and modern.
What do I need to drive in Portugal?

To drive in Portugal you need to have your country's up to date passport, driver's license and also an international driver's license.
The best time to book a trip to Portugal
One of the most recent studies comes from TripAdvisor where they analyzed 28 of the most popular travel destinations. This study concluded that the best time to book vacations can vary from 2 to 9 months in advance, again, depending on the destination. Lisbon in Portugal, for example, requires 4 to 8 months in advance to book the best travel deals or if you wish to stay at boutique properties that get booked quickly.
The best time to visit Portugal for sightseeing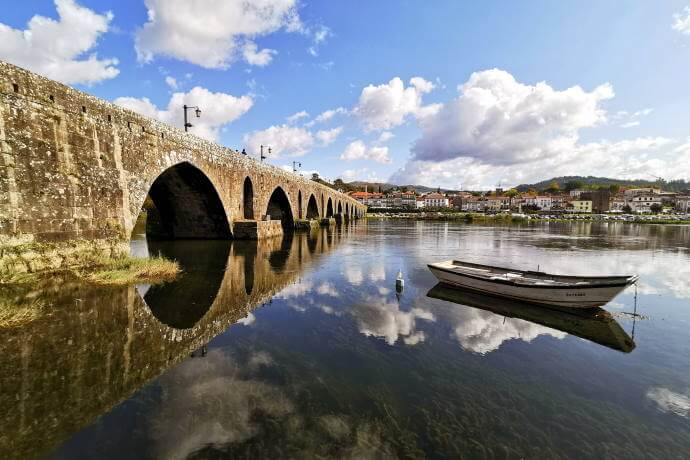 The best months to enjoy sightseeing throughout Portugal mainland are typically April, May, and from mid-September through mid-October. The weather is pleasant, less crowds than in mid-to-late summer. Many festivals and events take place during these times, and lower temperatures make walks or hikes more convenient. Porto & the Azores Islands tend to have high precipitation year-round except for July and August, when the weather is hottest but higher demand especially in the Azores. Madeira Island has an all year round mild temperature (typically around 24ºC) and low precipitation.
The best time to visit Portugal and enjoy the local Gastronomy and Wines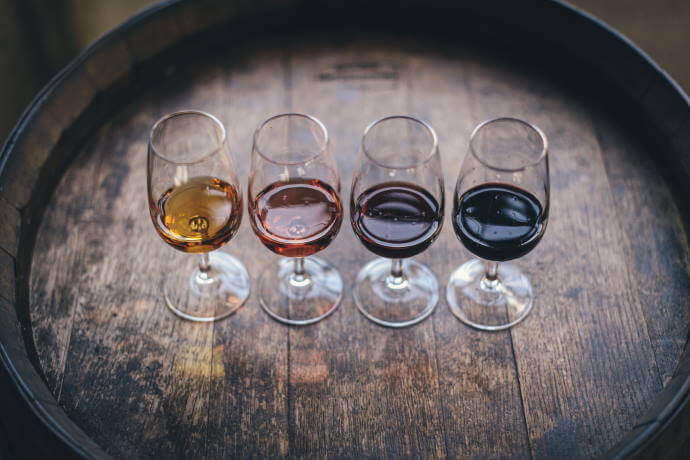 Portugal is on the radar for wine & food tours, wine lovers from all over the world visit Portugal for cultural getaways and moments of lavish gastronomic delight. September to October is the best time to visit for the buzzing activity of the grape harvest season, great early autumn scenery, and comfortable temperatures for walking or cycling through the vineyards. Many wine activities and experiences are only available during grape harvest season, including participating in harvest, producing wine, and harvest tours. Avoid visiting in July or August, many restaurants around the country and wine estates can be closed for summer holidays.
Gastronomy in Portugal
Portugal's traditional gastronomy is heavily based on the Mediterranean diet, so potatoes, rice, bread, fresh vegetables, olive oil and fish or meat are the cornerstones for a balanced Portuguese dish. There are many traditional dishes made with codfish – all types and sorts, really – seafood, meat, game, and so on. And each region has its own specialties of course. Local cheese and wine are a must and it is marvelous to pair them in delicious combinations. The Portuguese also have a sweet tooth for family recipes and secular treats born within the stone walls of ancient convents. Oh, and any pause of the day can be (and usually is) accompanied by a cup of expresso coffee.
Portuguese eating habits
An ordinary day for a Portuguese consists of five meals. Breakfast which can be around 8am or 9am, then a stop for an expresso coffee and a small pastry during the morning, around 11:00am. We take lunch and dinner very seriously as this is a time to seat and enjoy a good hearty meal with our families and friends, so it is usual for this meal to last at least one hour or more. Lunch time starts at around 1:00pm and dinner time at 8:00pm. Before dinner there is also time for a quick bite at around 5:00pm or 6:00pm.
Restaurants in Portugal
There are many restaurants serving from traditional food to international cuisine. If you are looking for something special such as a Michelin star restaurant, you will need to book in advance. For other restaurants, it will suffice to call or ask at the receptionist / concierge at each hotel to make the reservation in the morning for that night's dinner.
Best time to visit Portugal capital city of Lisbon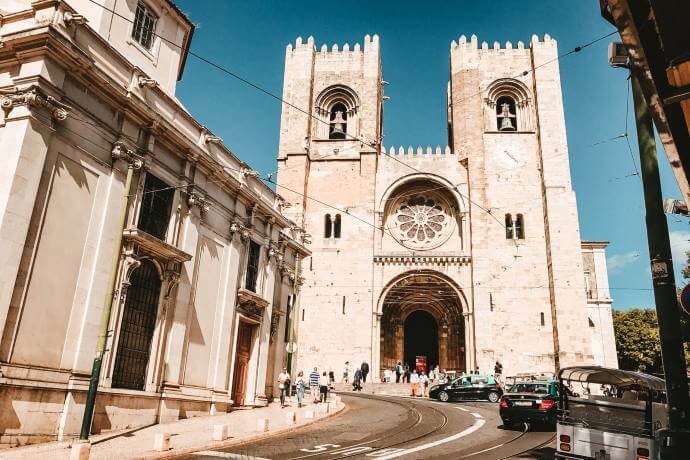 The best time to visit Lisbon is in mid-to-late spring or early fall. Both of these periods tend to experience mild weather (typically around 22°C to 24°C), less crowds, and shorter queues to visit monuments and museums than during the busy summer season. During this period, the city still bustling and there is life in the streets. The weather is mild and sunny. The best time for visiting Lisbon beach areas, such as Arrábida, Costa da Caparica and Sintra/Cascais, for good weather and fewer crowds is in June and September. Those who want to swim may be able to do so as early as May and as late as October, however. The warmest water temperature is in September, with a sea temperature of around 20°C.
The best time for visiting Porto and northern Portugal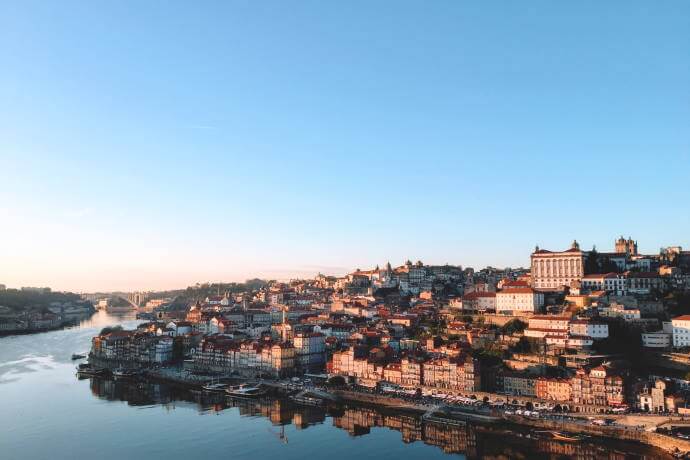 The best time to visit Porto and northern Portugal is during the fall, when the temperatures range between 24º and 17º. This is a stunning and historical part of the country. These temperatures are great to walk the streets or hiking paths while the sun is out and enjoy the local gastronomy and wines, indoors at night. Fall is also the harvest season and you can participate in this activity or just try the exquisite wines that are locally produced, such as the unique Port.
The best time to visit Portugal and enjoy beach time at Algarve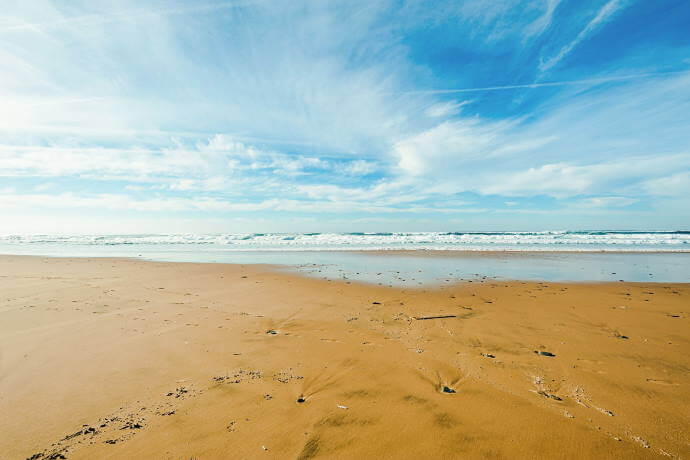 The Algarve is truly a year round destination. The Algarve's beaches may also be enjoyed throughout the year. Many are not only known for their fantastic infinite white sand and blue cool waters, but also for their seaside restaurants, offering unforgettable gastronomic experiences. Summer is the high season par excellence but also the most crowded time of the year. Spring and autumn open and close the bathing season and are usually warm enough to take you to the beach.
The best time to visit Portugal for seasoned surfers
Winter (Nov-Jan) is when surfers will find truly magnificent waves, but Portugal has its surf season throughout the entire year. Best months with more consistency and bigger swells are during the winter months and autumn. During spring there is also a good consistency of swell with little wind and great weather. To watch the pros in their element, visit Nazaré or Peniche between November and January. If you prefer less colossal waves, you can head to Ericeira, Figueira da Foz, Sagres or the beaches near Porto.
Monthly Weather in Portugal
Portugal Weather in January: January is the coldest month of the year in Portugal, with an average temperature of 6ºC, high temperatures around 15ºC, and nighttime temperatures falling as low as 0ºC to -4ºC. The northeastern region does get snow (enough for skiing resorts to exist) and higher elevation areas experience freezing temperatures.
Portugal Weather in February: Temperatures gradually begin to increase in February, with an average temperature of 15°C and a low of 8°C. Temperatures in the mountains remain below freezing, so areas such as Serra de Estrela will be open for skiing throughout the month and into March.
Portugal Weather in March: Temperatures begin to rise in March as spring is in full swing. Average daytime temperatures are around 17°C with a low of 10°C. Northern Portugal continues to experience winter weather with ski season continuing into March, whereas Central and Southern Portugal experience less rain and more sunny days.
Portugal Weather in April: April sees an increase in temperature, especially in the central and southern parts of the country. Especially in the latter half of the month, an average of 10 days can be expected where the temperature reaches between 21°C and up to 26°C.
Portugal Weather in May: May temperatures stay consistently warm throughout the country during the day. For over half the month temperatures will be higher than 21°C.
Portugal Weather in June: June has the most consistently comfortable weather of the summer months. Rainfall is at a minimum with an average of 16mm expected. You can expect temperatures to be above 21°C. The average June high is 23°C, with a low of 16°C.
Portugal Weather in July: July is one of the hottest months of the year in Portugal. Temperatures rise to an average high of 27°C, with a low of 21°C. Rainfall and clouds are rare during July.
Portugal Weather in August: August is one of the hottest months of the year in Portugal, with warm temperatures and virtually no rainfall. An average high of 28°C, and a low of 18°C.
Portugal Weather in September: Hot weather continues into September, with hotter temperatures in the Algarve, and temperatures on the northwest and western coasts being a little lower due to the Atlantic winds. With an average high of 27°C, and a low of 18°C.
Portugal Weather in October: Autumn is officially upon Portugal in October; temperatures begin to drop, evenings are cooler, and rainfall increases. The average temperature during the day 22°C, while in the evenings the average low is 14°C.
Portugal Weather in November: Portugal's rainy season begins in November, but the country experiences more sun than the rest of Europe. The north has cooler temperatures whereas the Algarve remains pleasantly mild and sunny.
Portugal Weather in December: December is Portugal's wettest and coolest month of the year, seeing an average of 120mm of rain. With the average daily high around 15°C, and low around 8°C.
---