The perfect way to get to know the Portuguese soul and state of mind is undoubtedly to listen to fado. This typical Portuguese musical style has been recognized as Intangible Cultural Heritage by UNESCO and has influenced several Portuguese generations. It is a cultural icon and a national treasure! In Portugal, there is nothing more beautiful and traditional than listening to Fado in an intimate and cozy atmosphere, while enjoying some cheese, cured meats and wine. It is definitely an opportunity for those who are listening to get in touch with their deepest feelings. Learn more about the history of fado, the most famous artists and fado houses and the different types of the fascinating sound of Portugal!
History of fado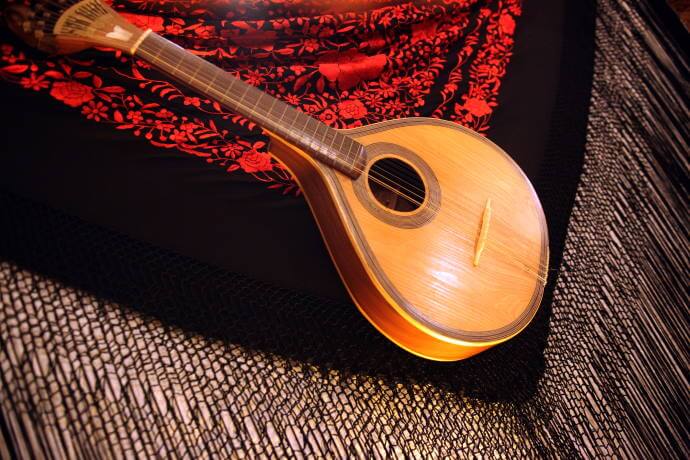 The word "fado" comes from the Latin word "fatum", which means "fate" or "destiny". Fado became popular on the streets of nineteenth-century Lisbon and it was sung by the most marginalized in all sorts of places – taverns, streets, chambermaids' cafés – usually frequented by prostitutes and sailors. Originally, however, fado was different than it is today. The themes of the songs evoked social contexts and the narratives and the harsh realities of everyday life. However, fado began to gain prominence at festive events such as popular festivals. From 1870 onwards, fado was integrated into the Teatro de Revista, a typical Lisbon theatre genre that depicts social and cultural contexts. At this point, fado takes on new themes and melodies and begins to be sung by famous actresses and fado singers. In the last 25 years of the 19th century, the guitar established itself as the official accompaniment of this musical style, and at the beginning of the 20th century, fado grew and consolidated itself. By 1925, when the first Portuguese radio station went on the air, fado was already part of the programming. But with the military coup of 1926 and with the implementation of prior censorship of shows, this form of music and the performative spaces were transformed. Fado was no longer improvised, and lyrics, performances and performative spaces had new rules. Alongside these changes, it became a habit to listen to fado in specific places: the fado houses in the city's historic neighborhoods. At this point, fado was no longer associated with marginality and it began to appear in the media and cinema. The themes of the songs revolved around love, luck, fate, saudade, social injustices and, as before, daily life. In the mid-1930s, fado began to spread outside Portuguese borders, but it was not until 1950 that the internationalization of fado was consolidated by the voice of Amália Rodrigues. Fado thus became a national treasure and a cultural icon. From 1976 onwards, with the end of the dictatorial regime and the establishment of the democratic regime, fado returned to its own space. Nowadays, fado, usually slow and melancholic, is known as the portrait of the Portuguese soul.
Fado houses in Lisbon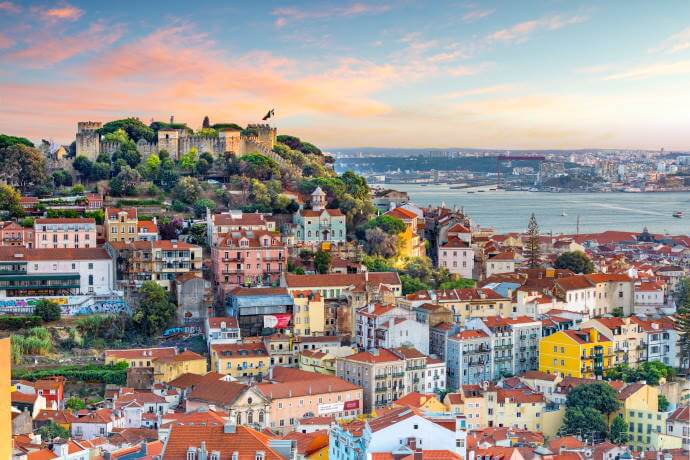 The phrase "Silêncio, que se vai cantar o fado" ("silence, fado is about to be sung") is the popular command that precedes the singing of fado. Although this is no longer a common expression in fado houses, the intention is implicit. In the fado houses of Lisbon, you can feel the intimate atmosphere and the respect for the talented musicians who put their heart into this form of song. Some of these houses have been open since the 1930's! Today, these spaces are usually restaurants where you can enjoy a fantastic typical Portuguese meal, and the best fado restaurants are scattered across the capital. The most traditional spaces are found in the typical neighborhoods of Alfama, Mouraria, Madragoa and, of course, Bairro Alto. In Bairro Alto, Adega Machado, Café Luso, O Faia and A Severa are some of the most famous fado houses. In Alfama, Clube de Fado, Mesa de Frades, Parreirinha de Alfama and Tasco do Chico are pretty well-known. The Sr.Vinho restaurant in Lapa-Estrela is also a favorite. When it comes to the performance, usually the fado singer is accompanied by a classical guitar and a Portuguese guitar. And keep one thing in mind: once the music begins, no one talks!
Amália Rodrigues – The Queen of Fado
Amália Rodrigues was indeed considered the queen of fado, as she is the most representative figure of this Portuguese musical style. Before Amália Rodrigues, Maria Severa, born in 1820, was considered the founder of fado. This fadista became known for bringing fado to the elites. But Amália was the one who internationalized this form of singing and was the main inspiration for contemporary fado. Madrid was the first foreign city in which Amália Rodrigues performed. Paris, London, Rome, Dublin, New York and Berlin are some of the many cities that welcomed fado through Amália's voice. This fadista also introduced fado with lyrics by great Portuguese poets such as Luís de Camões. She was not only a fado singer, but also a popular singer and actress. She sang publicly for the first time at a charity event, accompanied by a guitar played by her uncle, João Rebordão. It was Amália who created the image of the fado singer dressed in black and with a black shawl, and even today this image remains a reference to fado. Amália was born in Lisbon in 1920, and she died in 1999, being the National Pantheon her resting place. The Amália Rodrigues Foundation, established by will in 1997 and founded in 1999, is a cultural and social institution, dedicated to the preservation, study and dissemination of the life and work of the fado singer. The Casa Museu Amália Rodrigues (Amália Rodrigues House-Museum) in Lisbon was inaugurated in 2001 and stems from a wish of the fadista: to open her house to the public and show her most personal and intimate side. To listen to the music of this fado singer is to travel through her emotions..
Intangible Heritage of Humanity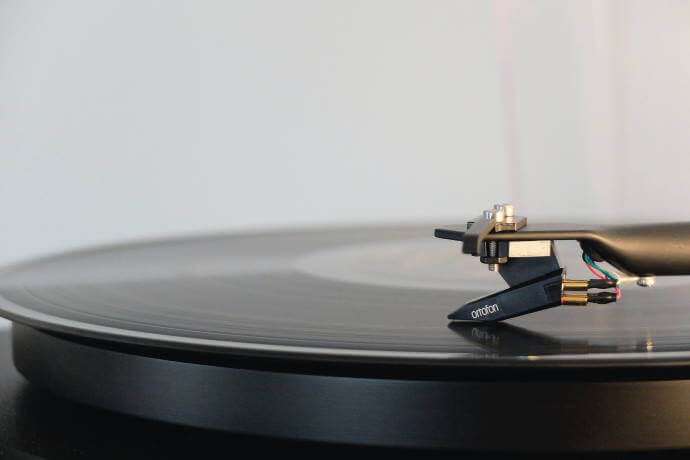 Intangible cultural heritage includes not only monuments or objects, but also traditions, performing arts, skills, living expressions, among others, that are passed on from one generation to the next. Fado was, in fact, the first artistic expression to be declared Intangible Heritage of Humanity in Portugal. The decision to declare fado an Intangible Cultural Heritage of Humanity was made in 2011 on the Indonesian island of Bali. At the event, António Costa, the mayor of Lisbon at the time, held his cell phone near the microphone and played "Estranha Forma de Vida" by Amália Rodrigues. The room went silent and António Costa said: "Many people thought that fado was sad. Fado is joy." If you want to learn more about this distinction, you can always pay a visit to the Fado Museum in Alfama, a museum to see, hear and feel fado!
Contemporary fado singers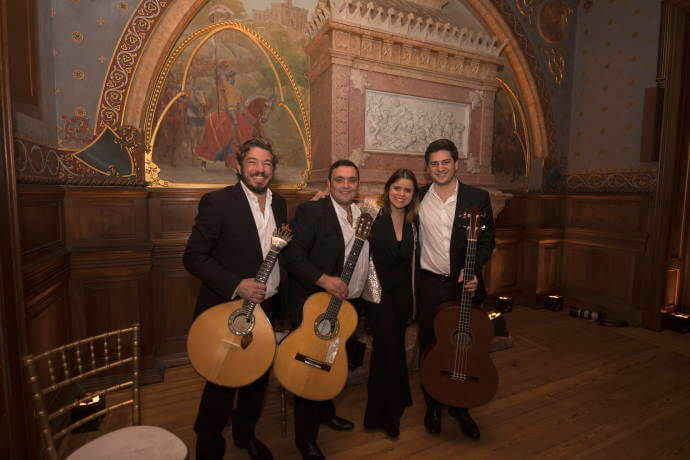 Especially since the 1990s, a new generation of talented performers emerged. Camané, Dulce Pontes, Ana Moura, Raquel Tavares, António Zambujo, Katia Guerreiro and Mariza are some of the singers that made a great impact in the industry. Mariza, for example, played an important role not only on a national level but also on an international level. There are also younger singers who are very well known in the Portuguese community and worldwide, such as Gisela João and Carminho. In fact, all of these artists continue with a tradition that began with Amália. Many start in fado houses, move up to concert halls and nowadays play in large-scale festivals for Portuguese and foreigners!
Types of fado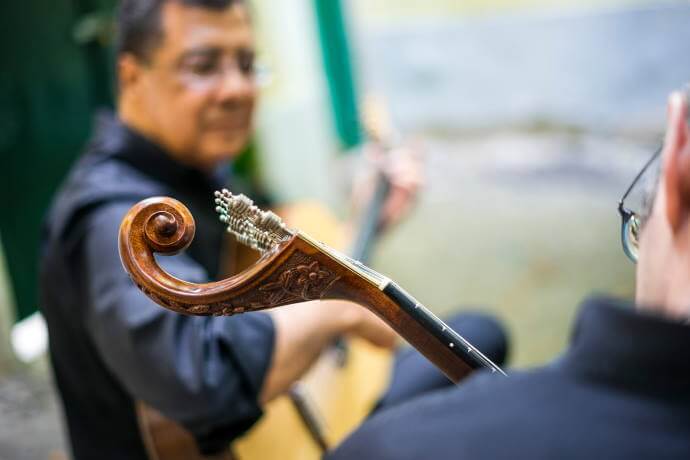 Yes, there are different types of fado! However, there is something they all have in common: their rhythmic and melodic structure. The most famous styles of fado are the fado do marinheiro (sailor's fado), the fado de Coimbra (Coimbra's fado), the fado de Lisboa (Lisbon's fado), the fado corrido, the fado vadio and the fado menor (minor fado). The sailor's fado was the first style of fado to emerge and is therefore the oldest. It was sung by sailors on Portuguese ships. Coimbra's fado is a type of fado sung by students dressed in academic attire. This fado can be heard not only in the streets of Coimbra, but also at academic celebrations such as the Queima das Fitas. This type of fado has a more romantic aura, although it also addresses issues related to the lives of students in the city. Lisbon's fado, as described, emerges in the streets and taverns of Lisbon's neighborhoods and is the typical fado we can listen to in fado houses. Another well-known style of fado is the fado corrido, a sung and danced fado, that is faster and more joyful. It is one of the oldest types of fado. Fado vadio is usually sung by amateurs who enjoy singing and simply want to express their emotions through this form of song. In fact, many professional fado singers started out singing this type of fado. The minor fado, on the other hand, is a sadder and more melancholic fado, and one of the most interpreted. Nowadays, fado is also combined with other popular genres such as pop or hip-hop. But whatever the type of fado, emotion and feeling are guaranteed!
---