Thinking on how and where to spend the so-called golden age? Time to explore, relax and make the most of the best years to come and starting an adventure somewhere new?
Portugal is often referred as one of the best countries to retire and we would be happy to help you with the proper introduction to the country while you go location scouting for your future home.
Why is Portugal so attractive?
1) 300 days of sun
Its true! Portugal's climate is one of its main assets and a key consideration point for those wishing to relocate or retire in Portugal. The warm and long sunny days allow you to enjoy the coastal sites, enroll in some outdoor activities, from sports to gardening, reading a book outside or even dining "alfresco". And that is life in this tip of Europe for the majority of the year. From November to March, Portugal experiences winter time, however, Portuguese winters are very mild when compared with other parts of the globe and many of the activities stated above are still possible.

2) Easy to ask for residency and tax exemption
In order to apply for residency, you should visit a nearby consulate to provide the requested documentation. After the application process, you can obtain a temporary residential permit that, after five years can be turned to a permanent one.
If you are a pensioner, by retiring in Portugal, you would be exempt from paying tax on your pensions. There is an Agreement on Double Taxation that grants the country of residence the right to tax foreign pensions, rather than have them taxed in the country of origin. There is also a limited non-habitual resident status valid for 10 years.
There is a specific naturalization for descendants of Portuguese Sephardic Jews who were expelled from Portugal and Spain in the fifteenth century, to whom the Portuguese government may also grant Portuguese nationality.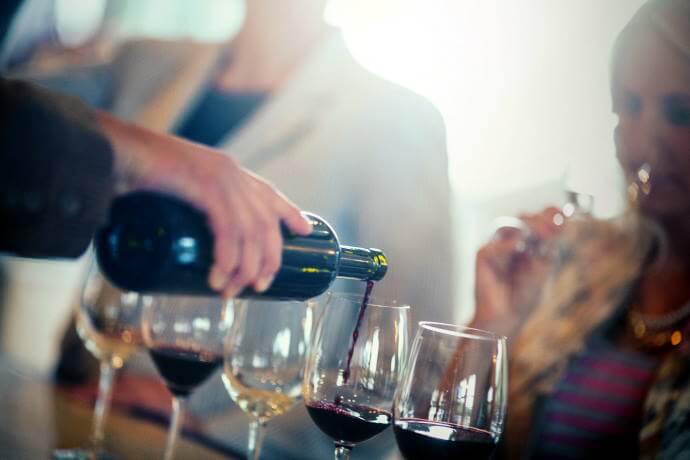 3) Cost of living
The cost of living in Portugal is significantly lower when compared to other European countries. Starting with the house itself, which can be very affordable, especially if outside the city centres, then onto grocery shopping, eating at restaurants, cultural events, etc, retiring in Portugal can give you life quality and purchase power, when compared to other countries.

4) Good health care
As a resident in Portugal you have access to the National Health Service (SNS) which guarantees healthcare for all. There is also a wide coverage of private hospitals, clinics and facilities that can be made more accessible with health insurance.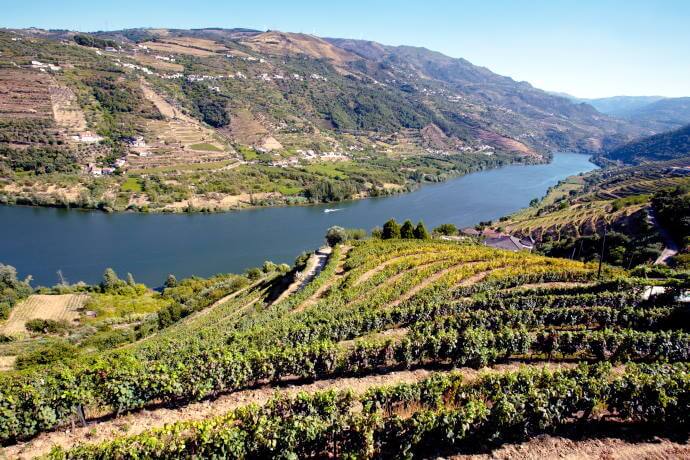 5) Charming Landscapes
There is a great variety of scenery in Portugal and the fact that it is a small country will allow you to visit the country and enjoy it thoroughly regardless the area you choose to relocate to. From the major big cities, to beautiful coastal sites, historic villages, UNESCO Sites, idyllic nature parks, all can be reached with just a couple of hours driving.

6) Plenty of English speakers throughout the country
We are certain that, after a time, you will be picking up on more than your "Bom dia" (Good morning) and "Obrigado" (Thank you). But, while you do, it is nice to have the assurance that you will be able to communicate with the locals. The great majority of Portuguese people understands and speaks English and it is one of the most spoken second languages in the country. The exposure to music, films and even books in English language from young age, using subtitles rather than dubbing (exception to children's movies) make up for this.
Popular Areas
There are some areas of Portugal that are very popular among expats and where you may find a welcoming community to settle in.
1) Algarve
People are drawn to the Algarve for its white sand beaches, that can be well enjoyed into November, its stunning natural rock formations, its fresh fish and seafood, its traditions (from fishing to salt pans). You can choose to stay by the sea, or venture inland. Considered the most affordable option in Europe for retirees, by Forbes, Algarve is also known for its golf courses, scattered a bit all around the region. It is a seasonal area, that gets many visitors during summer, but can be very peaceful throughout the year.

2) Lisbon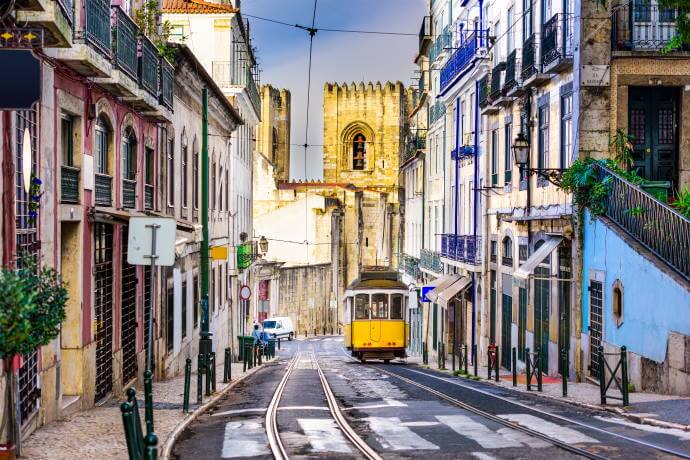 The capital city of Portugal has a great community of expats seeking a lively retirement in Portugal. From the bustling downtown area, to the traditional neighbourhoods with beautiful river views and its unique way of life, or even the futuristic Eastern Lisbon, with its modern houses, if the city life suits you, you will find Lisbon to be a pleasant option. Being the capital, Lisbon is also where the most expensive houses are.

3) Around Lisbon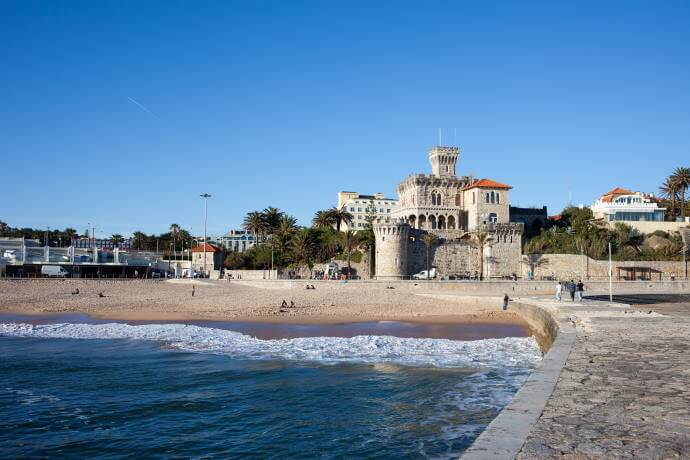 Less than an hour away from Lisbon, there are also smaller towns which make for very popular destinations among expats and that give you access to the city while being less costly. From the seaside village of Cascais, with its quiet way of life, fishing traditions and wonderful beaches, to surroundings of the romantic village of Sintra, with its houses scattered along the green mountains or even the area around Arrábida, also known for its nature park and paradise-like beaches, as well as its wine and cheese production.

4) Porto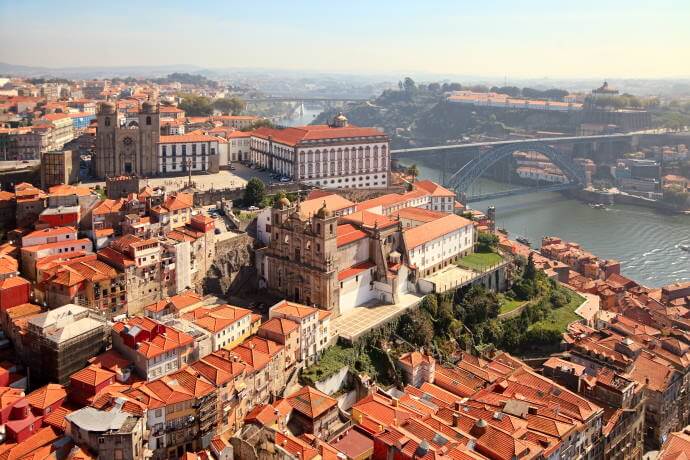 The beautiful city of Porto is also popular among expats. From the colourful jumble of houses in Ribeira, from where you can admire the river and the Port wine cellars, to quieter districts on the outskirts of the city centre such as the Foz, with its rugged coastline beaches. You can also have Porto as your gateway to explore northern Portugal and visit some beautiful locations, such as the Douro Valley, Braga or even Guimarães, the cradle of Portugal.

5) Madeira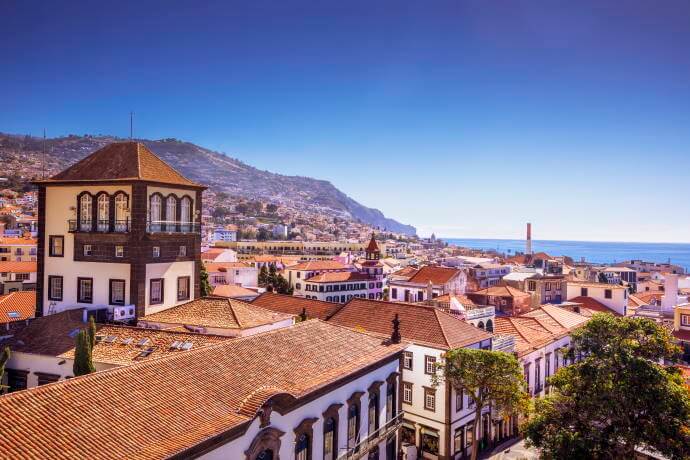 If you find the island life pleasant, Madeira can be a true haven if you think on retiring in Portugal. With mild temperatures all year round, that benefit the island's unique flora, it is an island of experiences and varied landscapes. From the city of Funchal, to the natural pools in Porto Moniz, Levada trails, the Ribeiro Frio Nature Park, the houses in Santana and there are also direct and frequent slight connections to mainland Portugal.

Even though these are the most popular areas, there are others you may consider, should you wish to settle somewhere more rural or even at a wine region. The Portuguese people are well known for their hospitality, so you will feel most welcome by your friendly future neighbors.
Our recommendation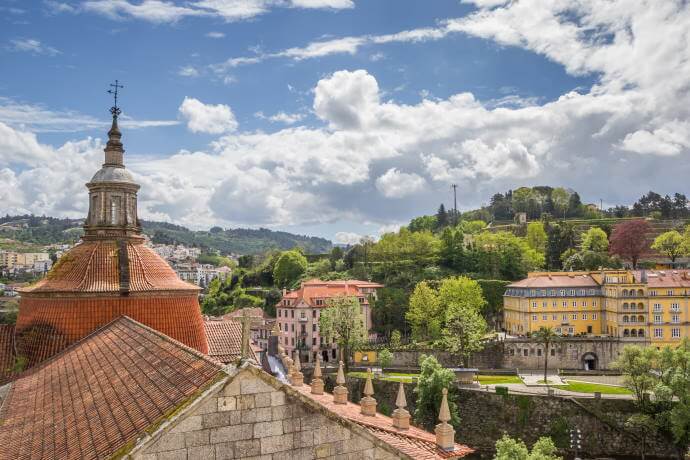 If you are looking for a place to start, we would be happy to set you on a complete 15-day trip of Portugal, so that you can get to know the country in full and scout for possible locations. We can leave you with free time to explore or have our local guides introducing you to the cities and the daily life there, so that you can start imagining your future home on the spot.
Shall we begin?
---