With the arrival of winter, you might start wondering just that. We reply to this question with yet another question: Can you think of a more perfect destination for your winter retreat other than Portugal? While the country has been consistently considered as one of the safest, most pleasant and welcoming destinations in Europe all year round, there are particular charms and specific perks connected to winter traveling within Portugal that summer holiday-makers might be unaware of. The reasons why you should come and stay in Portugal in the next few months are many and we are sure that after reading through this list you will definitely want to start considering Portugal as your "home away from home" for this winter.
Before anything else, let us tell you about the weather!

Winter in Portugal is a very enjoyable season that goes from December 21st to March 22nd. There are still plenty of sunshine hours throughout the different regions and temperatures rarely falling below 10ºC (50ºF) during the day in the main coastal cities. Of course, there are places where it gets a little colder than this but never as cold as in other European or American countries, that is for sure!
The country boasts an amazing average of more than 300 sunny days a year and winter can sometimes feel more like spring or autumn. We highly recommend keeping your sunscreen and sunglasses at hand! The wetter months of winter are January to March but even then, it rains only for some days in each month and very likely for only a part of the day.
Snow may be a common theme of conversation in other destinations during winter, but in Portugal snow is a very rare sight! You will see some snow in the Estrela Mountain Range or in the region of Bragança on the far East of the country bordering with Spain.
In short: do pack a few of your warmer sweaters, a raincoat and good waterproof walking-boots but also come prepared for sunshine and nice clear days when all you will need will be a light jacket and sometimes even just a short sleeve t-shirt!
Why the Winter?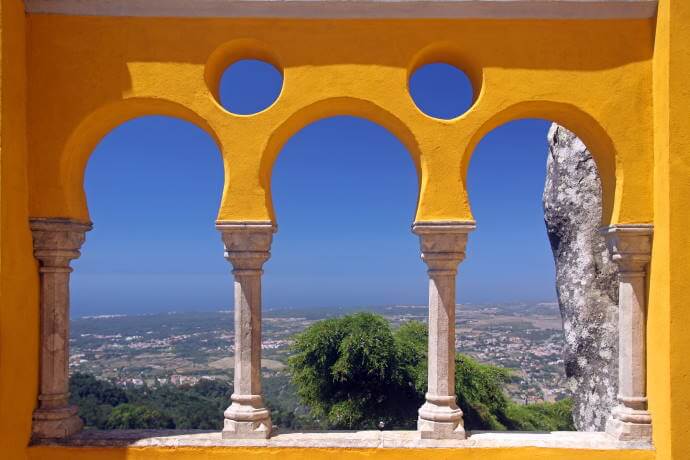 Well, the fact is that any time is a good time to visit Portugal and that is our main point in this article. However, the winter time has a number of advantages hard to beat by any other time of the year. One of the main advantages and the reason why many choose the winter instead of the peak season is precisely the possibility to avoid crowds. If you are looking into having a quiet, relaxed time in Portugal visiting the major attractions at your pace without constantly thinking whether they will be crowded, then traveling to Portugal between the months of November and March is the perfect option for you! These months are considered low season in the country and for that reason there are obviously less national or international tourists.
The most visited sites like the Pena Palace in Sintra, the Monastery of Belém, in Lisbon or the Palácio da Bolsa, in Porto and others, are always extremely busy during the summer and even the spring time so sometimes you end up having to wait hours in line before you go in as there are specific schedules and restrictions to the number of people inside that one needs to abide by. Of course, these restrictions will have a smaller impact on your trip when the number of people visiting each place is reduced. That way you can find yourself with extra time on your hands to do other equally fantastic things like tasting the Travesseiros and Queijadas in Sintra, the Pastéis de Belém in Belém, Lisbon or even go to one of the many wineries in Porto for a wine tasting. More free time means more incredible experiences!
Another obvious advantage of winter time in Portugal is that it is much more affordable. Hotels have special winter deals and flights are usually a lot cheaper if you travel during these next few months. This means that you can get more for your money or even a higher quality of service for a small difference in price. If you were dreaming of that particular 5-star hotel with a view over the Douro Valley or of an itinerary made out solely of overnight stays in Pousadas or historical buildings, this might be your chance! We are sure that these apparently small things will turn your holiday in Portugal into an extra special time that will ensure fond memories for life!
Where shall I go?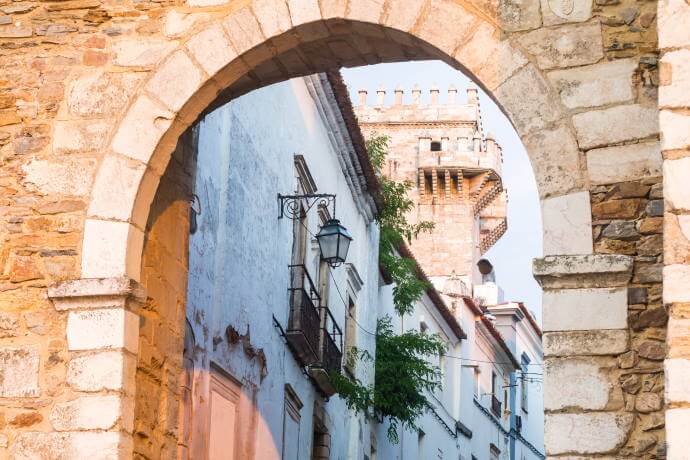 The country has an endless number of possibilities as far as tours and itineraries are concerned. Portugal Trails has some tour ideas for you to get inspired and start dreaming but we are happy to cater for everyone's tastes and preferences and this might mean a lot of off-the-beaten-path kind of days combined with all the must-see's in every location!
Some places have a special appeal at this time of the year and you will always find plenty of activities to keep you entertained and above all, happy. Lisbon, the capital; Porto, the second city; Coimbra, the University city; Évora, in the Alentejo and eventually Lagos or Tavira in the Algarve must be on your bucket list of the essentials. However, we recommend using them as a base to further explore the regions around, each one of them with their own distinct traditions, folk and gastronomy.
Make it a special time!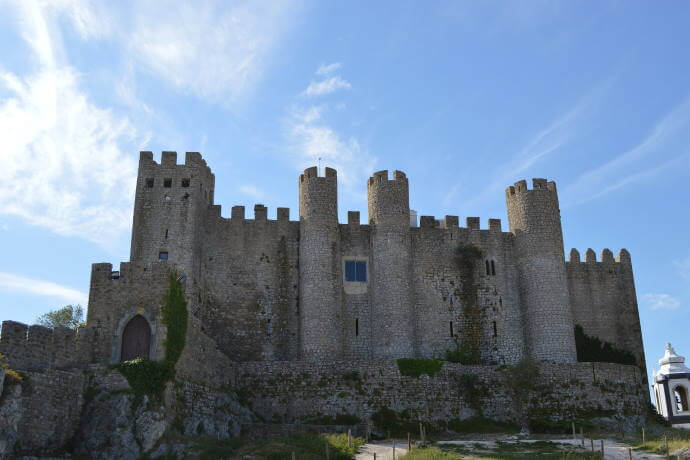 If you come around the Christmas holiday time you will be able to see Christmas lights and decorations which are unique in every city and town. There will also be Christmas markets in main cities like Lisbon and Porto and smaller Christmas markets and street fairs at some of the centuries-old towns like Óbidos in the region of Leiria, a quaint medieval town turned into a mini-Disneyland® for the season; Montemor o Velho, in the region of Coimbra, with its ancient ramparts housing what can be defined as a Christmas Fest with several artistic and even circus performances happening during the whole month; Alenquer in the region of Lisbon, where one of the best Nativity Scenes is presented or Seia very close to the Serra da Estrela Mountain Range in the center of the country, the only place where you might actually see a bit of snow during the winter in Portugal.
If your idea of the perfect holiday includes some serious partying then come and spend New Year's Eve in Portugal attending incredible celebrations like the one held in Funchal in the island of Madeira, where you will get to see what will probably be the best firework show of your life or in the Algarve where you will find a celebration of the end of the year at every city and town with free music concerts and food stalls or even in Cascais near Lisbon where you can spend a wonderful time toasting to the year to come overlooking the ocean and sampling some of the best seafood in the country!
February and March are usually Carnival time and definitely an excellent time to travel to Portugal if you are looking to see some of the country's most eccentric traditions. Follow the parades of decorated cars and masquerades as you would in the best of Mardi Gras' and let yourself go to the rhythm of Portuguese drums and songs! Some of the best Carnival shows can be seen in Podence, in the region of Bragança, Ovar or Mealhada in the region of Aveiro; Torres Vedras in the region of Lisbon or even Loulé in the Algarve. Anywhere you go we are sure that you will have the time of your life celebrating with the locals!
Are we seeing you in Portugal this Winter?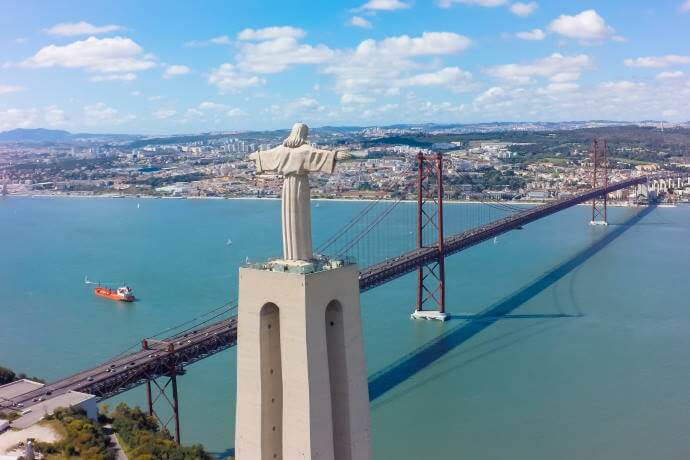 Whatever your reasons might be, whatever time of the year you choose we know that you will fall in love with Portugal like many others have before you! However, if you are looking for more than just the short-term touristy experience of a summer holiday in Portugal, you will need to consider the winter as the perfect time to come and live the best that the country has to offer. Great food, excellent wine, stunning views and millennia of History: all of this at great value for money. This is a proposal which is hard to resist as we are sure you will agree.
---