The post pandemic travel bubble has seen the rise of a new trend that had been building up since 2018: Solo travelling!
After two years feeling at loss with the world and the state of things, what best way to reconnect with your one true self and your soul than to embark on an independent journey by yourself?
According to the travel statistics, 25% of all travelers were considering taking a solo trip in 2020 and the prospects are that this number will be rising in the coming years. And if you think this is an exclusive millennial trend, think again. 40% of the baby boomers have taken a solo trip and 86% of solo travelers are aged over 35. The average solo traveler is aged 47, with 84% being female travelers and only 16% being male.
Here are the reasons why solo travels are a trend:
1. Your time and needs
The clear advantage of solo travelling is the fact that you can make your own choices and decisions. Decide when and where to go, what to visit and experience, when to rest. 59% of solo travelers mention the fact that they want to experience the world without waiting for someone. This shows that, while there are some trips in life that are meant to be shared, others need to be catered to you and what you want to do with your time while travelling. Relaxation and time to unwind has been the main motivation for 61% of the solo leisure travelers, as well, which shows very well the desire of these travelers to balance their time exploring but also their down time when travelling on their own. Portugal Trails can help you design a trip that meets your interests and expectations.
2. Self-discovery and freedom
You can learn a lot about yourself by seeing how you do outside of your comfort zone. Plus, it is liberating to see the world through your eyes and experience so much at your own time and pace. 54% of the solo travelers embark on such journey to get outside of the comfort zone and 45% of the people claim to enjoy solo travelling for its freedom. Independent travel is a core value at Portugal Trails, so you can discover the country on your own.
3. A different experience
So perhaps you are a seasoned traveler, and you have travelled all over the world. If you do, you know that you will also have your own routine when travelling with your significant other, family and even friends. Travelling alone can be indeed one incomparable experience and 52% of travelers mention this need to escape from routine as a motivation. Our tour ideas can give you some inspiration and they all can be tailored for solo travelers and according to your expectations.
4. Meeting new people
Another popular motivation for solo travelling is meeting new people and new cultures. When travelling within the group it is likely and expected that all your attention will gravitate towards them and having a good time along with your party of people. However, when travelling alone, should you need to give a break to your me-time, there are many ways to socialize. You can bump into fellow solo travelers on tour, connect with locals, learn the history of cities and places in a much informal and authentic way, while meeting new people.
5. Trend in a post-pandemic world
You are counting the days to be able to pack and travel once more but your travel companions still wish to wait some more before travelling again and hitting the road, then solo travel might be the answer for you.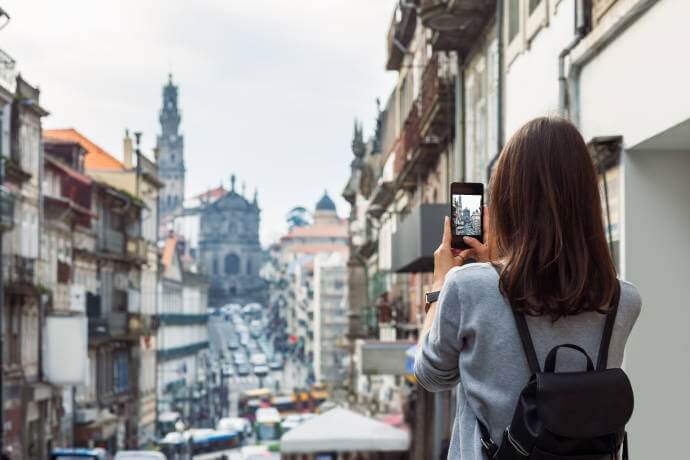 Portugal is a very popular country among solo travelers, ranking within the top 5 destinations preferred by solo travelers. Want to know why?
It is a safe country
Portugal is a safe country where you can walk around streets, monuments, sites, restaurants and shops at virtually any hour of the day. And it is very common to see people sitting alone at a table on a restaurant or even restaurants with long tables that can be shared.
Plenty of fluent English speakers
Due to a long cultural exposure to music, cinema and books in their original language, Portuguese people are overall fluent English speakers, from the big cities, to the coastal sites and even rural areas, so you will not feel lost in translation while visiting.
The Portuguese Hospitality
Portuguese people are known for their welcoming nature and its reputed Portuguese hospitality. We like people to feel good in our country and around us and will frequently go to all lengths to be helpful, which can be an asset, especially for solo travelers.
More than one way to move around
There is an excellent net of roads connecting different parts of the country, so you can just take the wheel and drive. Since joining the European Union there were several incentives that allowed the country to modernize the road networks, so, nowadays, the majority of roads are very secure and modern. There is also a net of public transportation that very efficiently connects the main cities in the country, so it is possible to hop on the train and get to know the Highlights of Portugal.
It is an all-year round destination
Which means you can visit outside the peak season and enjoy the peace and quiet while travelling alone. By visiting the coastal areas in April or October, you will have many sunny days, while avoiding crowds. The same for cultural discovery in cities in August (but mind the heat on this one) or even November.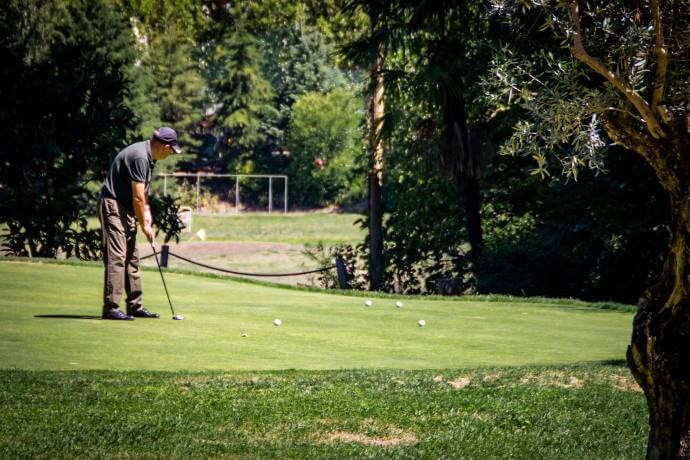 How can Portugal Trails be an asset on your solo trip?
1) We will help you designing the perfect solo trip for you, so that you feel comfortable in each of the locations visiting and have the chance to experience Portugal exactly in the way you had imagined.
2) We have everything pre-booked for you: You will have someone welcoming you at the airport and, after that, all the important things will be set and scheduled just for you to enjoy, leaving you some time on your own to self-explore or relax.
3) Travel kit just for your trip: You will have everything you need in hand so that you can start exploring. A day-to-day itinerary stating what you have booked and suggestions to visit on your own, a guidebook with more suggestions that can also be an excellent reading material while killing time and, if driving, a pre-programmed GPS where you just have to click "Go".
4) A 24/7 Helpline: Despite giving you all the tools for you to enjoy your time, you can count on us to be your safety backup, should you need any assistance or even just to ask some questions.
---