There are some things that come to our minds and that surely, we can all agree upon when we think about Portugal and the Portuguese people. These would be things like the variety of beautiful landscapes throughout the country´s territory, the delicious food and amazing wines or even the generosity and willingness to help which is typical of the Portuguese. Still, if you are preparing a trip to Portugal there are a few other things like cultural details and important information that you might want to learn about even before you start packing. We have compiled a summary of things to take into account about the country and its people so that you know what to expect once you arrive. See this as your starter's kit or a first approach to Portugal and keep it at hand while planning your dream vacation in the country.
Demographics and other numbers!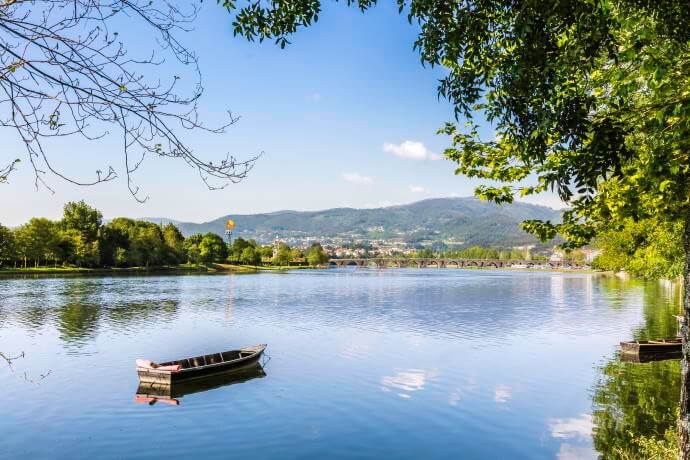 Portugal is a small country, both in geography and in number of inhabitants: there is a total population of 10.344.802 residents that spread throughout a territory that is 88.889 km² long (that is to say, 34.320 mi²), both in mainland Portugal and in the islands, Azores and Madeira. When seen next to its big and only next-door neighbor, Spain on the east and to the wideness of the Atlantic Ocean on the west, the country looks even more lilliputian within the Iberian Peninsula. However, size isn't everything and you should avoid thinking that you can do the whole country and see everything there is to see in just a few days, just on account of its dimension.

The ocean is very much present in Portugal and you will never be too far from it wherever you are in the country: there are roughly 832km (or 516 miles) of coast to enjoy including in the archipelagos of Azores and Madeira and you can rely on a general Maritime Temperate climate throughout the year. The country boasts some amazing 3000 hours of sunshine each year, and the average temperatures vary from 11ºC (52ºF) in January – our coldest month – and 28ºC (82ºF) in August – our hottest month. Snow is a very rare sight in Portugal. Depending on your availability and preferences, the best times to visit Portugal are usually during Spring or Fall when things are a little calmer and prices are reasonably lower. Keep in mind that Winter goes from the 21st of December to the 20th of March and that Summer goes from the 21st of June to the 23rd of September.
Getting here and around!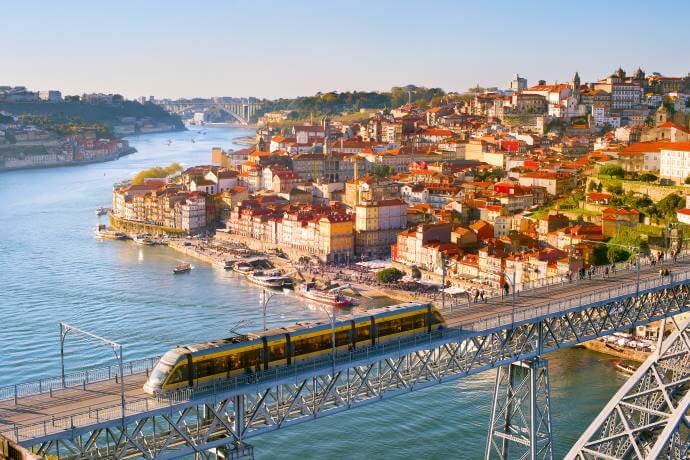 Most of the population concentrates along the coast specially in the Greater Lisbon area: around 25% of the country's total lives and works close to the capital city. The main airport is also there and it is conveniently located close to the city center, but of course there are other choices with frequent flights in and out such as Porto in the North, Faro in the South, Funchal in Madeira and Ponta Delgada in the Azores.

Once you are here and since your first stop is indeed the airport you might want to withdraw some EUROS (€) from any Bank's ATM (avoid other kinds of cash machines as they can be expensive) because some small coffee places and bars only take payments in cash.
It can also be a good idea to start your trip by getting a SIM card for your cell phone at any communication services carrier store in town. The card will probably come with some internet and call credit included and once you have one, you are ready to navigate, make your own dinner reservations if you wish or even post your most amazing photos of Portugal on your social media straight away! At least as long as you bring along your phone charger with you! Our power plugs run at 230V 50Hz and are C or F types so you will need a 230-volt transformer and an adapter if you want to use American-style flat-prong plugs.
In case someone needs to call you while you are here just remind them that the country's prefix for international phone calls is +351 which you will not need to dial if you are already here and got a Portuguese SIM card. Also remind your friends and relatives that the local time zone is GMT- same as London, UK! That way you avoid getting that "Hey, I just called to say hi!" type of call from your friends back home when it is 5am in the morning here!
So, you arrived, now what?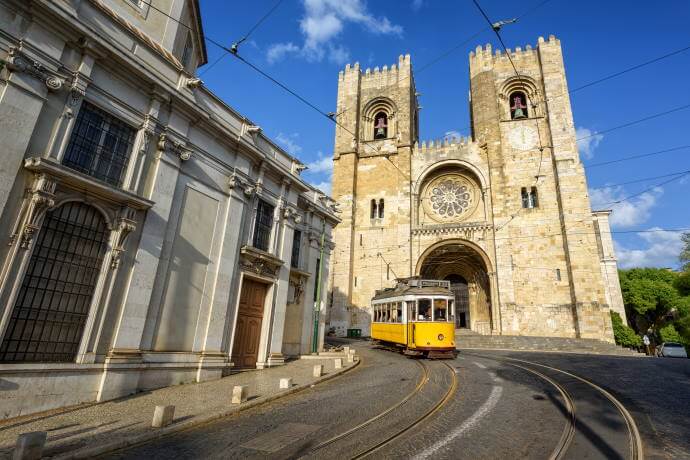 There are many ways to move around the country and most of them are very straight forward. First of all, bear in mind that although Portuguese is the official language in the country, English is widely spoken in the country specially in the Tourism related industries. So should you see yourself in need of assistance go ahead and ask: a little good will goes a long way even when language skills fail!
So now the remaining questions are: do you dream of a completely hands-off-the-wheel kind of holiday? If so, Portugal has a reasonably relying train and bus service connecting all the main cities. To travel from those to the smaller towns, you will need to take local buses. There are better options when you buy them online in advance. Lisbon and Porto have both subway and surface trains as well as trolleys and buses, international and local car ride services and of course, the good old taxis everywhere. In cities and major towns there are usually daily or weekly tickets available which are very cost effective for public transport if you decide to stay based in one place for a few days.

If on the other hand your idea of a perfect Portuguese vacation means to drive along the scenic roads, feeling the sea breeze or the mountain's gentle wind blowing in your face then you will be glad to know that the country has a very good road system. Car rentals are widely available throughout the country although it should be best to have that booked in advance just to be safe specially during the summer months! In Portugal we drive on the right side of the road and the road signs comply with the international rules so no difficulties here either!
There are highways/motorways otherwise known as the A roads, connecting the different cities and towns; there are many fairly good additional routes in between smaller cities and towns, the so-called IP's or IC's which are less costly or even totally toll free. Finally, there are also, of course all those beautiful yet sometimes hard to navigate country roads, also called N or R roads, that we only recommend taking in very specific cases namely when you know exactly where you are going or if they are part of a pre-arranged itinerary. Otherwise, they can be tricky and you may find yourself bumping into someone's private property unwantedly instead of getting those stunning views you have been longing for!

Regardless of the transportation, Portugal Trails will be able to arrange it for you, according to your expectations for the trip and desired itinerary.

Travel insurance is always a good idea, wherever you go and even though Portugal is considered a safe country with a secure road system, with very accommodating people and low crime rate, it is always better to be safe than sorry! So, while you are working on your travel plans, consider taking a travel insurance with an insurance company from your own country: they are the ones who can advise you best on national rules and regulations but also on your rights as a citizen abroad.
Of course, these things are far from our thoughts while on holiday but the good news are that if you need Medical Assistance while you are in Portugal you can go to a Hospital, a Clinic or even call a doctor or a nurse for a home visit and for a very reasonable cost you will get a good level of health care service. For emergencies remember you need to dial 112! For medication you usually go to a pharmacy: there's always one around the corner in every town or city usually easily spotted by the green neon cross by the front of the store. Some supermarkets also sell OTC (Over the Counter) medication which always comes in handy if you just need a quick something for a headache or some dressing for a small cut!
Tips and advice!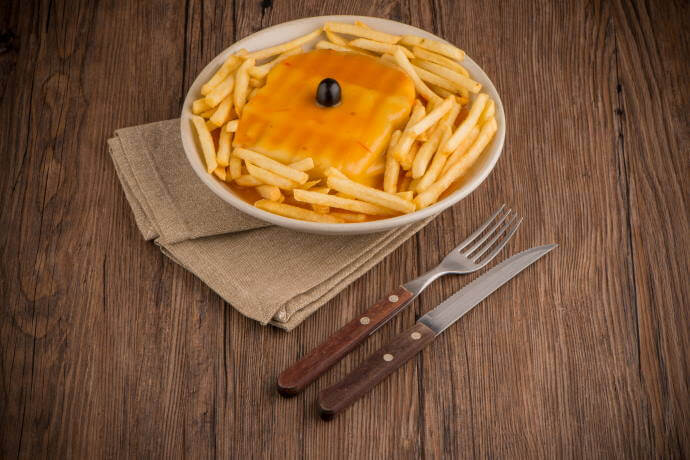 When you first started making plans to come to Portugal you probably gave yourself a budget to work with, right? Well, it is not hard to stick to that budget and sometimes you can even splurge a little because the truth of the matter is that Portugal is a relatively affordable country to visit! Even eating out is less expensive than in other European countries. Food is culture in Portugal and we like to sit down for meals: we usually have breakfast around 8 or 9am, mid-morning espresso coffee with a snack, lunch around 1pm and dinner around 8pm. We like our food to be honest and local and we follow a Mediterranean diet which means that olive oil, red wine and freshly baked bread are almost always on the table alongside the recently picked vegetables and lots and lots of fish! Oh yes, the Portuguese are among the world's largest consumers of fish! However, if fish is out of the menu for you, you can always count on the excellence of the local meats such as Iberian pork, Maronesa or Barrosã beef, Alentejo's lamb and many other options, all of them for incredible value for money. There are also numerous vegetarian or vegan restaurants in the country but also regular restaurants which will accommodate to that and other specific needs like food restrictions or intolerances. If this is the case with you, the sooner you make the reservation and let them know about these, the better.

When eating out do remember these rules of thumb: Starters are paid for separately from the meal, although their cost is usually low. If you are saving your stomach for the delights of the main course, then you can politely decline them, no one will take offense! Our food portions are generous and a meal is only complete with dessert and coffee to finish it off. Some however, need a puff out of their cigarettes as well! While smoking is prohibited inside closed spaces it is widely accepted outdoors and therefore commonly seen when dining out in restaurant terraces. So if that poses a problem for you, you might want to consider asking for a table inside from the start!

If you do remain outside and whatever the season of the year, in some nights you will most likely need a sweater or a light jacket as it cools down after sunset even during the summer months. The Portuguese are very casual when going out to dinner, only dressing up if it is a special occasion. So, in a regular restaurant, the casual, comfortable shoes and clothes that you have worn during the day to walk the cobbled streets of most cities can also be your dinner outfit. On specific occasions like a Fado dinner for example, you might feel that a leveling up of the said outfit is in order.

Tips are welcome and seen as a reward in Portugal. The happier you are with the service the higher the tip! In restaurants that can go from 5 to 10% of the bill and in other services like taxis we round up the bill usually up to the next Euro. Tour Guides, drivers and hotel staff are often tipped as well and the same "level of satisfaction with the service" rule applies. In this case tips can also vary depending on the length of time that person spent providing the service for you so it should be something between €5 and €30 but use your better judgment in each case and you can't go wrong!.
This being said…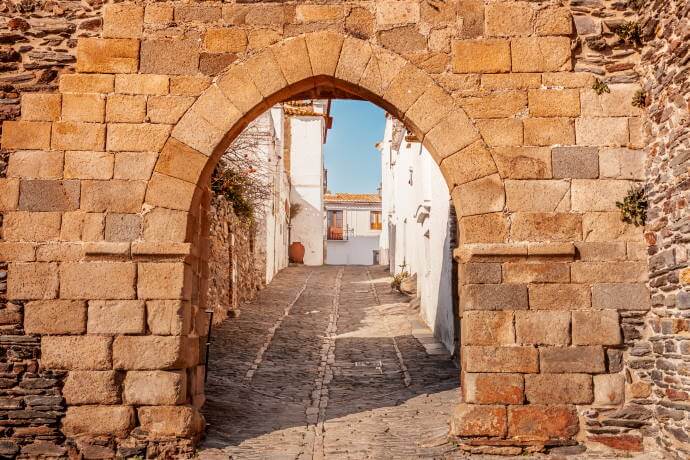 Portugal is an easy going, friendly and safe place to spend your holiday and to create some unforgettable experiences with friends or family or even on a solo adventure. We are sure that if you pack right, that is your luggage but also your heart and your mind, you will find ground in Portugal for a dream holiday and for all the good memories that will last a lifetime.
---