Surely you have tried good red and white wine from Portugal, probably even some fine liquors produced in the country. What you might have never tried before is something quite special, to which we call Vinho Verde, or Green Wine. Yes, green, you read it correctly!
This particular type of wine is gaining new territory in Northwestern Portugal and is expanding its charms, conquering more and more fans around the globe. Its uniqueness goes beyond the name and, despite the constant demand nowadays, this wine is still only produced in a very specific region with characteristics of climate, terroir and production that are hard or even impossible to replicate elsewhere.
For all of this and for so much more, we say that Vinho Verde is totally worthy of a trip to explore. Come and join us on a journey through the Vinho Verde's world!
Green? What do you mean?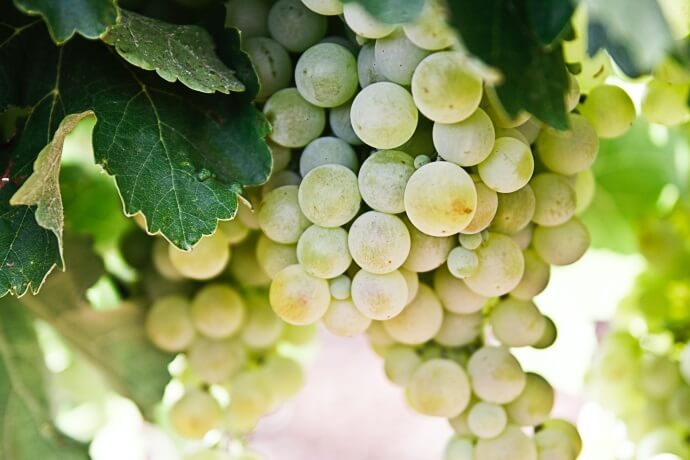 The name of the wine is the first curious thing about it. Vinho Verde (Green Wine) is not green in color. It is in fact a kind of wine bearing a peculiar name, but it can come as white, red, rosé and even liquor and sparkling. It is made in between the Northern-most region of Minho and the one of Baião, next to Porto, using similar methods of production to those that can be found in other regions.
There are two theories to explain its name that seem more plausible among specialists. One is that Vinho Verde refers to the region's natural landscape of hills and mountains, which are predominantly green and remain so even in winter. The other theory explains that the name is actually a reference to the grapes produced there, which in the past were harvested 'green' – that is, before they were fully ripe.
However, there is nothing green about the wine's color itself: the name of the region is what names the wine and, within the region, many grape types are produced, using similar techniques to the ones found in other regions.
When you book your trip to the region, make sure that you include some wine tasting tours! Today, the region has several wine tourism options. It is possible to visit the region via the Rota do Vinho Verde (Green Wine Route). Along with winery visits and tastings, the itinerary may include World Heritage towns and important monuments from different eras. An experience as unique as the wine that served as the excuse for the trip in the first place!
about.
Why is Vinho Verde so special?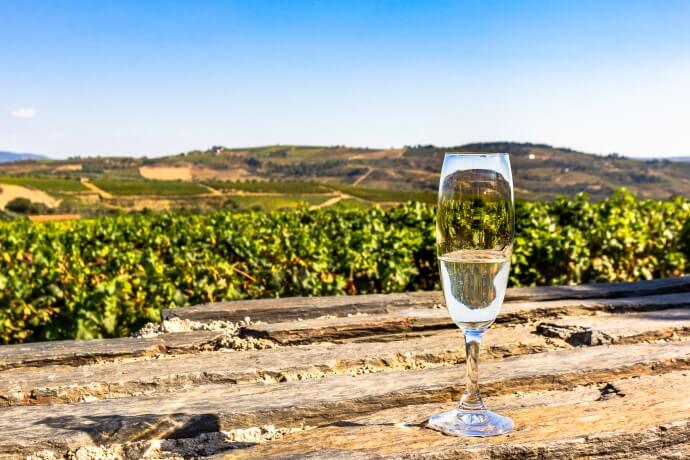 There are in fact a number of reasons why Vinho Verde is such a rising star in the Portuguese wine scene. But first, let us tell you that only those wines produced within the demarcated region (D.O.C) are called Vinho Verde.
Considering its geographical area, the D.O.C. Vinho Verde region is actually the largest Portuguese demarcated region, and also one of the largest in Europe. All control and certification are done by the Comissão de Viticultura da Região dos Vinhos Verdes (CVRVV), that has been including a guarantee seal on each bottle since 1959.
There is historical evidence that the Vinho Verde wines would have been the first Portuguese wines to be exported to the European market. In the 15th and 16th centuries, the wines from this area were frequently taken to the north of Europe. Nowadays, it is exported to all over the world, and with good reason: the unique freshness and lightness of its taste in all its versions make of Vinho Verde an extremely versatile wine for all occasions and for everyone's taste!
Besides the general characteristics of the region's production derived from the wet climate and granitic soil, some specific areas of Vinhos Verdes bring variations with other types of soil and weather characteristics. For this reason, the region has been divided into sub-regions related local specific traits in the wines.
In total, there are nine of these regions, each one with its own characteristics: Ave, Cávado, Lima, where the wines are usually more fragrant, with a touch of citrus and even flowers; Basto and Sousa, where lighter wines are also produced; Amarante and Baião, where the wines tend to be dry yet fresh, with rich aromas and somehow mineral; and South of Amarante and around Paiva, where you will find the best red wines.
A highlight within the sub-regions is Monção e Melgaço, which is the cradle to a special white wine made from the Alvarinho grape, one of the most aromatic of the region.
Believe it when we say it: a meal of local, fresh seafood or quite simply a delicious appetizer's platter can be turned into something really special by pairing it with Vinho Verde!
come.
Wine, dine and all things divine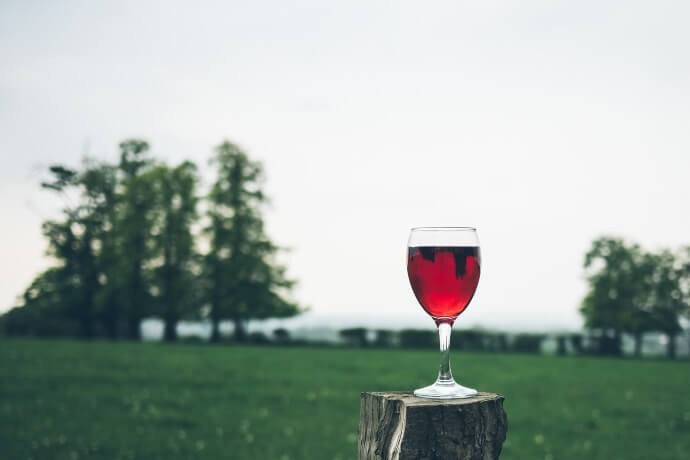 The incomparable delight of holding a glass of Vinho Verde, relaxing in a vineyard somewhere in the Minho or further South is the ultimate authentic experience in Portugal. And even though the Vinho Verde has been known and consumed by the Portuguese for decades, the world is just now slowly realizing that this is definitely a region to include in a bucket-list of places to see in the country. We totally agree with this and we say even more: we say that this wine and the region around it tells you more about the history and the culture of the people producing it and about the cities and towns famous for their Vinho Verde, much better than any history book will ever do. So, we suggest that you go and see for yourself what this exquisite wine is about. Come, enjoy, and in the end, take with you your own stories and memories about Vinho Verde and its people. And keep in touch: we will love to hear them!
---