2020 will go down in history as the year that changed and shaped the future of the world as we know it. And the same goes for the tourism industry, of course. The beginning of this new decade saw the rise of the travel advisor as a much-needed intermediary for your holiday planning. Reliable, resourceful, solution-oriented and, especially, human, the figure of the travel advisor is here to stay.
Up until last year, the tourism business saw a rise on the number of search engines, comparison websites, and online travel booking services, allowing travelers to independently make their own bookings. Even hotels themselves opened further to public, with their own rewards programs. However, the covid-19 pandemic highlighted the challenges of making such a process fully automatic, the fact that it lacks someone on the other side. And many were the clients that stepped into endless phone line queues, hoping to speak with a representative, a pile of unanswered emails and all just to see their money forcefully turned into credit for future trips with that same operator a few months later.

So much that, from April to September 2020, user satisfaction with internet travel services plummeted 5.2% to an all-time low score on the American Customer Satisfaction Index. And that has been the trend worldwide, accompanied by a rise on the demand for travel advisors, trustworthy representatives able to provide an answer and to stay in touch every step of the way.

Travel advisors were already a perk for their expertise and organization skills, saving a lot of their client's time and leaving them with the single task to pack and enjoy their holidays. However, as we have seen above, there is even more to it now. These are the reasons why you need your travel advisor more than ever.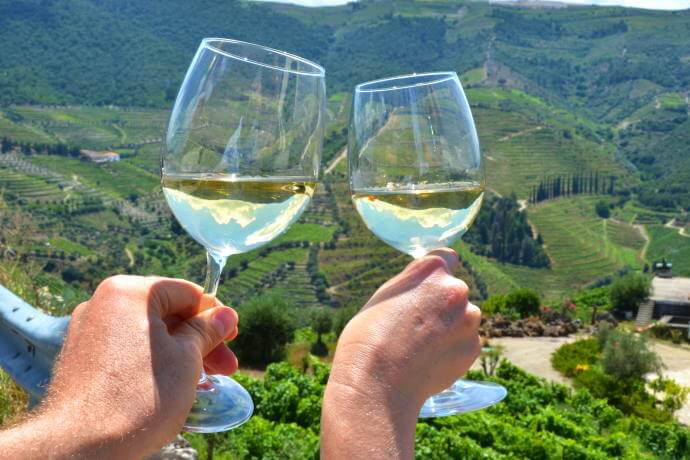 Plan B assistance
Once Covid-19 became a pandemic and the transmission spread throughout the world, we were all caught off guard amidst our normal lives. Many of us were at our workplaces, gathering with friends, attending main events or even travelling in a foreign country.

Tourists were forced to return home as lockdown begun to take place and the confusion was settled with the mixed information coming from all different sources. During this some saw their ever-present travel advisor as a plus on the whole process, keeping them up to date with the accurate information and helping with emergency last-minute bookings.

"Thank you for the care and concern you offered us at the bleak time when we were struggling to find a way home from Lisbon. It meant a lot to us. We felt we were in good hands both in the best and worst of times.", said Vanessa Wade, from Australia. Kerry Thompson, from Australia as well, stated.

"Thanks for keeping us up to date with urgent information quickly and promptly. Your service and care have been outstanding and contributed greatly to our safe return home. I'm sad that we didn't get to experience the actual 'Portugal Trails but ever so thankful for the way you looked after us."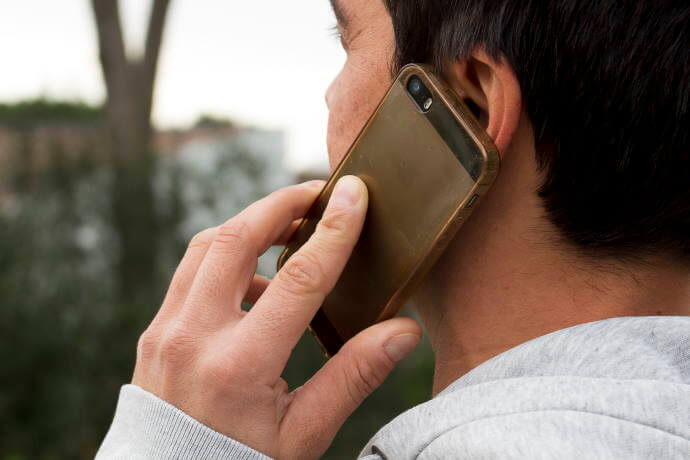 This travel assistance just one phone call away is one of the key values at Portugal Trails and we are here to help every step of the way. Hopefully with less dramatic turns of events, but should the need arise to change the plan while travelling, you can count on our team of travel advisors to give you a plan B and deal with all the logistics.
Experts on customer support or your own personal advocate
When you contact your travel advisor, you know that, on the other end, there is a human, who possibly had to deal or experience situations similar to yours on their personal travels. So your travel advisor will certainly make a stand as your personal advocate when dealing with all of your bookings. Even though at Portugal Trails we already have a very flexible policy up to five working days prior to the trip starting date, allowing for unforeseen events that may occur in your life, we are relentless in offering a satisfactory solution for our clients. Not only we take customer service close to heart, as we want you to be able to return, of your own volition, when you feel safe and able to travel.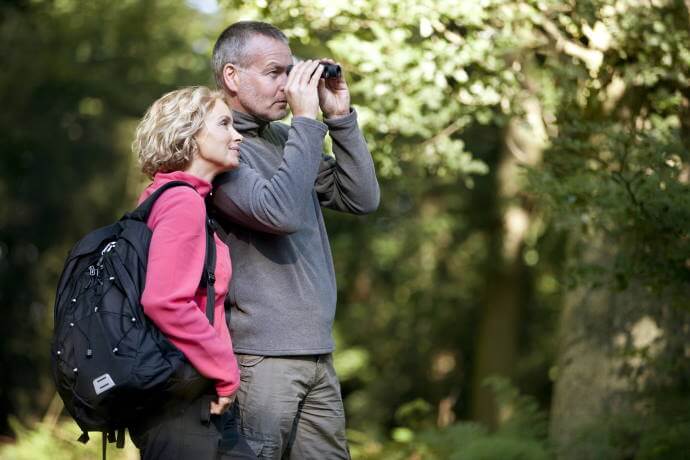 Or, as per the words of our client Brian Bauman, "From your first email response to my inquiry many months ago through to this refund in the midst of a global pandemic you have represented Portugal Trails incredibly well. Thank you for your service.". "We are definitely planning to come to Portugal once the Covid 19 issues are resolved and we can travel safely again. At that time, we plan to use the services of Portugal Trails, perhaps arranging a longer trip at that time. We were very pleased how responsive the service has been.", said Billy Shuster.
Local source of information regarding travel restrictions
To be vigilant of when and how people are able to travel is our daily work, so we can inform you and keep you up to date with all that is happening. Aside from personally answering every client's questions, we have used several channels, social media, newsletters, brochures, as a support to keep everyone up to date with the reopening timings, the requirements to travel, the rules set for daily life post Covid in Portugal, etc.

We are based in Portugal; therefore, we have access to the official information and can separate wheat from chaff, letting you know on the key points and what is more relevant. "Portugal will be top of our list and your company will be our travel agents locally. Your quick responses and no hassle relationship is to be commended in these difficult times.", commented Craig and Danielle Bergstrom.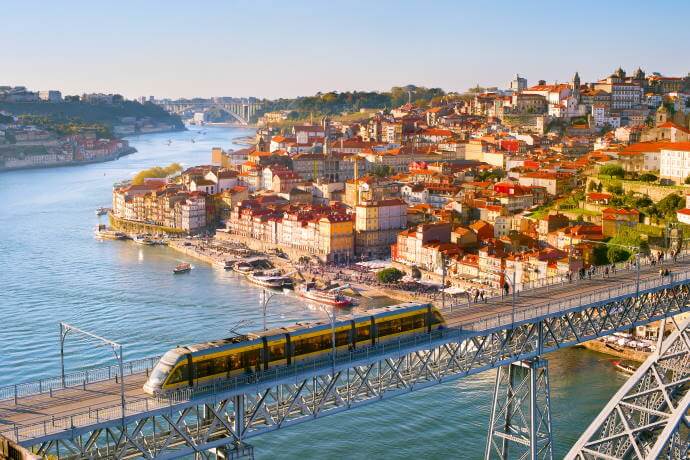 Flexibility upon reschedule
Aside from the last-minute changes whilst in the destination, there have been several trips that have been consistently changed due to the worldwide restrictions on leisure travel, the airlines schedule, etc. We vouch to keep the dream of travelling alive, so, we are at our client's service when it comes to rescheduling their trip, how many times necessary, due to outside world circumstances.

Having a trip to look forward to in such challenging times is definitely heart-warming and we are here to turn your trip to reality. "Portugal Trails has provided wonderful service and insight for our dream bucket list tour all around Portugal. Due to the pandemic we had to postpone till we are able to travel throughout the world again safely.", said Margi S.
In our clients' own words
"Thank you to everyone at Portugal Trails for your excellent customer service during this difficult situation and we look forward to rescheduling our exciting trip to Portugal with Portugal Trails as soon as things clear up.", Donna and Mark Garret

"We want to praise Portugal Trails. Our experience has been excellent throughout. From initial contact, through planning and confirmation of our trip. Even the unfortunate cancellation was handled seamlessly. We will give Portugal Trails a 5 star rating (5+ if we could). We are looking forward to rebooking with you when life returns to normal.", Robert Rubin

"We were very disappointed at not being able to make our tour of Portugal this year, but we remain very keen to do it when we can. And we will be pleased to use your company when we do, because the service you have given has been first class.", said Robin Ransom.

"We were forced to cancel the trip due to the Virus. We were refunded the total amounts of our deposits in a timely fashion. I want specially to commend you on how you have all handled our reservation, booking, refund etc during this time of world danger and turmoil. I must report that some of the other companies we have had to cancel services with, have not been near as helpful or open as your group, well done.", Duncan R.

Read more here: https://www.portugaltrails.com/guestbook/ and https://www.tripadvisor.pt/Attraction_Review-g189154-d6163926-Reviews-Portugal_Trails-Cascais_Lisbon_District_Central_Portugal.html
---