Are you looking forward to traveling but are yet to choose the perfect destination for your 2022 vacation? This year, Portugal has to be on your list of countries to visit and explore. And why? Aside from being a small and safe country (and easy to explore), it has many hidden gems, amazing beaches and a lot of history and cultural heritage to enjoy. But that's not all! Portugal was actually considered the best travel destination in the world in the 2021 Reader's Choice Awards, the travel awards given by the readers of North American magazine Condé Nast Traveler. Here we will explain why Portugal is a must-visit for your vacation in 2022!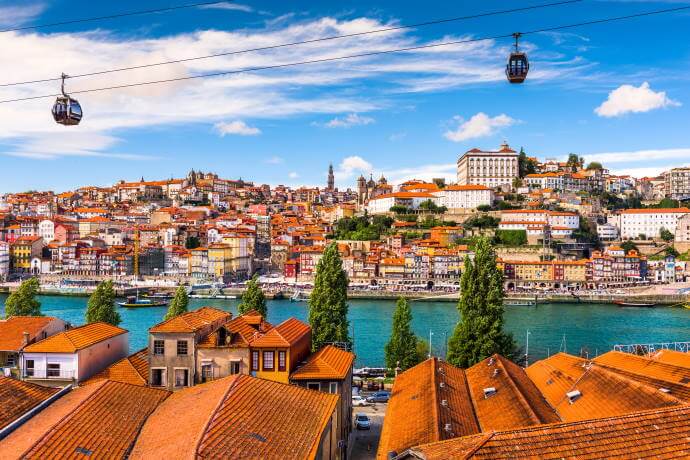 If you are looking for diversity and authenticity, Portugal is undoubtedly the best option for your 2022 vacation. Plus, it's a small country that you can easily explore from top to bottom in a relatively short amount of time. In two weeks, but at your own pace, you can get to know the highlights of this wonderful country and the Portuguese essence. From the dynamic city of Lisbon with its contrasts at every corner and its unique charm, to the Douro vineyards that offer wonderful views and the fantastic beaches of the Algarve, recognized worldwide, there is much to visit in this beautiful country, but it is actually an easy destination! As it is a small country, tourists can easily travel from North to South.
You can go off the beaten path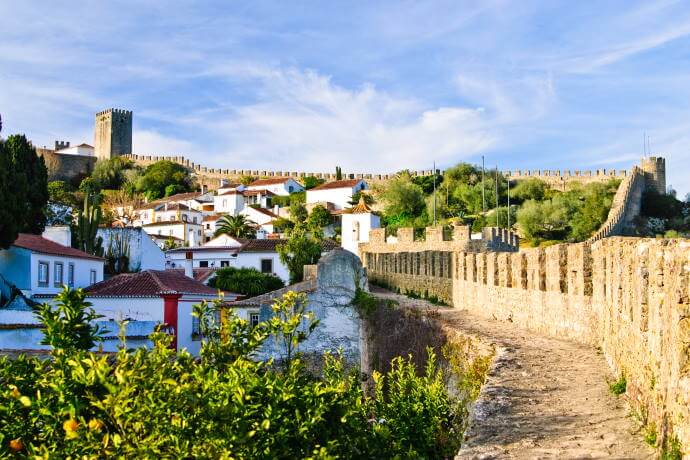 Yes, you can watch the sunset from Lisbon's breathtaking viewpoints, enjoy the scenery of the Douro River or head to the famous beaches of the Algarve, but you also have plenty of other options if you want to go off the beaten path. For example, Portugal is also a paradise for nature and hiking enthusiasts. There is no shortage of hidden treasures and gems, far from the hustle and crowds. Explore the charming historic towns and enjoy the medieval and enchanted aura that dates back to ancient times! From the marble city of Estremoz or the whitewashed Castelo de Vide and Marvão, to the mountainous regions in the Serra da Estrela and the Serra do Açor, or to the picturesque village of Óbidos, with its small white houses with red roofs, there is nothing better than exploring the narrow, picturesque alleyways and streets of the lovely and quiet Portuguese villages some of which are still surrounded by their old stone walls. Explore the many natural parks, and relax in the tranquillity that only nature can provide! An absolutely perfect plan for your vacation in 2022.
Rich in history and culture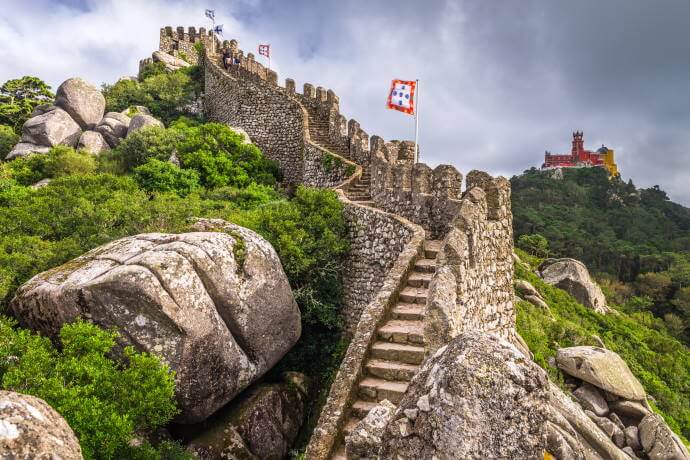 There is no lack of history in these walled cities either! But it is not just in the picturesque Portuguese villages and historic city centers that you will be able to appreciate the country's historical and cultural heritage. Portugal is rich in archaeological sites, museums, Baroque and Renaissance palaces, beautiful churches, monasteries, medieval castles, imposing Manueline, Gothic and Moorish buildings, as well as in wineries and mountains. We guarantee that many of them will make you feel like you have stepped back in time to the Middle Ages (in a good way!). From the country's rich history at the time of the Discoveries, to the beautiful tiles and graceful architecture, and to the heritage of the fado culture, a melancholic form of singing that is rooted in the Portuguese soul and has been an Intangible Cultural Heritage of Humanity since 2011, there is much to discover in terms of history and Portuguese culture. A true journey into the past!
Delicious cuisine and excellent wines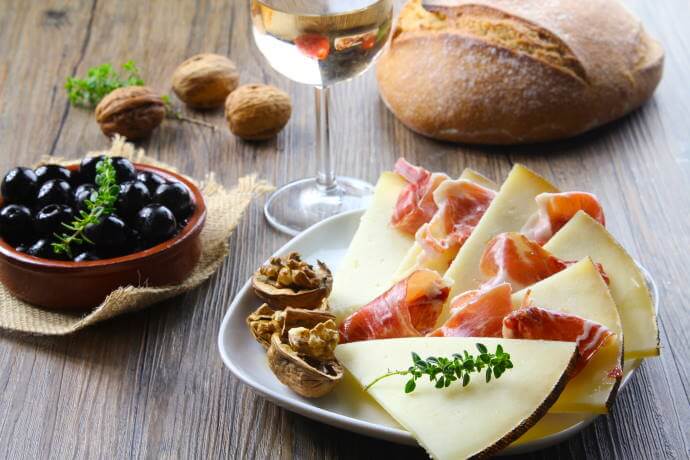 Portuguese cuisine goes far beyond codfish, pastéis de nata or excellent seafood, so forget about your diet when you visit Portugal! If you are a foodie, this country is a must-visit. Portugal is known for its numerous codfish dishes, but also for its cured meats, cheeses, stews and casseroles, olive oil and fresh vegetables, delicious grilled fish like sardines, but also for its delicious bread and pastries (the pastéis de nata probably win prize for the most delicious pastry). In fact, Portugal's traditional gastronomy is mainly based on the Mediterranean diet. Throughout the country, there are plenty of top restaurants, known for their sublime cuisine. And no visit to Portugal is complete without trying the typical Portuguese wine. Wine making is one of Portugal's oldest traditions, and Portuguese wine is known worldwide for its quality and delicious taste. If you are a true wine lover, be sure to explore the Douro and Alentejo regions (and of course, try the famous Port wine!).
Amazing beaches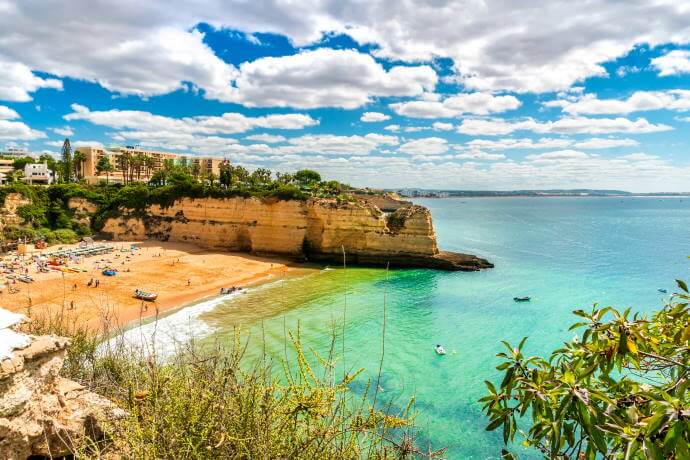 Portugal is undoubtedly one of the most sought-after European summer destinations. If you love to lie peacefully in the sand, soak up the sun and swim in crystal clear waters, you will not be short of beach options in Portugal. There are about 850 kilometers of coastline, but the most famous beaches are located in the Algarve region. In this region, there are many sun-drenched coasts, golden sandy beaches and crystal-clear waters in different shades of blue. Since several towns with beautiful beaches are located close to each other, you can visit one after the other. From Albufeira, Lagoa, Lagos and Loulé, to Monte Gordo, Portimão, Tavira or Vilamoura, you will have no shortage of stretches of coastline to spread your beach towel on. Visit Camilo beach or Dona Ana beach in Lagos, Carvalho beach or Benagil beach in Carvoeiro, Marinha beach in Lagoa, Falesia beach in Albufeira or Odeceixe beach in Odeceixe. None will disappoint you and they are all true paradises. Check out our top Portugal costal hidden gems!
It is a safe country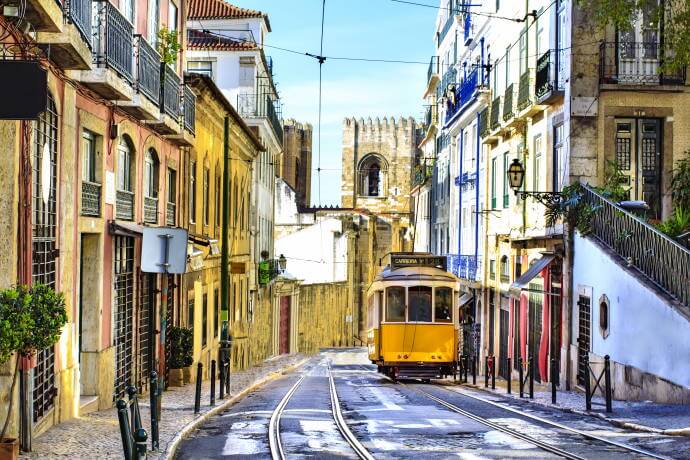 This year, Portugal was considered the second safest country in Europe and the fourth in the world. So, you can explore Portugal without any worries! Of course, there are always risks associated with visiting another country. So, like anywhere else, you should pay attention to your belongings. Nevertheless, you can feel safe on the Portuguese streets.
The hospitality of the Portuguese people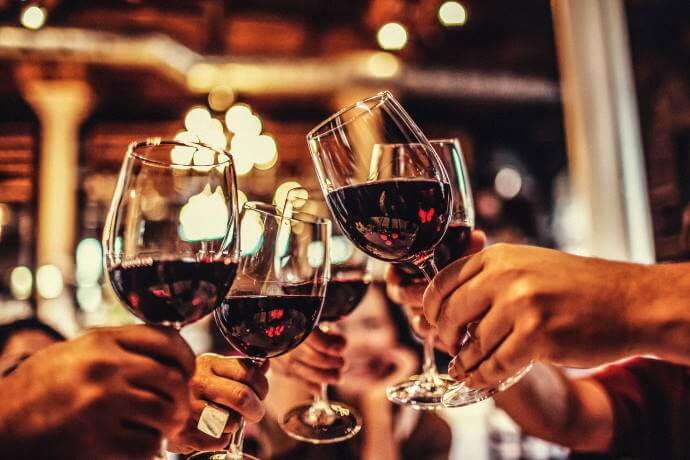 The Portuguese are known for being welcoming, communicative, friendly and very receptive. For centuries, the Portuguese have come into contact a wide variety of cultures. Therefore, in Portugal you will see and meet people from all over the world and find that the Portuguese are hospitable by nature. On the street, people are ready to help you find your way around or give you tips on places of interest or restaurants. Embrace the warmth of the Portuguese!
---