If you are looking for the ultimate travel partner to take your holiday from ordinary to extraordinary, you have come to the right place. Enter TourTailors, your personalized tour specialist for Portugal, Spain and Italy. We have been crafting unique self-guided tours since 2009 under the well-loved brand names Portugal Trails and Spain Trails. Fast forward to 2023, we have expanded our horizon under the new brand, TourTailors, enhancing our offering to three captivating destinations while holding on to our core values and concept.
Our local travel consultants are ready to enhance your experience, tailored to your interests and budget. It is about more than just creating an itinerary or choosing hotels – it is about designing a rich, immersive travel experience that suits your rhythm and taste.
And nothing gives us the warm fuzzies quite like heartfelt praise from our clients, and nods of approval from our industry counterparts only fuel our commitment to excellence in the travel sector. Every year since 2015, TripAdvisor has honored our commitment to exceptional travel experiences by bestowing upon us the prestigious Traveller's Choice awards and Certificates of Excellence.
In essence, TourTailors is about delivering a turnkey travel solution, bundled into a single price, letting you savor the joy of exploration without the stress. So, are you ready to embark on your next great adventure with us? These are the reasons why TourTailors is key in helping you plan your trip!
UNIQUE SERVICE BUNDLE
You won't find one like it on the market. It includes a personalized Roadbook of the entire trip, with a selection of hotels and your reservations; a Pre-Programmed GPS with your daily itinerary; a complete and exclusive Guidebook of the country, written and produced based on our knowledge; transportation throughout the country; reception at the airport and a helpline which you may call if needed during your stay.
As a tailor-made tour operator, we also have access to unique experiences and hidden gems that are lacking in standard travel packages. You can enjoy private tours, behind-the-scenes visits, and special encounters that create unforgettable memories, or even discover the off-the-beaten-path destinations and attractions that mainstream tours often overlook. We take pride in revealing lesser-known treasures that offer a unique perspective on each location.
In the video below you can discover how our service works and learn about the advantages that await you on your journey with us.
UNIQUE LOCAL TEAM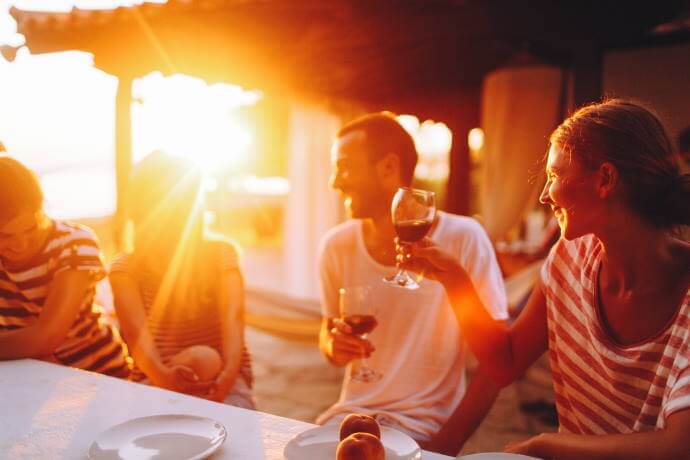 Our team of experienced travel designers and local guides are passionate about their destinations. They possess in-depth knowledge, insider tips, and a deep understanding of the local culture, ensuring you get the most authentic and enriching experience possible.
Our motivation is to offer the best travel experience to those who choose to go on holiday with us. And we are prepared and committed to do so. Not only are we local and on scene, but we are also available to show you the beautiful landscapes, the astonishing monuments, the remarkable history, the very own particular culture and the secular gastronomy. That is, the essence that defines these countries as unique and captivating destinations.
However, distinct individuals have, naturally, different interests and goals. Thus, our travel consultants want to know you, know your interests, in order to be able to design an itinerary that suits you better. An itinerary that expresses what you are looking for. And this is our main priority.
WE TAKE CARE OF THE LOGISTIC HASSLES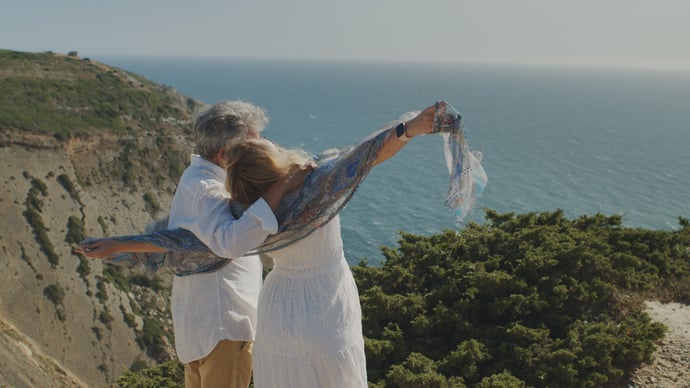 You can leave all the planning and logistics to us. From transportation and accommodation bookings to activity reservations, we handle every detail, ensuring a seamless and hassle-free travel experience for you.
Before embarking on your journey, rest assured that all elements of your trip have been meticulously arranged for you: from the itinerary to accommodations, transportation, and even a selection of engaging activities. Moreover, you will be privy to an array of recommendations for points of interest that you can explore in each town or city.
Your safety and comfort are our top priorities. We work with trusted partners, provide reliable transportation, and select various options that meet high-quality standards, ensuring you have a comfortable and worry-free journey.
We also understand that your time is valuable. Our itineraries are thoughtfully designed to make the most of every moment, in order for you to have a fulfilling and enriching travel experience.
WELCOME UPON ARRIVAL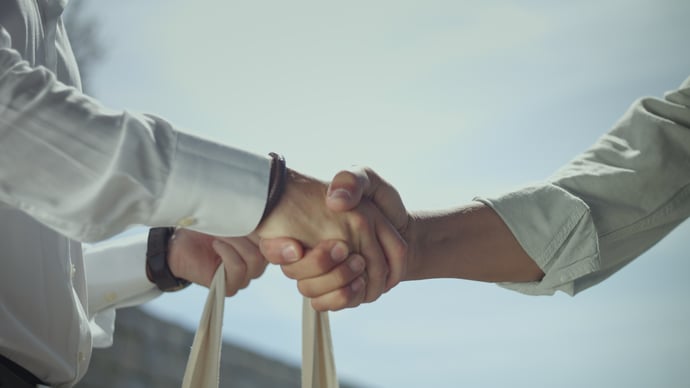 Have a smooth arrival and departure, without the airport hassle. On your arrival, you will be greeted at the airport by one of our representatives who will provide you with any assistance that you may need. You will then be presented with the hard copies of the Roadbook, Guidebook and vouchers. We will transfer you from the airport to the hotel on the day of your arrival and from the hotel to airport on the day of your departure.
PERSONALIZED ROADBOOK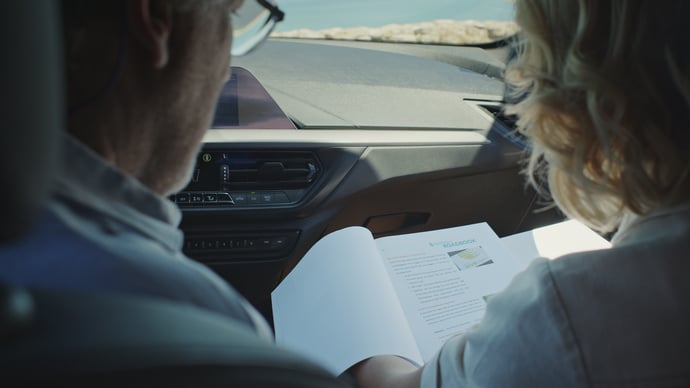 Our Roadbooks are produced individually with each client and itinerary in mind. They include the daily itinerary, but also practical advice, helpful tips and suggested stops that we think you will enjoy.
Each Roadbook is unique and irreplaceable since it is designed with YOUR program, preferences and interests in mind. You will love all the well-kept secrets that our enthusiastic team has included: out-of-the way places, breathtaking sights, hidden treasures, and great spots for a meal known only to the locals.
PRE-PROGRAMMED GP

S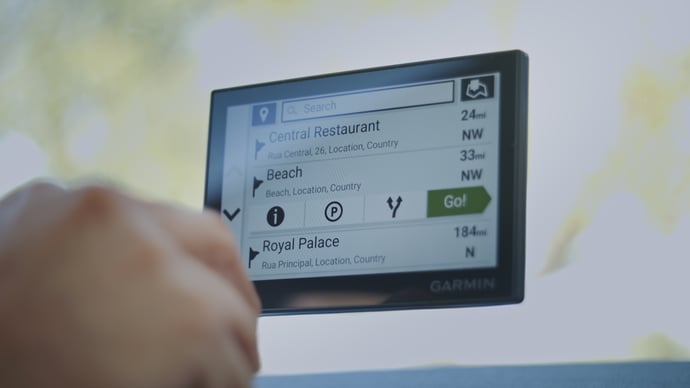 Self-drive has never been so easy. As part of our self-drive tours, we will provide you with a GPS which will be pre-programmed according to your itinerary on a day-by-day basis. You will not have to be a technology expert, nor have to enter by hand any city names, addresses or coordinates, either.
All you have to do is to start the engine, turn on the GPS and be prepared to enjoy your day with just a few clicks of the GPS.
24/7 SUPPORT BY OUR LOCAL TEAM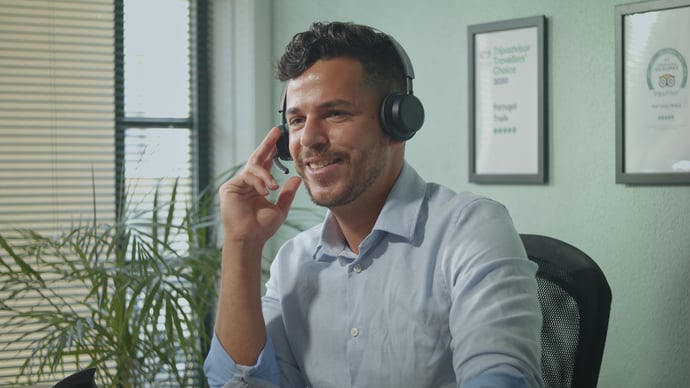 Travel independently but not alone. During your journey, our amazing team is always available at your service, whether you need assistance, support, additional details, or if you simply wish to share your experiences as you go. With TourTailors, although you are traveling independently, you will have the support of our travel company and experts.
If you find yourself needing to adjust your travel itinerary on the go, our dedicated team of travel advisors is always ready to help create an alternative plan and manage all the related arrangements. Plus, you can rest assured knowing that our key commitment to you is having travel support just a phone call away.
Our helpline is operational round-the-clock, seven days a week, staffed by our dedicated team members. When you reach out to your travel advisor at TourTailors, you can be assured that there's a fellow traveler who likely has encountered or navigated situations similar to yours.
Book your journey and immerse yourself in the experience! You will be traveling independently, but with the comfort of our expert recommendations and support at your disposal and all logistical aspects managed for you.
Your dream vacation is our mission at TourTailors!
FLEXIBLE CANCELLATION POLICY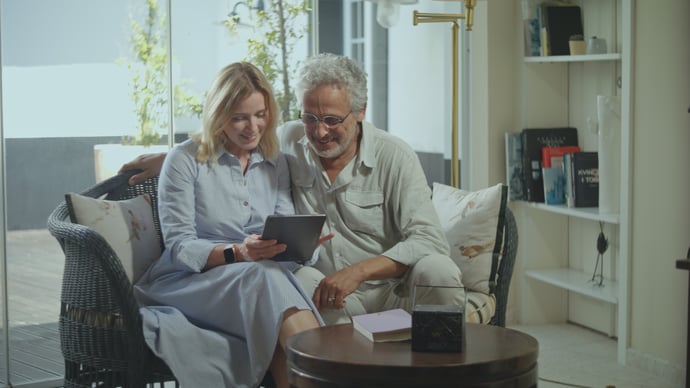 With us, you can choose your travel dates, the duration of your trip, and the destinations you wish to explore. We adapt to your needs, ensuring you have the freedom to make the most of your journey.
We also understand that unexpected situations can arise and life's unpredictability can disrupt your plans.
That is why we work under a very flexible policy allowing you to cancel your tour without any charges and penalties up to 5 working days prior to the trip starting date. If you end up having to cancel your tour after that period, we will do our best as intermediaries to talk it over with our suppliers in order to reach a satisfactory solution on both ends and refund you back as much as possible.
IN OUR CLIENTS' OWN WORDS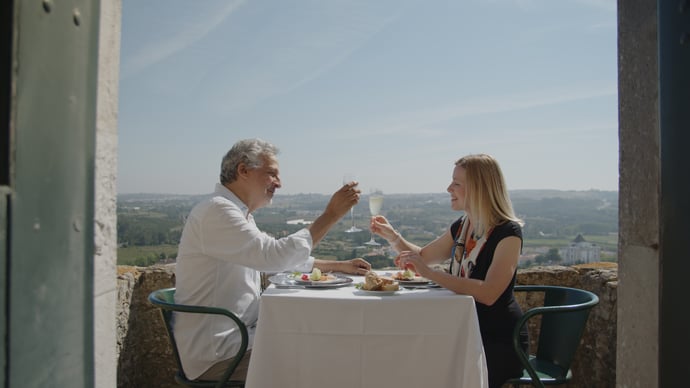 "Such a fabulous vacation from beginning to end. Well organized and checked all the boxes of what we were expecting. Fantastic accommodations in great locations with friendly staff. Exceptional food and drink, great excursions and walking tours. Lots of options of places to visit and things to see along the way. Top notch drivers/ transfers. The trip was flawless and I would definitely recommend TourTailors to anyone!", Joanne B.
"Thanks to TourTailors, we enjoyed the "trip of a lifetime" in Portugal! Our TourTailors team was exceptional on every level. They created a customized itinerary for us, keeping us away from the tourist crowds and giving us an authentic, personalized introduction to this beautiful country. Every step of the planning and execution was world class. Even when we encountered the only glitch of the entire trip - cancellation of one leg of our train travel because of a labor strike - we simply called the TourTailors help line and within minutes were provided with another topnotch travel choice to our next destination. Plus, their outstanding guides and drivers helped us learn more about Portugal than we would have otherwise. I never could have imagined we'd experience so much - without the stress that normally accompanies travel we've planned on our own. Highest recommendations for this outstanding company!!!", Ricki C.
"I travelled to Portugal with my adult daughters in April 2023. TourTailors arranged everything for us. It could not have been better. The accommodation was wonderful, the organization was excellent - there were no hiccups. We needed to make a slight change and they took care of it immediately. The tours they organized for us were perfect. The guide book and GPS were invaluable. They had thought of everything. I highly, highly recommend them. We had a wonderful holiday thanks to them", Phyllis C.
---