Come February and all the talking on Valentine's day begins. A celebration of love that can be with both small tokens of affection or by sharing unique heart-warming experiences.
Hopeless romantic or not, there are places that can simply fill your heart with joy. A fairy-tale castle, a secluded beach, a ripe and purple vineyard, a top of the mountain breathtaking view, a still peaceful lagoon, a sunset of unique colors, walking in the footsteps of a glorious historic love. You name it.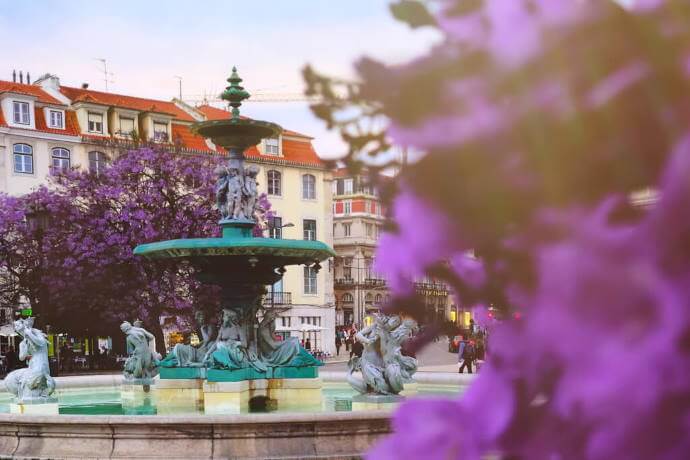 And what better way to appreciate such marvelous scenarios than to share these with someone you love? Portugal is filled with these well-hidden romantic getaways, so believe us when we say it was challenging to pick and select. On honeymoon or just casually travelling, these are our top 10 stunning locations in Portugal for the romantic in you.
10. Buçaco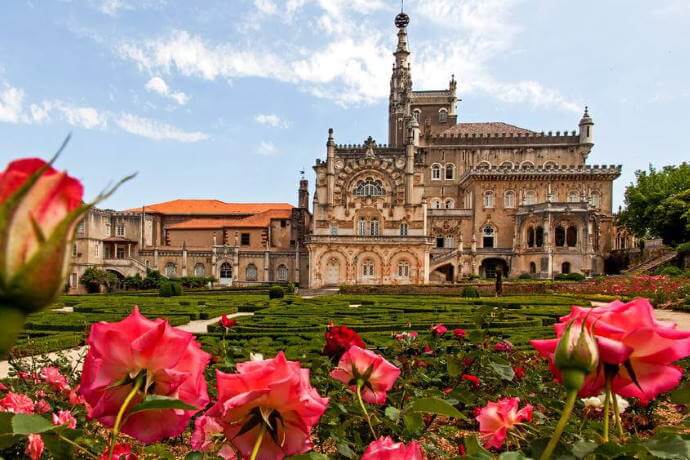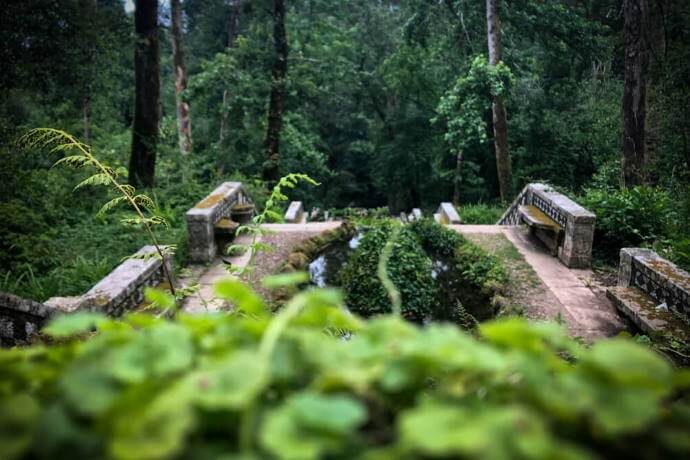 While in Buçaco, you will be able to visit the fabulous neomanueline palace, stroll around the beautiful and dense Bussaco woods or even enjoy a meal at the restaurant, the former palace banqueting hall. The palace has great wine cellar featuring the exclusive small wine production from the Buçaco region, which you will be able to taste while there. And, should you wish to immerse in a further state of relaxation, the Luso thermal complex is very close by.
9. Óbidos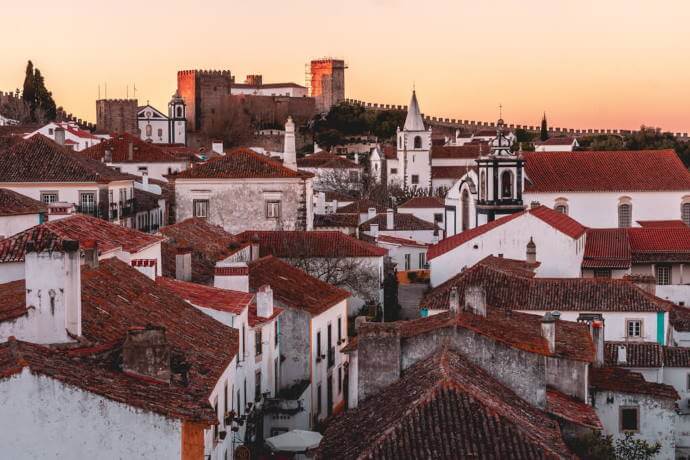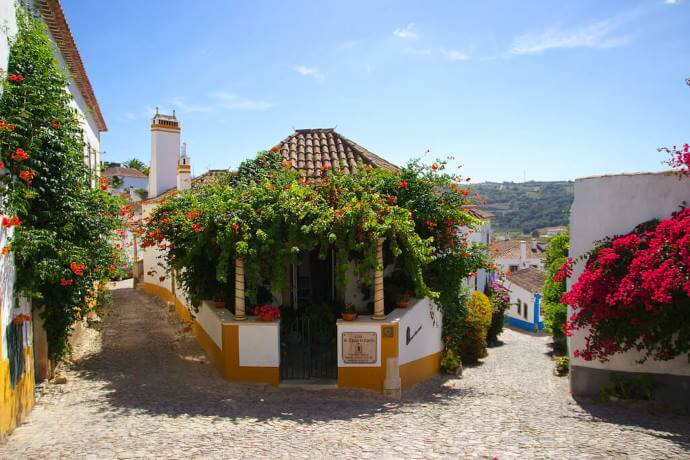 Straight out of medieval ages, Óbidos is a beautifully preserved village with many charms, from walking along the walls and admiring the views or sipping a traditional ginjinha, a sweet wine that is traditional from this region and it is usually drank in a chocolate cup. You can also feel like royalty by overnighting at the castle, that was refurbished into a marvelous boutique lodging.
8. Madeira Island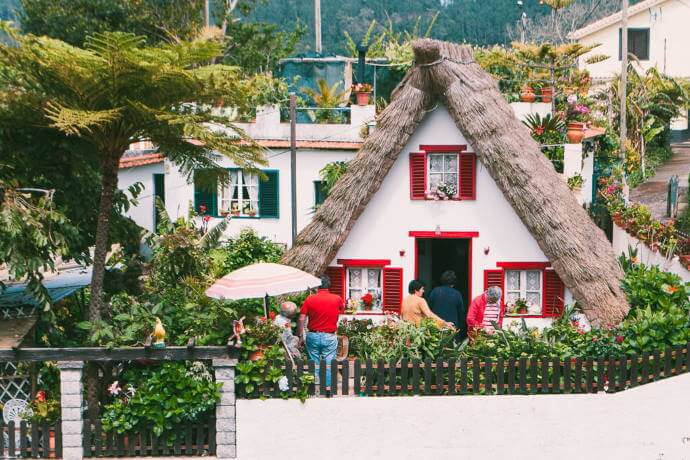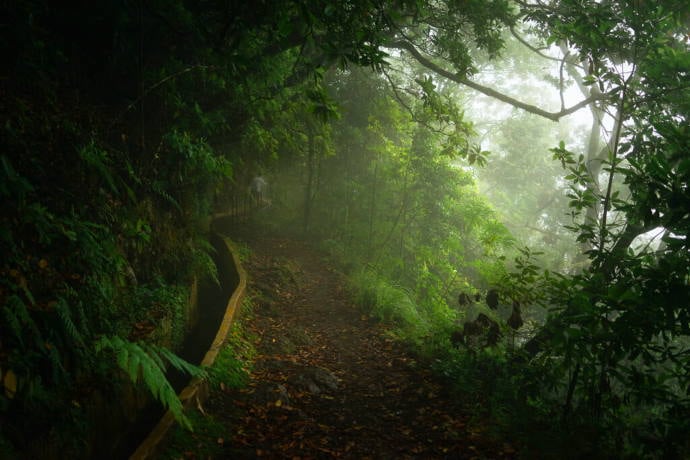 To immerse deep in the heart of Madeira can be one of the most romantic experiences, from mountain climbing up to Pico Ruivo, the highest point in the island, for a wonderful sunrise literally with your head in the clouds, to discover the unique flora and hidden water streams on a levada, or even to visit the beautiful and exotic botanic gardens hand in hand. There are also plenty of viewpoints onto the deep blue sea.
7. Coimbra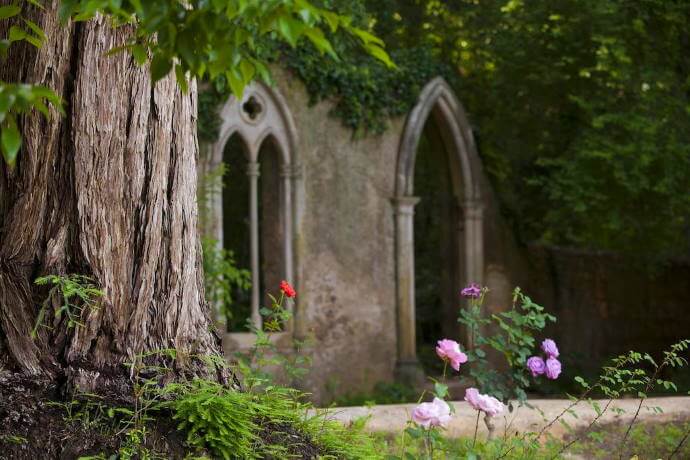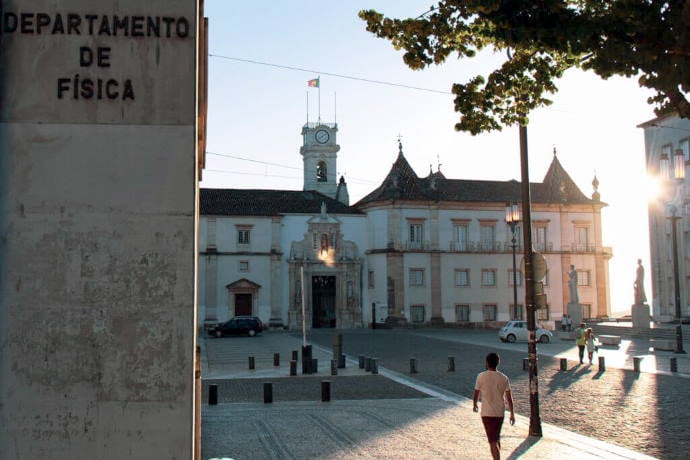 Love stories can be tragic and intense and Coimbra stands as a witness of one of the most dramatic love tales of Portuguese history, as the heir to the throne, D. Pedro, fell in love with one of its wife's maids, D. Inês de Castro. It is said that the couple used to stroll around the gardens in Coimbra and mostly on the gardens of the Quinta das Lágrimas, near the two fountains. One is named Fonte dos Amores (fountain of love), where the pair used to get together in secret, and the other named Fonte das Lágrimas (fountain of tears), where Inês was killed by order of the king, due to the threat that this love imposed on the kingdom, once Pedro's wife died and he planned on remarry. It is said that the water on this fountain flows due to the tears shed by Inês and that her blood stained the rocks on the ground red up until today. The heartbroken Pedro, once ascended the throne, crowned Inês as his queen and never remarried. Despite the grimness of it, these are spectacular lavish gardens where you can wander and follow the footsteps of a great historic love.
6. Gerês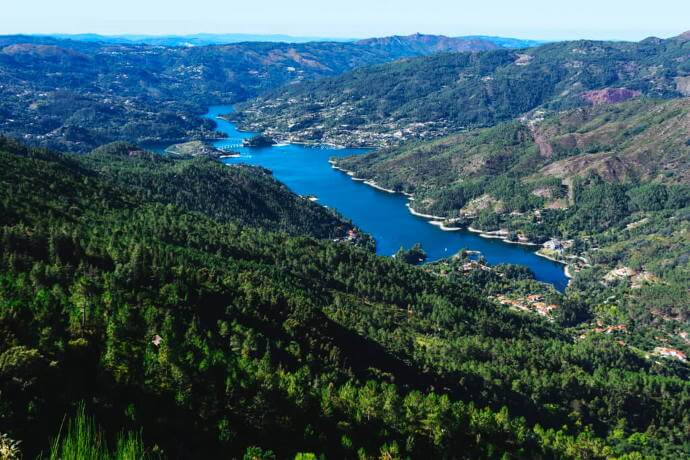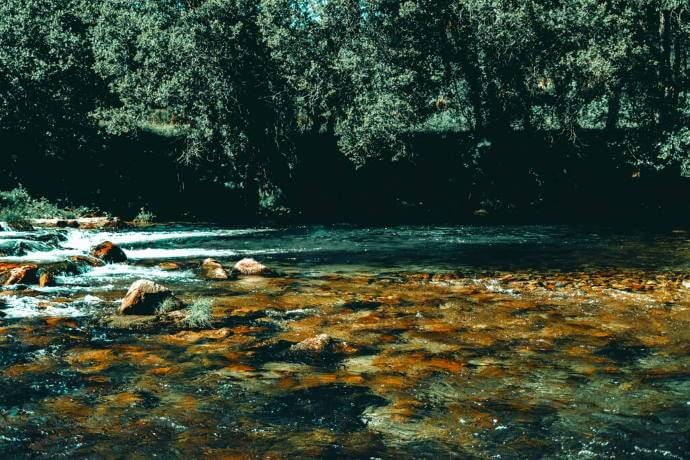 This national park in northern Portugal is a true gem, as, due to its extension, it is easy to feel you have these mountain landscapes and slopes all to yourself. Either visiting the picturesque stone villages with its traditional granaries, discovering the lakes and waterfalls of crystal-clear waters, chasing viewpoints for panoramic views, relaxing on the thermal complex or embarking on the scenic mountain trails, here you will find great scenarios of natural beauty, as well as some peace and quiet.
5. Douro Valley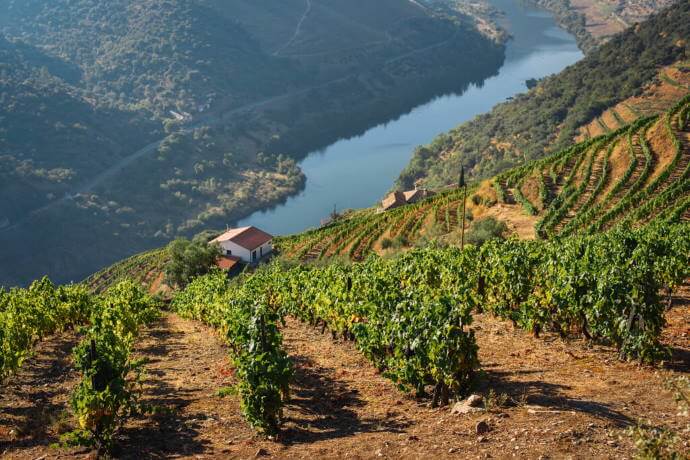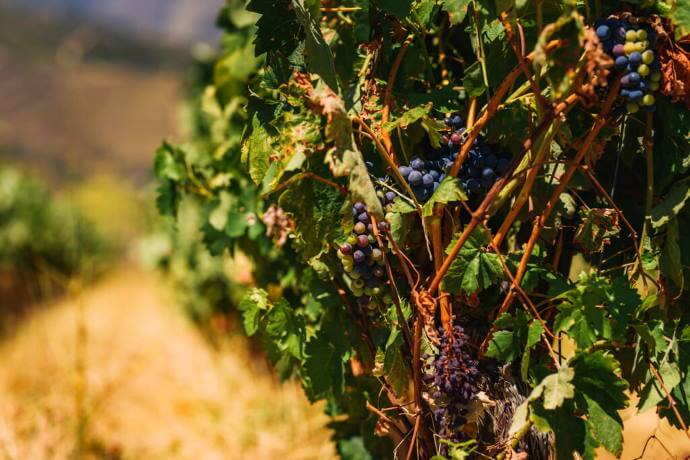 Mouth-watering wines, delicious food, stunning vineyard landscapes that descend towards the river. The Douro Valley has many charms and it is perfect for a relaxing stay where you can take a boat trip on the river, do some wine tastings and sample some regional treats. All with a scenario of beautiful green.
4. Alentejo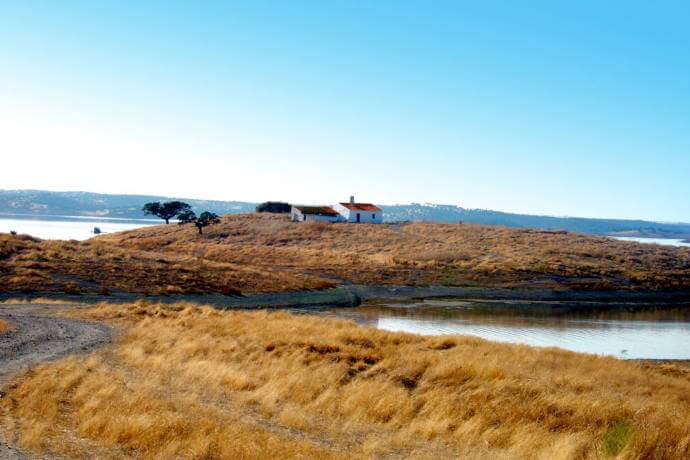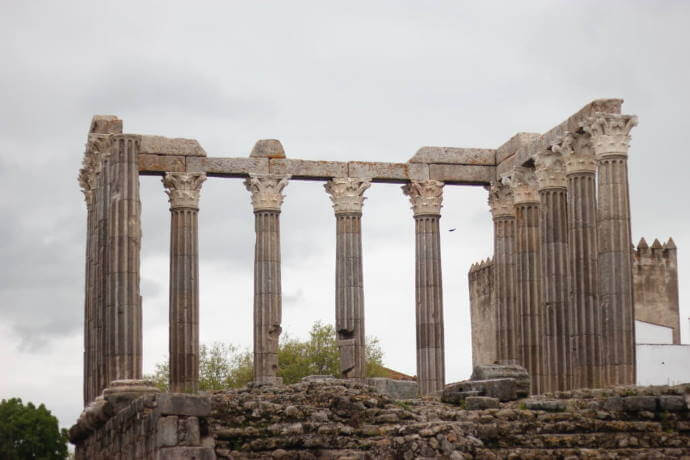 With its never-ending plains, walled towns, wine estates and olive groves, driving in Alentejo can itself be a splendid experience. But there are plenty activities for two, such as going through the cobblestone streets of some of these villages and visit its castles, turning back time by visiting some mystical Neolithic and roman monuments, visiting some wine estates or even, watch the stars at night on the banks of the Alqueva lake.
3. Ria Formosa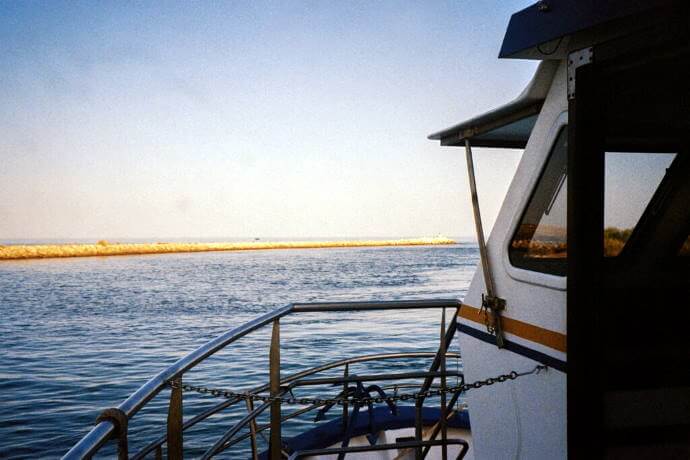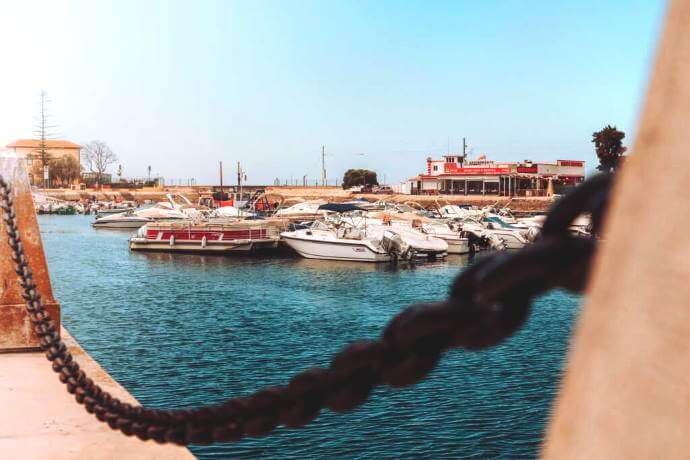 A true wonder of southern Portugal, in Ria Formosa Natural Park, you will find small secluded beaches that appear on lower tide and vanish with the waves. Some of these stretches of sand can only be accessed by boat. There are also white washed villages where you can eat the fish and seafood catch of the day while watching the peaceful sunset and the sky with all its shades of orange and pink.
2. São Miguel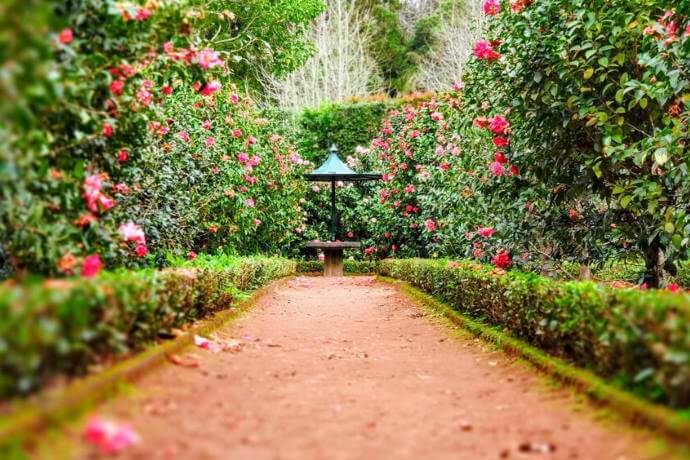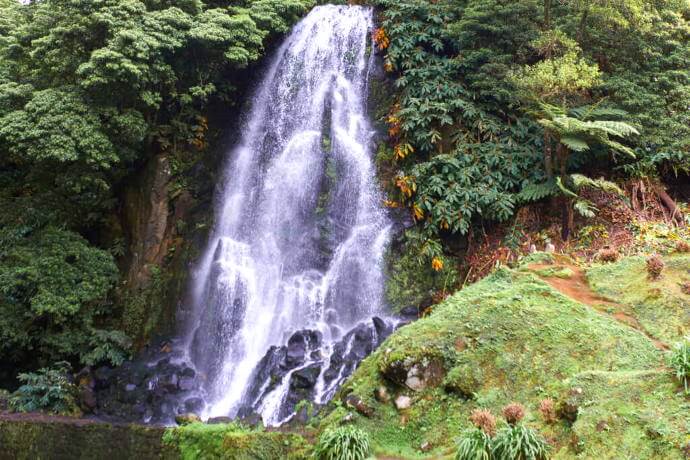 Green landscapes, beautiful volcanic lagoons, waterfalls and hot springs. Yes, hot springs. Do we need to say more? Time moves at a different pace while exploring and going round the island of São Miguel, in the Azores. From the beautiful Sete Cidades Lagoons, surrounded by breathtaking viewpoints, to the Nordeste green flora, the surprising hiking trails, many leading to waterfalls and the stunning natural monument of Caldeira Velha, where, amidst a scenery of green, you can relax in the hot water pools.
1. Sintra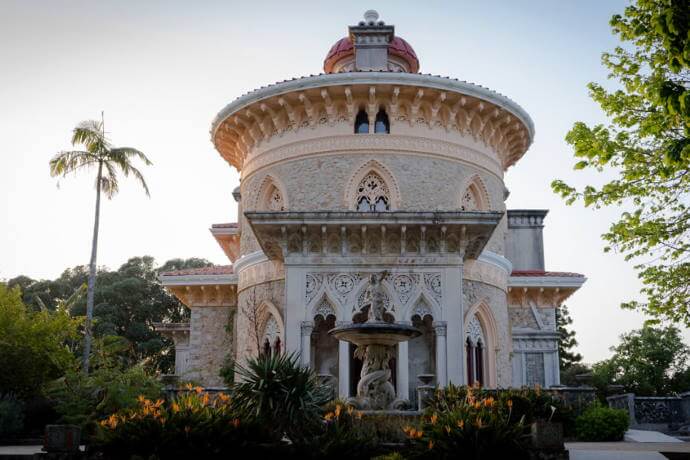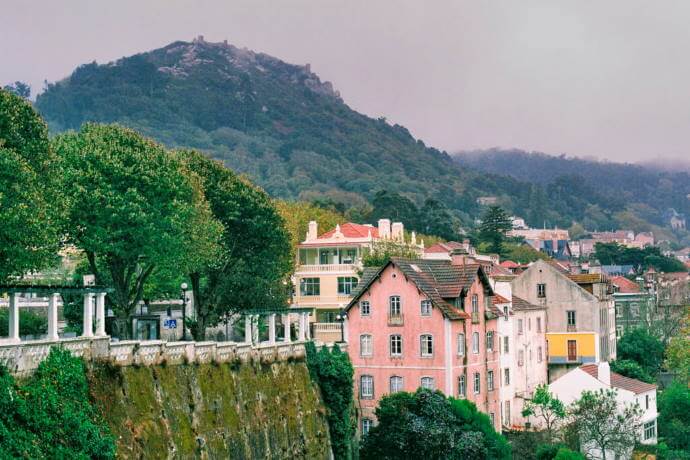 A somewhat obvious choice, but Sintra indeed lives up to its expectations as a romantic destination. It is the mist in the air, the lavish green vegetation on the mountains, on the walls of the manor houses of the historic centre, and, of course, the fairy-tale palaces. To the wander around the narrow streets is to feel the inspiring aura of this mountain village, that moved poets, painters and kings. Atop the hill, the colorful Pena Palace was a creation of the king consort Ferdinand 2nd and it looks just out of a page of any book and something far from the conjuring of our imagination. You can visit the Palace and the surrounding park, with its lakes, or escape this most visited site by heading to Monserrate. A favorite of Lord Byron's, this palace channels the Moorish influences in an opulent manner and is surrounded by an exuberant botanic garden, with water streams and water falls with species from all around the world. If you are a nature lover, there are also beautiful hiking trails you can venture on.
---
We are a local tour operator specialized in custom Self-Guided Tours in Portugal & Spain

Our local team will craft a tailor-made trip plan with an itinerary and a selection of hotels, activities and transportation based on your interests and budget. We offer a turnkey package and take care of all the logistics. While you are travelling, our local team is available by phone 24/7, so that we make sure you have a hassle-free vacation.

We also want to guarantee you have all you need when you are on tour. You will get a personalized roadbook with your day-to-day planning designed especially for you and an exclusive guidebook written by our team on Portugal with additional information. To ease the driving, you will receive a pre-programmed GPS with preloaded coordinates for all of the above.

We know sometimes life gets in the way, so all our tours are fully-refundable until 5 working days prior to your arrival – money back guarantee, no questions asked.

After we receive your enquiry, we will send you a free proposal, that can be changed as many times as necessary until meeting your expectations. Start planning your trip today!