Are you planning to visit Portugal? Do you already have a couple of ideas in mind about what you want to do and which places you want to go to? Everyone should visit Portugal, whether solo, with family, or on a romantic getaway. From its magnificent natural landscapes to its mouth-watering food, there is something for everyone in the westernmost country of Europe. Yet, to enjoy your time to the fullest, you need to learn more about the country's culture, habits and hidden gems.
To ensure your trip to Portugal is a success, we thought it would be useful to share with you the top 10 things you shouldn't do when visiting. Let's get you Portugal-ready!
1# Forget your sunscreen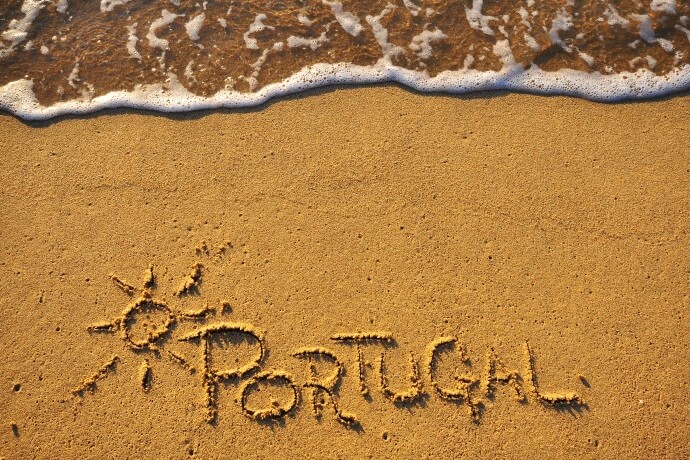 Sunscreen, sunscreen, sunscreen… Have we said sunscreen yet? When visiting Portugal, most tourists forget to bring and use sunscreen!
Portugal is known for its magnificent weather that invites you to spend most of your time outdoors. With sun-kissed skies and sandy shores, how can one stay at home? The truth is, when visiting Portugal, you will want to enjoy blissful days at the Algarve's beaches or stroll around the charming streets of Lisbon. However, in either place the sun can be your enemy, and you must be ready to fight it.
With an average of 300 days a year of sun and temperatures in the summer that can go as high as a soaring 40ºC in regions like the Alentejo, sunscreen is your best friend. So, when you start packing, bring your sunscreen to avoid painful sunburns that will only ruin your stay. Even if you leave it behind, you can stop by any Portuguese supermarket or pharmacy to buy one. No excuses – your skin will thank you!
2# Bring only fancy shoes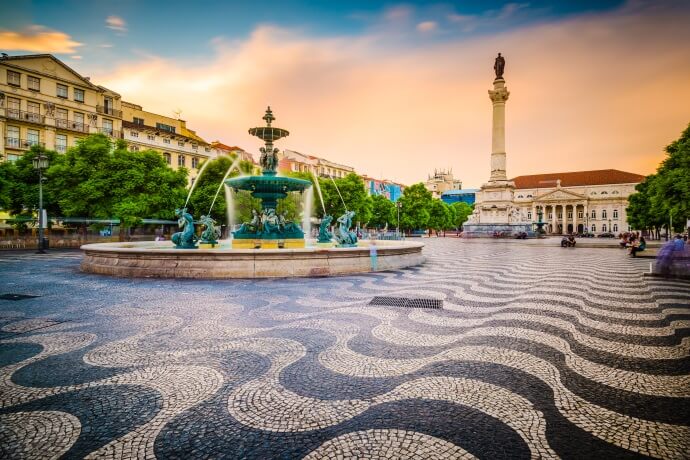 The steep hills and cobblestone streets are two features of the Portuguese streets that will change how you perceive the effortless expression "strolling through Portugal". The Portuguese cobblestone, also known as calçada portuguesa, is a traditional pavement used in most pedestrian areas in Portugal. These are often small pieces of stone placed together into a pattern like a mosaic, which can be beautiful but also tricky to walk on. And we know that the best way to get to know a city is to walk! So, if you make the mistake of bringing only your prettiest shoes, you're in for some pain and exhaustion.
The best tip we can give you is to bring your best, most comfortable walking shoes. These will have an impact on your trip to Portugal. Don't worry though, you can still use your fanciest shoes to go to a restaurant or wine-tasting experience in style!
3# Mistake us for Spain…Even worse, speak in Spanish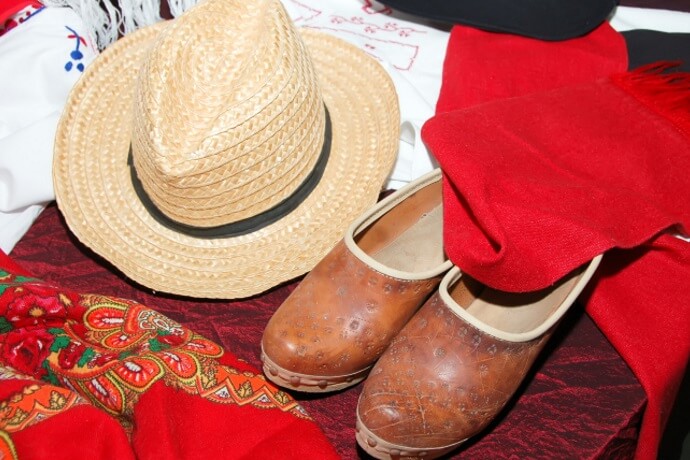 The tale is as old as time, two countries sitting next to each other, though one is often mistaken for the other, and that is Portugal. Despite being considerably smaller than Spain, many people confuse Portugal with its neighbouring country. That is a mistake that leaves Portuguese people hanging on by a thread! The reason is simple: if you visit Portugal and then Spain, you will find many cultural differences. So, remember, Portugal and Spain are two completely different countries, joined by historical unions but separated by a border defined in 1297 under the Treaty of Alcanizes.
What makes things even worse is speaking in Spanish (which happens a lot). Even though at first the Portuguese language might sound to you like Spanish, don't be fooled. It is nothing like it! When visiting Portugal, you will find that most Portuguese citizens will be more comfortable speaking with you in English than in Spanish. And that is because, in the country, most content consumed is either in the native language or in English (films, songs, books, TV series). At the end of the day, when in doubt, speak in English!
4# Think there is nothing to visit beyond Lisbon and the Algarve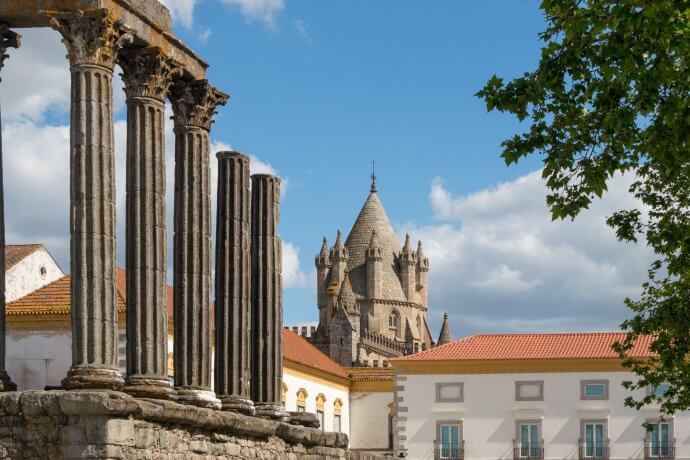 Lisbon and the Algarve are two of the most known regions in Portugal, followed by Porto. In Lisbon, you get to immerse yourself in the capital's contagious energy and culture, while in the Algarve, you can enjoy the peace of a day spent at the beach. Even though these are amazing locations, they are just the cherry on top of the stunning cake that is Portugal.
To make the most out of Portuguese culture and its natural assets, you can consider historical cities in Alentejo like Évora and Estremoz. Alternatively, you can venture into the northeastern regions of Portugal and get to know the lovely towns of Pinhão and Vila Real, where you can marvel at the Douro River while sipping on some Port wine. All in all, the key secret is to make the hidden gems part of your trip.
5# Having lunch before 1pm or dinner before 7pm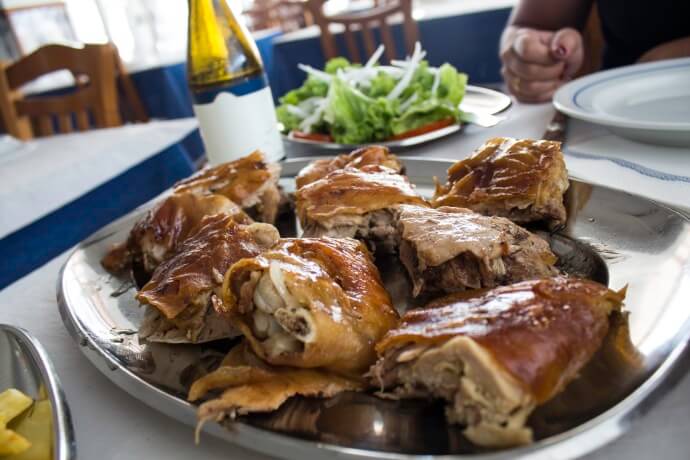 Lunch and dinner are two sacred times of the day for any Portuguese citizen that will most likely start later than you are used to. In Portugal, the average restaurant serves lunch at around 1 p.m., with service going until 3 p.m. The same happens for dinners that start around 7 or 8 p.m. and last until 11 p.m. It is important to note that there are exceptions and different opening and closing hours. It depends on the region or whether it is a weekday, weekend or national holiday. You can find snacks in local cafés and bakeries to eat between these hours. For meals, you will most likely be left empty-handed as most kitchens and restaurants will be closed.
Best advice? Eat a good breakfast, have a morning snack (a cheeky Pastel de Belém counts), and be patient, as lunch and dinner will be worthwhile!
6# Eat only in touristic centres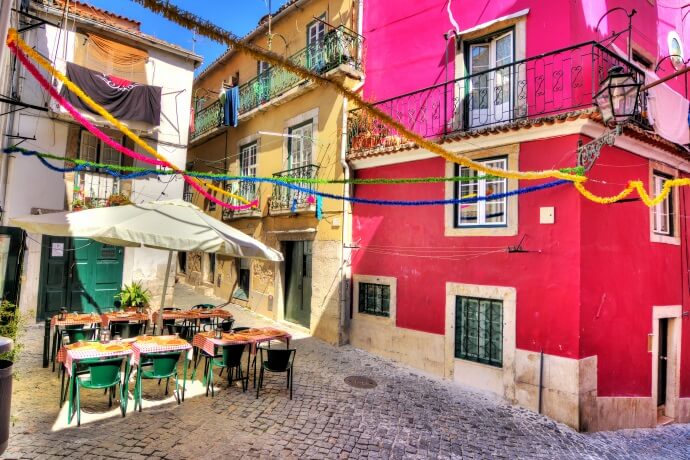 We know it is easy to fall for the tourist traps. They do good advertising and promise the traditional gastronomic experience that tourists look for. Plus, they are easy to locate. However, for those looking for authenticity, diversity and good-sized portions, these are not the places to go (at least, at all times). To eat only in tourist centres is to miss out on a whole world of flavour and culture while spending more money.
Portugal has different local restaurants where you can fully immerse in the Portuguese culture while trying out delicious food for a reasonable price. In them, you can find traditional grilled Portuguese sardines, sardinhas assadas, and the fried Cod Fish cakes, pastéis de bacalhau. If you don't know how to get to these restaurants, following a local might be a good way to find them!
7# Tip just because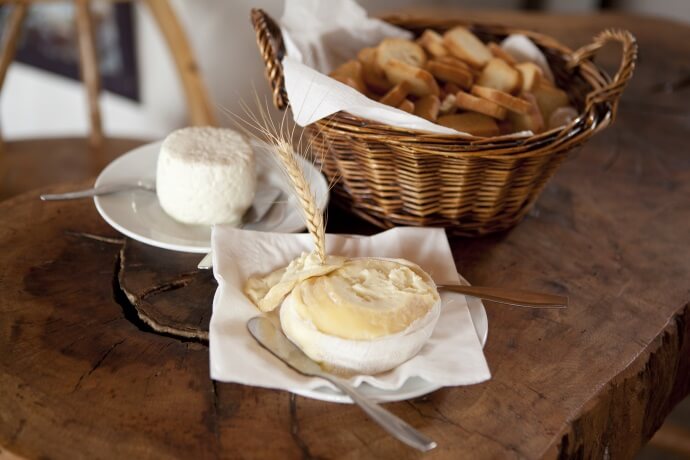 To tip or not to tip? That is an old-time question that leaves most tourists visiting Portugal scratching their heads. First things first, in Portugal, tipping is not mandatory. In fact, tipping is seen as a mindful act of recognizing exceptionally good service. Either way, waiters will serve you with the utmost care without expecting this "reward".
In essence, tipping in Portugal is easy-peasy! If you want to tip, you can do it, for example, by just rounding up the check or leaving 5 or 10 per cent of the final bill. If you don't wish to do it, don't worry, you won't be judged! Just enjoy your meal.
8# Drink too much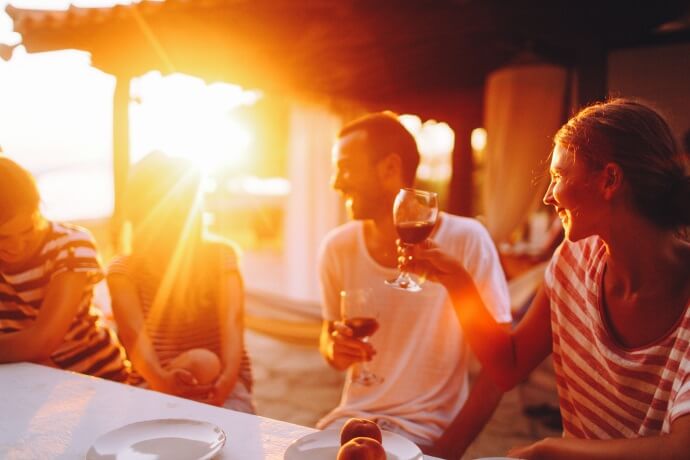 In 2021, a study carried out on the countries of the Organization for Economic Cooperation and Development (OECD) found that Portuguese citizens consume an average of 12 litres of pure alcohol annually. Even still, you will find that binge drinking followed by uncontrolled behaviour will mark you as a tourist in the eyes of the Portuguese people.
Although the country's citizens enjoy drinking in social environments, like bars, cafés and restaurants, they disapprove of tourists that drink too much and get out of control. Portuguese people appreciate a safe and enjoyable environment. Disrupting it is not advisable. The key is to make drinking a safe part of your experience. Fear not: you can still enjoy the traditional ginjinha, imperial and wine-tasting experiences!
9# Start football arguments

Football is almost a sacred religion to the Portuguese people! Around 7.7 million citizens are fans of the sport that gained popularity as early as the 19th century. Then, it is not an exaggeration to say that Portuguese people live and breathe football in a way that you will not want to interfere with.
Football is about severe competition that arouses strong emotions in the fans. So, you are free to share your praises, talk about players, and demonstrate your liking for football. However, DO NOT demonstrate your preferences for a specific club or team. You will initiate a life-long argument you wish you hadn't started!
10# Leave your valuables unattended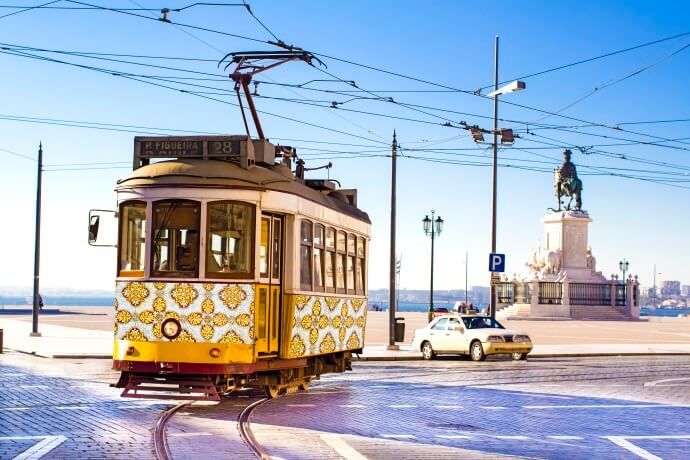 Leaving your valuables unattended is never a good idea in any part of the world you travel to. Despite its reputation for being a safe country with low crime rates, Portugal is no exception. Like other European countries, pickpocketing and bag snatching are not uncommon, and you should be aware of them. So, keep your belongings close to you at all times, especially when travelling on public transportation, like on the popular tram routes in Lisbon (particularly lines 15 and 28) and trains across the country.
---