If there is a magical time of the year to travel to Portugal, that needs to be the Christmas season! Think of ancient traditions, simple yet delicious family recipes and multiple activities that happen throughout the month of December and even January, and you will get quite a good picture of how Christmas in Portugal can be. Even if you never considered yourself a Christmassy person or if you are considering traveling in the winter for the first time, we can assure you that you might be heading for the time of your life! Let us guide you through the best of the best at Christmas time in Portugal!
Why the Christmas time?

The winter months or the so called "low season" in tourism can actually be considered one of the best periods of the year to visit Portugal. The costs of flights and accommodation are significantly reduced during this time. Some hotels and restaurants have themed activities and menus for the holidays and there's always Christmas illumination and celebrations indoors and outdoors for the duration of the season. You must agree that this is an irrefusable proposal!
Tell me about the weather!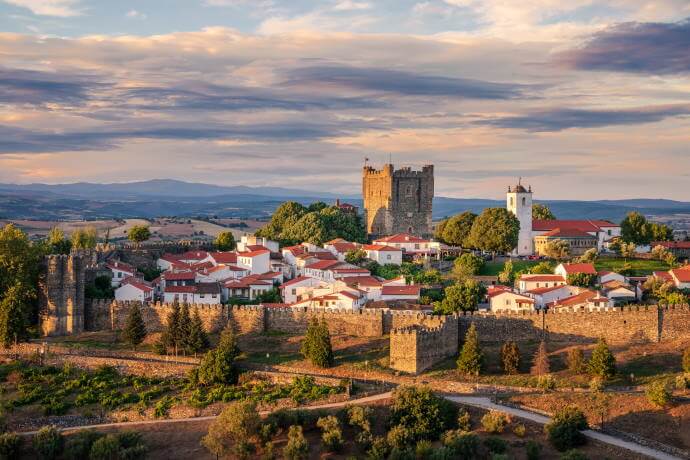 Another argument needs to be presented when considering traveling at Christmas time and that is obviously the weather. Portugal has the pleasure to boast 4 clearly distinct seasons, and winter, while it might be most dreaded in other countries, may actually mean a lot of fun in Portugal!
The coldest season of the year begins on December 21st and ends on March 20th. Portugal is a southern hemisphere country, with a vertical shape, which means that its northernmost cities tend to be colder than those in the south, and inner Portugal usually has more extreme temperatures than the coast.
In the winter, the temperatures vary a lot. In general, the weather is cold especially in December and January, and sometimes rainy, but to find snow you need to go to the north of the country. As a general reference, the average winter temperatures in Porto (north) are between 6ºC (42ºF) and 14ºC (57ºF); in Lisbon (center) between 8ºC (46ºF) and 15ºC (59ºF); and in Faro (south) between 10ºC (50ºF) to 17ºC (62ºF).
To be able to see some snow in Portugal you will need to drive to the cities in the far north, like Bragança, Braga and Guimarães, or to the mountain ranges in the Serra da Estrela, Serra do Marão, Montesinho and Gerês, which can reach negative temperatures occasionally (yet very rarely) below -4ºC (24ºF).
What to bring in my winter suitcase for Portugal?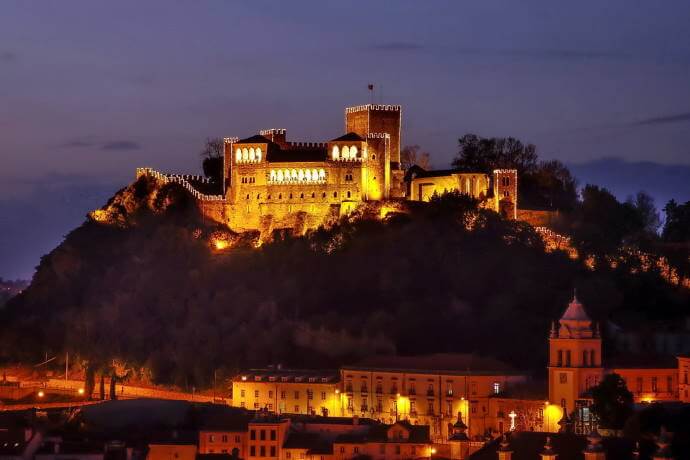 This will also depend on whether you are going to the north, center or south of the country. In general, take at least one heavy coat, some woolen clothes and shoes that protect from the rain! Remember to keep your feet dry, and wear quality gloves, scarves and hats. However, you might consider wearing different layers so that you might remove some of them as the weather can grow a little warmer throughout the day - and you do want to be prepared so that you keep on exploring!
What are Portugal's traditional Christmas foods?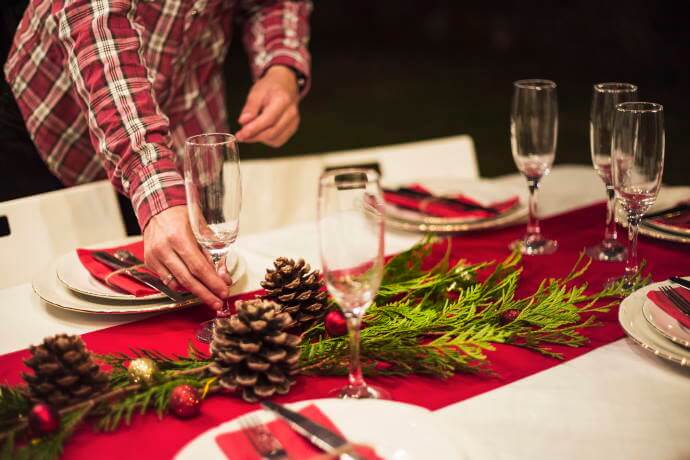 We are sure that you have heard many times about the good Portuguese cuisine and wines. What you may be surprised about is that during the Christmas and New Year season we excel ourselves in both matters! We do love our food, and families and friends love to get together to cook, to share recipes and fond memories. So, more than the Christmas dinner or the New Year's Eve celebrations, we make it a month of partying and commemorating from December to January. Every weekend there will be a so called "Christmas Dinner". Or lunch. Or brunch. Because what really matters is the Christmas spirit that seems to live in Portugal for much longer than just the Christmas Eve or the Christmas Day.
We love our table wines and we try to get the best ones for meals with our beloved ones at this time of the year! Liquors like Port Wine and Ginjinha are also an important part of the meal. Traditional foods include bacalhau (cod fish, of course!) in its many forms (it is said that there are about 1000 recipes!), octopus, lamb, kid and turkey bakes or stews. In some regions, capon and fowl dishes are very popular, as well as petiscos (tapas) dinners including a variety of local charcuterie and cheeses. However, the real stars of the season are the sweets, and these can be as simple as rabanadas, slices of bread soaked in milk and egg and then deep fried and sprinkled with cinnamon and sugar; sonhos, little wheat flour and mashed pumpkin dumplings, deep fried and sprinkled with sugar; or even filhoses, which are similar to sonhos but less puffy and sometimes glazed with honey or liquid caramel. A Christmas table is never complete without the Bolo Rei (King Cake) though! This is a traditional fruit and nuts cake that has a circular shape with a hole in the middle, almost like a crown to an already royal and colorful Christmas table!

Where shall I go?
You might be still considering where you should travel to this winter. Then let us tell you that in Portugal the quaint local markets and traditions, the excellent food and the comforting warmth of a fireplace in accommodations that feel like home are all good reasons for you to come and enjoy a Christmas that is hard to surpass! And if you love Christmas time as most people do in Portugal, then we have a few ideas about the best places for you to go this season.
Porto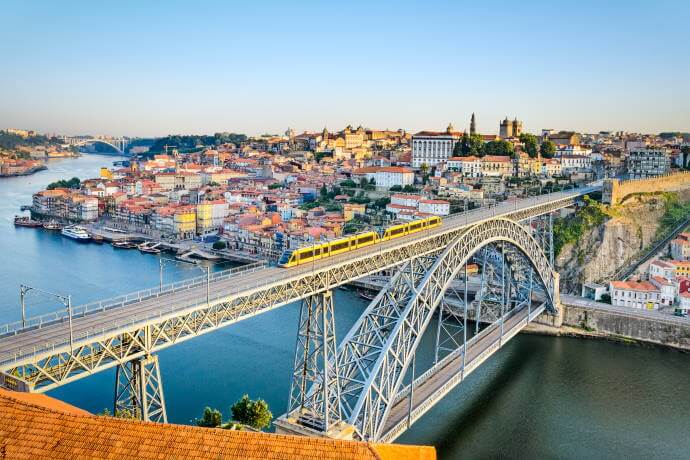 The second most famous city in the country always has an excellent Christmas program throughout the month. Keep an eye out on the city's official cultural agenda website, updated by the Porto City Council, so that you can choose the attractions you want to see or take part in.
A must-see in the city for this time of year is the inauguration of the decoration and night lighting, which usually happens in late November or early December. Another classic of this time in Invicta (how Porto is called locally) is the ice-skating rink.
Most streets, avenues, squares, gardens and even monuments receive a special Christmas decoration and lighting in Porto. They are chosen according to the flow of passers-by and also the volume of commerce and Christmas markets that operate at night.
The Christmas markets of Porto are definitely worthy of a visit! These markets are like temporary fairs erected mainly in the central squares of the city. They bring together small entrepreneurs and artisans with good suggestions for Christmas gifts at great prices, but also the best the traditional foods and drinks of the season. The Praça da Batalha square, the Dom Afonso Henriques Avenue and the Serralves Park boast the most popular Christmas markets in town.
Guarda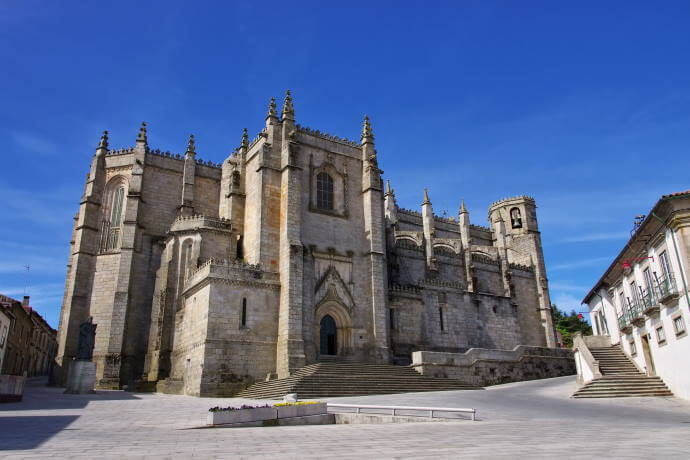 Guarda is a Portuguese city with a maximum altitude of 1 056 meters (3464ft), being the highest city in the country near the border with Spain and the most famous ski resort in Portugal, the Serra da Estrela.
For years, Guarda has been adopting the nickname "Christmas city". Until December 25th, all roads will lead to Guarda and all the fun is sure to take place here - and eventually with some snow for a real white Christmas! In the center of town there will be a Christmas Tree, nearly 12 meters high, a Parisian Carrousel, a Christmas Train, which will tour the city center, and several photo points to immortalize family visits to this enchanted place. Make sure to drop by the Christmas Market, where you will find several stalls selling traditional sweets of the Christmas season, as well as liqueurs, hot chocolate, handicrafts, among other local products. In the surrounding towns, Christmas concerts are planned and are free to attend! There will also be the famous Christmas Log that will burn, as is tradition, on December 24th in the main square. For years, the log has been the meeting point for hundreds of people from Guarda and for visitors on Christmas Eve. At the toiling of the bells the log is lit and everyone toasts to a joyful holiday with friends and family.
Penela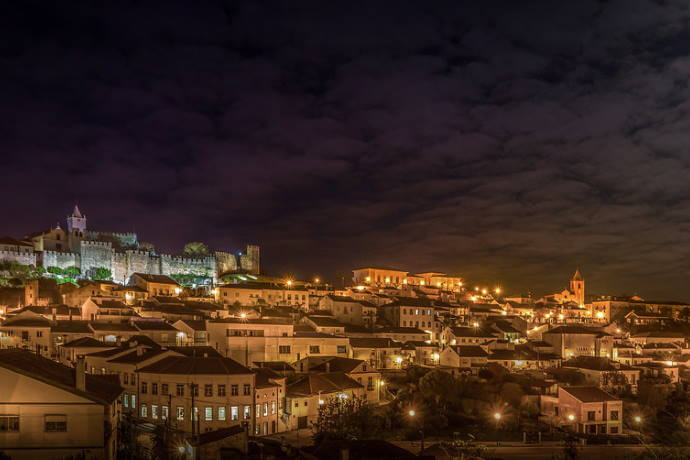 On the link between the Beira Litoral and the interior of the country, in the district of Coimbra, lies Penela. Penela is a town and a county, with about 3,300 inhabitants and a fascinating collection of ancient heritage.
During this season, the Penela Nativity scene will be the "star" that guides you to a magical world with many moments of animation, color, music, shows, joy, flavors and discoveries of our historical, natural and immaterial heritage. And Penela is also, and truly, a nativity scene. At the top of the hill, decorated with white houses and topped by its 11th-century medieval castle, the city displays its famous "Presépio", a traditional nativity scene that uses new technologies and 3D printing to animate more than two hundred figures, that tell us stories and show representative pictures of the time. A magical event with a modern twist!
Leiria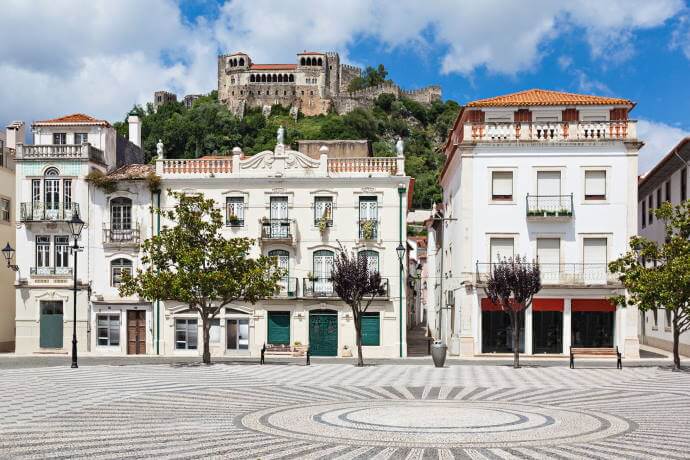 Leiria is a city in Central Portugal, close to Coimbra and about equally distant from Lisbon and from Porto. This modern city that rises above its well-preserved heritage is transfigured in the Christmas season. During the month of December, Leiria welcomes all the magic of the Christmas season renaming itself: Leiria Christmas City. The urban center is covered in color and light, stalls and attractions scatter across the squares and an array of different themed activities ensure that there is a magical world waiting for you!
A giant Christmas circular structure is set up and displays daily light and music shows. There will be an ice rink, a Christmas parade, music, dance, theater, exhibitions and many chances to try the real Christmas flavors with hot chocolate and local sweets being widely available throughout the town's center. Leiria Cidade Natal is an event that definitely puts Leiria on the route of the unmissable cities this Christmas.
Óbidos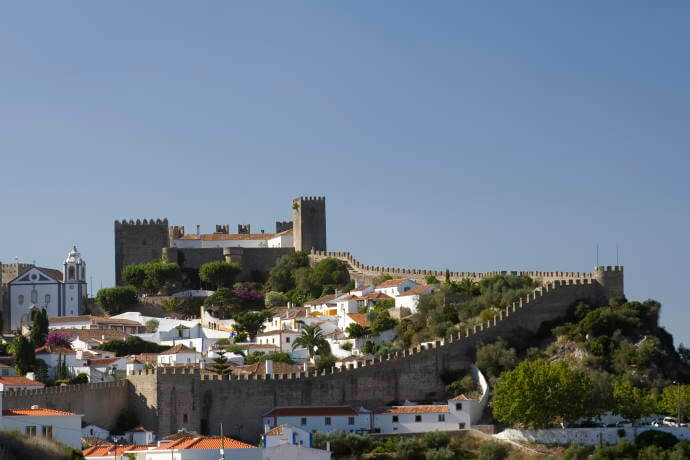 Óbidos is a walled medieval town in the center of Portugal, close to the ocean, one hour away from Lisbon and roughly two hours away from Porto. Although Óbidos has gained an unparalleled immediatism due to its many festivals and to the fact that is one of the Literary Cities Network by UNESCO, picturesque Óbidos is one of the places you have to go if you want to get a taste of what Christmas is all about in Portugal.
Christmas in Óbidos has the particularity of including a variety of cultural manifestations annually, bringing together initiatives that may be more to the liking of those who prefer to stay away from the crowds.
However, its most famous event is one of the most sought-after in Portugal: The Christmas Village. This annual fairytale-like event has a complete program that includes a Live Nativity scene, animated each day by one of the local communities from the surrounding towns and villages. You are also sure to find lots of music, magic and even puppet shows. If you want to add a little dash to your typical Christmas hot chocolate cup, you must try the Ginjinha from Óbidos, a delicious sherry liquor that is served in a small chocolate cup. Delicious!
Lisbon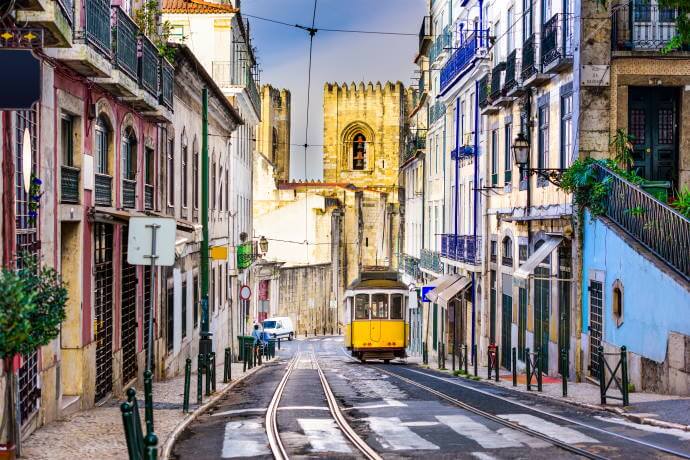 Lisbon is the capital city of the country and where there's always something happening somewhere that can provide for good entertaining and fun! But there's a special glow in the city at this time of year, with colorful lights with different motifs throughout the historic center and on its main streets and avenues.
In addition, there is a special Christmas program in Lisbon which includes exhibitions, various Christmas markets, dance and music performances, and other free activities organized by the City Hall.
The highlight of the celebrations is the Christmas Wonderland Lisboa, which takes place annually in Parque Eduardo VII, and is one of the most liked programs at this time of year. This is a massive Christmas market with many attractions, carrousels and food stalls that will get you a feeling of having entered the Portuguese Disneyland®. Here you will find typical Christmas foods but also Portuguese food, handicrafts, an ice-skating rink and even a Great wheel - like straight out from one of your childhood's dreams!
Monsaraz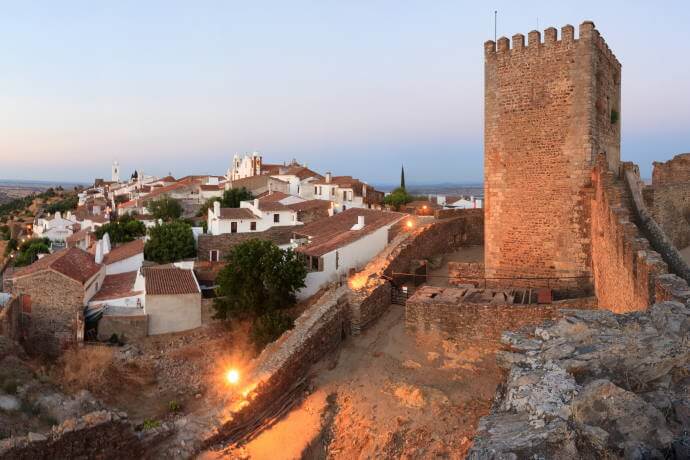 Monsaraz is a town in the Alentejo region, about two hours driving from Lisbon towards the border with Spain in inner Portugal. The region is best known for its unique wine production, but it is also a place that is transformed at Christmas time. The nativity scene with life-size figures parading the streets of Monsaraz is one of its main attractions during this time. Those who walk the cobbled streets of the medieval village which is enclosed in the fortress walls, can walk alongside the figures of the nativity scene, such as the Magi, the shepherd, the castle guards, the potter, the innkeeper, the washerwoman and the spinner, who are heading towards the Virgin Mary, St. Joseph and the Baby Jesus, who are placed in the Castle.
The Monsaraz street nativity scene is a project conceived more than two decades ago by sculptor Teresa Martins, and features 46 life-size figures. The sculptures are made of iron and mesh covered by raw colored waterproof cloths, painted in pastel, old rose and lilac tones, have their faces and hands made of ceramic and are illuminated at night. In the square of Santo António, in Reguengos de Monsaraz, the nativity is also represented with a nativity scene, as well as in the villages around.
It's beginning to look a lot like Christmas!
And we love it! Portuguese people are naturally warm, welcoming and proud, but at Christmas time even more so! Travelling to Portugal in such a special time of the year will transport you from your home to ours, and you will feel like part of the family. More than a tourist, more than a visitor, you will feel like you have gone back in time to an age when people knew and understood the meaning of Christmas. Portugal can truly become your Season Wonderland this year. "Sure, it's Christmas once more!".
---