Have you ever dreamed of waking up in a country where the sun shines for 300 days a year, where food and wine are delicious and affordable, as are housing and traveling and to be able to call it "home"? If your answer was yes, then you might be glad to know that so it was for so many famous people from around the globe. Portugal is the latest trend among movie stars, musicians, and other artists and the Portuguese are watching in awe as their small country which was overlooked for decades as a relocating destination, is nowadays the object of attention of so many, including the wealthy and the famous.
The good news is that Portugal is affordable to them but probably also to you. The country has an infinite number of possibilities as far as real estate is concerned, and if the cinema stars will probably go for high-end, top-of-the-notch properties, the country is sprinkled with an incredible variety of properties, ready-to-live-in or rebuild, in so many different settings, that can soon easily become your dream home. Let us tell you about the who's, the where's, and the why's!
Who moved in?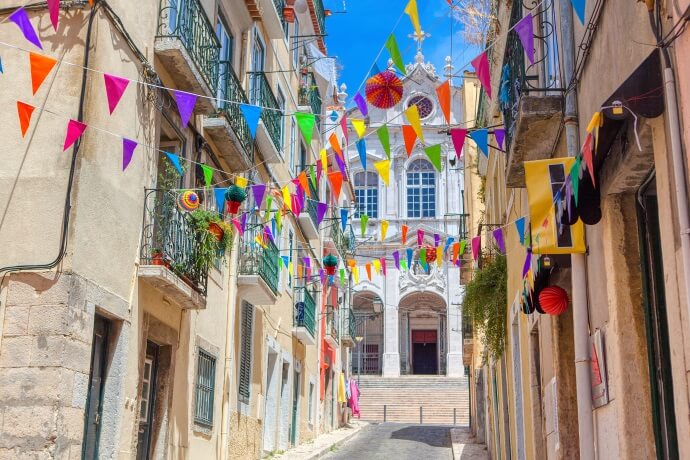 Even though he has not moved in, the great star of off-the-beaten-path tourism, the North American Rick Steves, has been known to have consistently visited Portugal throughout the years, even from an early age. With a deep knowledge of the History and Culture of Europe, Rick Steves claims that Portugal is totally worthy of an extended visit or even of becoming your chosen relocation destination. Check his episode on the country and get inspiration from someone who really knows what he is talking about.
Actors and musicians are known to have a soft spot for Portugal too! Some of them moved to the country for good and so many of them chose Lisbon, the capital, as their base. See the cases of actor John Malkovich who moved here back in the late 90s and even owns his own restaurant and nightclub in Lisbon; or Monica Belucci who purchased a renovated historical apartment in the Castelo neighbourhood also in the capital city and is now neighbours with no less than Madonna, the famous singer, who also lives nearby; the actor's couple Alicia Vikander and Michael Fassbender admitted to having fallen in love with Lisbon's light and decided to move to the oldest section of the city, Alfama, and recently Scarlett Johansson bought herself an incredible apartment in the no less incredible Bairro Alto quarter.
Portugal is the ideal location for lovers of the outdoors and of course, sports. Many world-renowned athletes and sportsmen have decided to enjoy the country on a permanent basis. These include the famous American surfer Garett McNamara, who holds the Guinness World Record for the largest wave ever surfed in Nazaré at 23.78 meters (78 feet). This town 1h 30m North of Lisbon along with the town of Sintra, in the suburbs of the capital are now the two locations that McNamara sees as his home. Football is the national sport in Portugal and it is well represented in the country as many soccer stars have moved or at least now own property in Portugal. Such is the case of the French Eric Cantona, the former Manchester United footballer, and now actor, who got together with the British football coach Alex Fergusson to buy a set of luxury apartments near the Avenida da Liberdade, in Lisbon.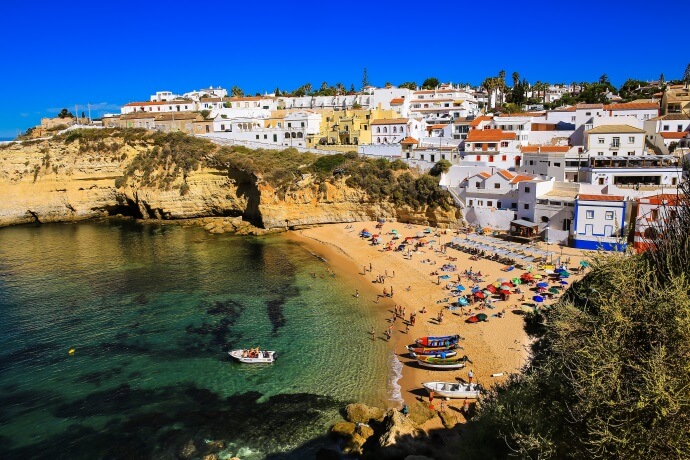 Driving south we will find other notables who fell head over heels for the country's charms. Still, in the football chapter, we will find Wayne Rooney, a British football player who on a loving impulse, bought a luxury villa for his wife in the Algarve. The region is much beloved by both nationals and foreigners and some of them found it so hard to resist its appeal that they ended up staying for good. That is what happened with Sir Cliff Richards, the famous singer who owns a vast property in Albufeira that includes his own wine production. One of his most famous neighbours and fellow citizens is singer Bonnie Tyler who claims Portugal is her favorite place in the world! No less!
Finally, the Algarve has also turned into the ultimate trendy destination among Americans since Bo and Sunny, President Barack Obama's dogs, became something of stars themselves given that their breed, Portuguese Water Dog, is originally Algarvian.
Portugal seems also to have a special appeal for plastic artists and fashion-related artists. If you drive through the beaches of Comporta you will likely bump into some celebrities at some point. If you ended up moving there the German painter and sculptor Anselm Kiefer, the French designer Jacques Grange, the architect and designer Philippe Starck, or even the fashion designer Christian Louboutin would be among your most famous neighbours!
The fact is that North to South, the country has been increasingly populated by people who have traveled the world and realized that it is here that they feel more at home.
Why Portugal?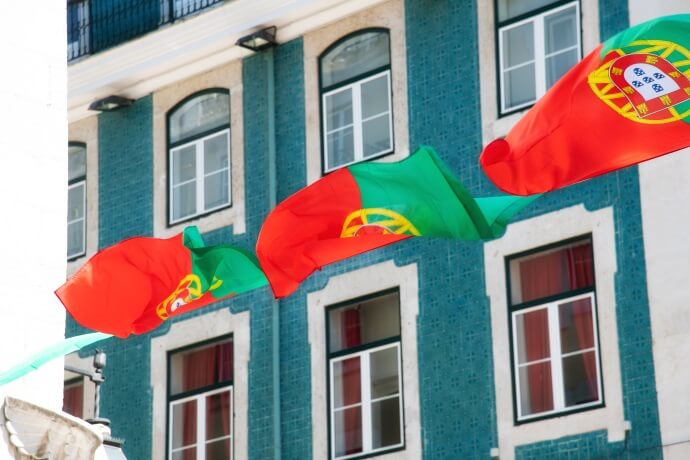 This is hardly a question! Portugal is one of the safest countries in the world with a very low crime rate. The country still holds a rural charm outside the main cities and at the same time is very much on top of the most recent technological innovations. It is a friendly country, where any language difficulty can be overcome by the exchange of some niceties, which is something the Portuguese are extremely good at. And you know why? Because Portuguese people are proud of their country and of who they are. They will make you feel welcome because they want YOU to know what being Portuguese is like.

If you are considering relocating to Portugal you must know this: when you know them, people will ask you questions just because they care, because they will want to know more about you, and because they will want to tell you about them. A conversation will flow easily and you will feel at ease immediately. You will be considered a neighbour and possibly a friend from the start! This privilege of befriending a Portuguese person will certainly come along with a well-presented dinner table, crowned by the most exquisite wines in the country.

For the famous people mentioned here, Portugal has the added advantage of being able to go unnoticed as people here are very discrete and actually care more about whether you are a good person and a dedicated friend than about your celebrity status. For you as for them, it will probably mean that you will feel so at home as if you have always lived here!
Relocation motivation
If you are still undecided about where to relocate, we suggest you take a complete tour of Portugal with us to see live and in person what we mean when we say that it is so easy to adapt to the country. We are happy to build you an itinerary that caters to your preferences and that at the same time, shows you the best that Portugal has to offer you. Now or in the long run. Portugal is a place of relaxation, a place that you deserve and so easy to fall in love with. If you doubt us, trust the celebrities!
---