From the warm sun rising and setting over the azure waters of the sea to the winding, narrow alleys adorned with quaint old houses, laundry hanging on clotheslines next to vases of colorful flowers, Baroque cities and grand religious monuments, ruins of ancient civilizations steeped in history, to the amber hues of the sunset cascading over the rugged cliffs, and warm golden light bathing the coastlines and paradisiacal beaches - the unparalleled beauty of Southern Italy is an absolute feast for the senses!
Indeed, this region is an enchanting treasure trove of matchless and fascinating cultural experiences that will leave a lasting impression, whether you are seeking adventure, relaxation, or a deeper understanding of Southern Italy's rich cultural heritage.
Here, we present to you the top 10 experiences that you simply must have when visiting Southern Italy!
Delve in the past in the ruins of Pompeii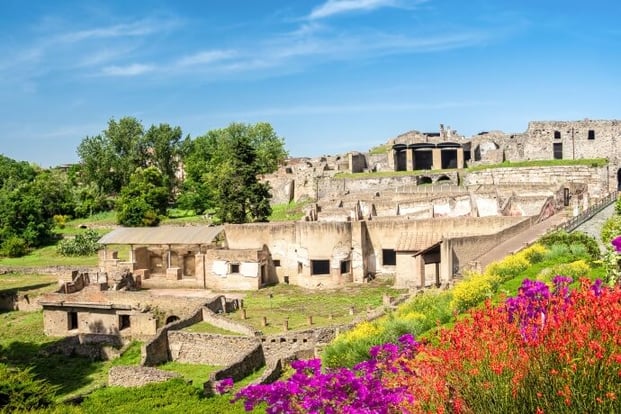 Nestled at the foot of Mount Vesuvius lies the ancient city of Pompeii, an intriguing testament to a civilization long gone. This archaeological park offers a unique glimpse into the past, a time when this thriving metropolis was at the height of its glory. As you probably already know, the ancient city of Pompeii was a bustling center of commerce and culture, until it came face to face with an overwhelming tragedy - in 79 AD, the towering volcano erupted, in a sudden and catastrophic event, and the ash and pumice buried the city and suffocated its inhabitants. Today, as you wander through the streets, you will feel struck by the magnitude of the devastation that occurred here. The buildings, once grand and imposing, now stand as crumbling ruins, a silent witness to the power of nature.
Amidst the ruins, you will find countless hidden gems waiting to be discovered. From the ancient amphitheater that once hosted gladiator battles to the stunning House of the Faun, with its magnificent frescoes and intricate mosaics, the city of Pompeii is now a treasure trove of history and culture. Take in the eerie sense of stillness that pervades the ruins and enjoy the poignant and unforgettable experience that will stay with you long after you leave this ancient city behind.
Learn how to make Neapolitan pizza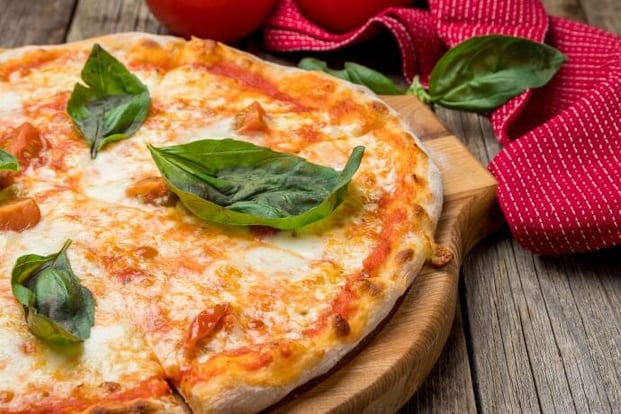 The southern region of Italy is renowned for its world-class culinary offerings, one of them being, of course, the delicious pizza! Naples is home to the original, the one and only Neapolitan pizza, a tasty, mouthwatering masterpiece that will make you forget about all other forms of pizza. But why stop at just eating this heavenly delight when you could learn to make it yourself? Think about it - you could impress your friends and family with your newfound culinary skills! Plus, making a Neapolitan pizza is just plain fun. There is something therapeutic about kneading the dough and tossing it in the air like a pro. Create your own culinary masterpiece and, who knows, you might just become the next pizza-making prodigy!
Pizza is far from being the only flavorful specialty in Naples that will leave your taste buds begging for more. The rich cultural heritage of the region is definitely reflected in its cuisine and food scene!
Naples is also known for its tasty and cheap eats, like the fried pizza, a savory, crispy concoction that's stuffed with cheese and tomato sauce, or the crochette di tagliolini / ordura di tagliolini, made with filled egg pasta nests that are breaded and fried. These treats will leave you feeling both satisfied and guilty at the same time! It is commonly called street food and is perfect for those who want to grab a delicious bite while still strolling through the streets, admiring the landmarks.
The truth is that there's also something magical about sitting at a crowded, noisy trattoria, surrounded by locals and tourists alike, and digging into a plate of spaghetti. And a glass of wine with your pizza or pasta is practically a requirement! If you're a foodie looking for an adventure, Naples is the place to be. Just be prepared to leave a few pounds heavier!
Admire the sweeping views of Amalfi coast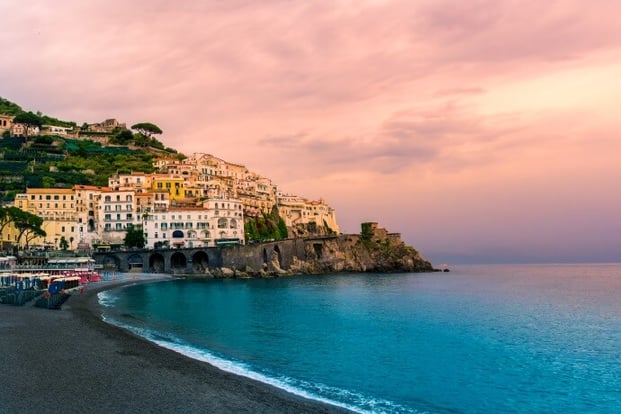 Turquoise waters, towering rugged cliffs plunging into the Tyrrhenian Sea, scenic and narrow cliffside roads, charming colorful towns that cling precariously to the mountainside, the scent of lemon trees and salty sea spray – that is what you will find when you get to the Amalfi Coast, a UNESCO World Heritage Site considered to be by many one of the most beautiful places in the world (and with good reason). The Amalfi Coast is a true sight to behold, with a breathtaking panorama that will leave you feeling both humbled and exhilarated. While travelling the roads, you will catch glimpses of hidden coves and secluded beaches. The water is crystal-clear and inviting, so taking a dip is the perfect way to cool off after a day of exploring. But be aware: It is highly recommended to visit this picturesque coast with a private driver, as the roads are quite narrow and mountainous, and there are many restrictions on circulation.
While exploring the Amalfi Coast, there are several attractive towns you can visit: Amalfi was once a powerful maritime republic, and is now an alluring coastal town with a stunning cathedral, winding streets, and a picturesque harbor; Positano is the epitome of Italian glamour, with its pastel-colored buildings, luxury boutiques, and trendy restaurants, all perched on a hillside overlooking the sea; Ravello, nestled in the hills above the Amalfi Coast, is a peaceful retreat known for its beautiful gardens, stunning villas, and breathtaking views of the coastline. Praiano, on the other hand, is a quieter, more laid-back town that offers a taste of traditional Italian life, with its narrow streets, local shops, and family-run restaurants.
One thing is certain: the scenery is like a painting that came to life!
Taste limoncello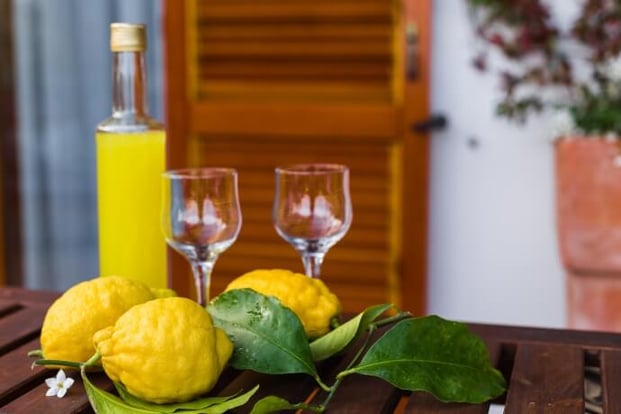 When life gives you lemons, make limoncello – that is the motto of the South Italians, and, believe us, they know how to do it right. Limoncello is a lemon-flavored liqueur that is originally from the Sorrentine Peninsula in southern Italy, particularly the Amalfi Coast and the island of Capri. There is nothing quite like sitting in a sun-drenched piazza, sipping on a chilled glass of limoncello, watching the world go by while enjoying the tangy, citrusy flavor.
Limoncello is a way of life in the South, a symbol of hospitality and generosity. Almost every household has a bottle of homemade limoncello stashed away, ready to be shared with guests at a moment's notice. Crafted from the zest of the finest lemons, Limoncello is a refreshing and invigorating drink that is beloved by locals and visitors alike. It's a perfect way to cap off a delicious meal, or to enjoy as a midday treat on a hot summer's day.
Find all about mozzarella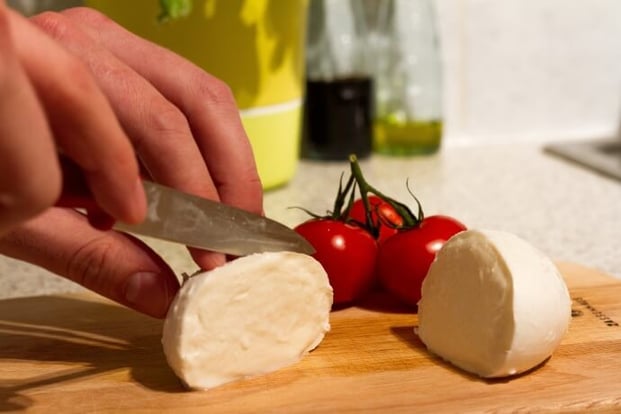 Mozzarella is a symbol of the South's way of life - simple, honest, and full of heart. This soft and creamy cheese, renowned for its distinct taste and texture, has been a beloved delicacy of the Italian people for generations. The smell of fresh mozzarella will call to you like a siren song! Made from the freshest milk sourced from local farms and crafted using traditional methods passed down through centuries, mozzarella cheese is a testament to the art of cheese-making. The skilled artisans who create this delicacy take great pride in their craft, carefully molding each piece by hand to ensure that it meets the highest standards of quality and flavor. From the moment it is crafted to the moment it is savored, this cheese tells a story of the land and the people who call it home.
In Salerno, for example, you can visit a cheese farm or factory and learn everything there is to know about the processing of the mozzarella. You can have a tasting of this one-of-a-kind product as well, while getting to know the place where the magic happens.
Whether enjoyed on its own or as part of a sumptuous dish, mozzarella cheese is a true masterpiece of Italian cuisine. Its delicate flavor and velvety texture are sure to delight the senses and transport the palate to the sun-kissed hills of South Italy.
Explore Matera's sassi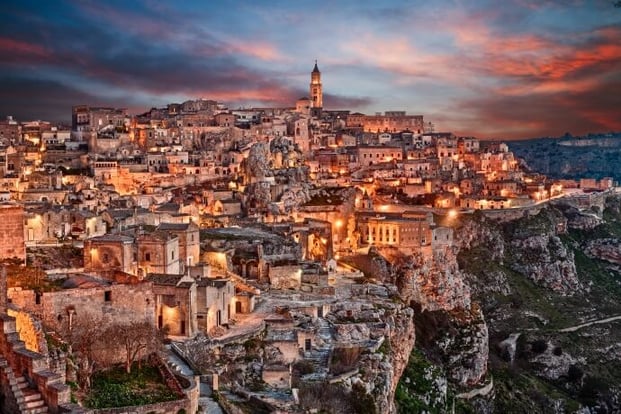 Matera, known for its unique cave dwellings and ancient architecture, is a city carved into the cliffs, where houses, churches, and even entire neighborhoods are made of stone. For centuries, people lived in these caves, adapting to their surroundings and creating a different way of life. In the past, Matera became known as the "shame of Italy" and the families living in the caves were often large and poor. In fact, Matera was plagued by widespread poverty. Today, the sassi are a UNESCO World Heritage site, recognized for their cultural and historical significance. Visiting this astonishing place is like stepping back in time, to a world where people lived in harmony with nature, using what was around them to create something beautiful.
By walking through the sassi (Sassi di Matera is the historic center and sassi are the stone houses), you will feel like you are living an authentic fairy tale. The buildings loom over you, casting shadows on the stone winding pathways, and you can almost hear the echoes of generations past. Matera and its sassi offer a mystical ambiance that beckons exploration. As a compact town, discovering it on foot is effortless. Ascending each twisting alleyway and scaling every steep staircase rewards you with breathtaking views.
Today, this unique city is a living, breathing community, with shops and restaurants nestled among the ancient stones. Besides the cute stone houses, there are lovely churches to visit, fantastic views to behold and a whole new and unique atmosphere to take in!
Relax by the sea in Polignano a Mare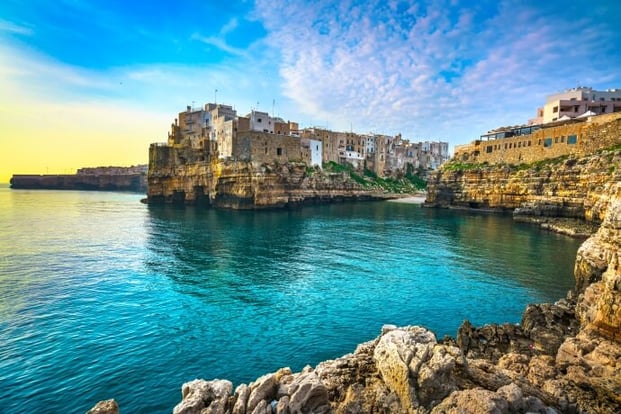 Polignano a Mare is known as the jewel of the Adriatic and rightly so! This town perched on a cliff overlooks the sparkling sea, which is a true tapestry of blues and greens that's both soothing and invigorating. The whitewashed houses, the rocky shoreline and the twisting streets that lead to secret coves and hidden gems give it an even more charming, summery vibe. While strolling through the sun-kissed streets, you will find street musicians playing traditional tunes, artisans selling handcrafted wares, and restaurants serving up some of the freshest seafood you've ever tasted.
If what you really like is to stretch your towel in the sand and soak up the warm sun, then you are in luck – the beaches are little pockets of paradise hidden among the rocks, where you can swim, sunbathe, and forget about the outside world for a while.
Be sure to also check out the historic old town, which is filled with picturesque alleys and whitewashed buildings. The town's famous beach, Lama Monachile, is a must-see. There are also several stunning caves and grottos to explore, including the Grotta Palazzese, which is situated on the cliffs above the sea. After a day of exploring everything that Polignano a Mare has to offer, there is nothing like relaxing by sea. Picture yourself lying on a sun lounger with your toes buried in the soft sand, feeling the gentle sea breeze on your skin and listening to the soothing sound of the waves lapping against the shore. Sounds like heaven to us!
Get to know Baroque Lecce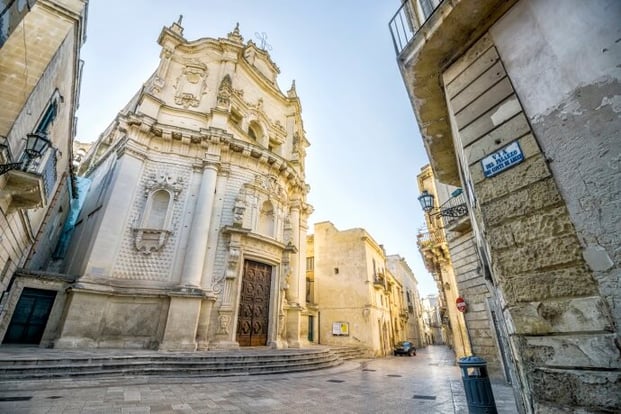 Imagine a place where every street, every square, every building is a work of art - a masterpiece of stone. Lecce has a lovely historic center ready to be explored! You will see ornate buildings, with curving lines and intricate details, museums filled with ancient artifacts, grand palaces, innumerable churches with breathtaking frescoes and sculptures, and piazzas where locals gather to chat and people-watch.
Lecce is a city crafted from stone that shimmers with a stunning blend of golden and cream hues when bathed in the radiance of sunlight. In fact, the historic center of Lecce is considered to be a true open-air museum, given that any turn reveals a new facet of its grace and original elegance. The captivating streets, sinuous alleys, and hidden courtyards teem with high-end boutiques and antique shops, offering a delightful array of treasures to explore.
But the real star of the show is definitely the architecture. The Baroque style is everywhere in Lecce! The buildings seem to dance and sway, like they're alive and breathing, and the effect is nothing short of magical – it is easy to understand why Lecce is known as the Capital of Baroque, or even the Florence of the Baroque.
Discover the Trulli houses in Alberobello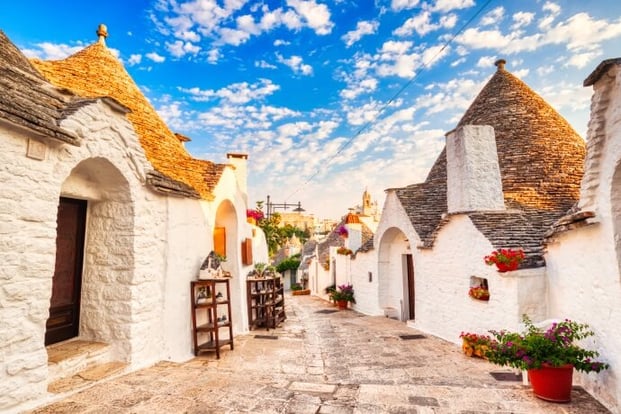 In Alberobello, there is a wonder of architecture that has captured the hearts and imaginations of visitors from around the world – the whitewashed little houses with cone-shaped roofs seem straight out of a storybook. Strolling through these one-of-a-kind buildings will make you feel like you're living in a whimsical world. They actually look like they were made for elves and fairies! These homes are like nothing you've ever seen before. Crafted from local limestone and built without the use of mortar or cement, using a technique known as "dry stone" construction, each Trullo is a unique work of art, with intricate patterns and designs that are both mesmerizing and awe-inspiring.
The Trulli houses were originally built in the 14th century as temporary agricultural dwellings, but over time they evolved into permanent homes and into a symbol of the region's cultural identity. The roofs of these houses are often adorned with decorative symbols and motifs, some of which are thought to have religious or mystical significance. One of the most remarkable features of the Trulli houses is their ability to stay cool in the hot summer months and warm in the winter, thanks to their thick walls and unique roofing design. The interiors of these houses are often cozy and compact, with low ceilings and small windows that help to keep the interiors cool and dark. Today, the Trulli houses of Alberobello are a UNESCO World Heritage site and a major tourist attraction! Once you've been bewitched by their charm and beauty, you may never want to leave this fairy tale world.
Stay in a Southern masseria and indulge in the local agricultural production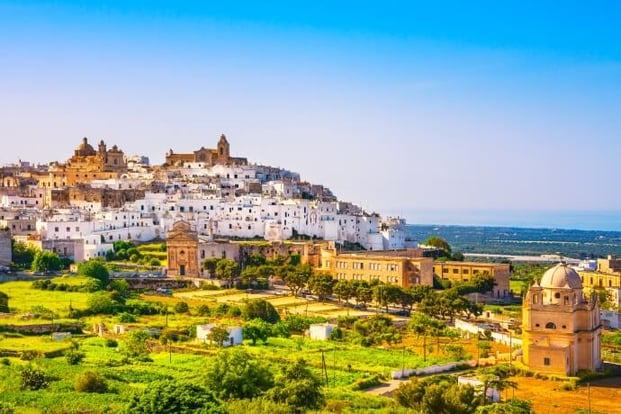 Imagine waking up in the morning to the gentle sounds of the countryside, with the sun shining down on you and the scent of freshly-baked bread wafting through the air. Picture this: you step outside the door and find yourself surrounded by fields of olive trees, vineyards, and vegetable gardens. The air is alive with the chirping of birds, the warm sun is shining through the tree branches, and the peace and quiet are almost tangible. Sounds like paradise, right? Staying in a masseria is the perfect way to have a real sense of the rural Southern Italy, and (gladly) it also means that you will have the opportunity to indulge in the local agricultural production, so you can have the real gastronomic experience! In a masseria, you will be treated to fresh, local ingredients that are simply bursting with flavor. From hand-picked olives to sun-ripened tomatoes and homemade cheeses, every bite is a taste of the Italian countryside.
Staying in a masseria also means supporting local farmers and communities, and that's something that should be celebrated. By choosing to stay in a masseria, you're helping to preserve traditional farming practices and promote sustainable agriculture!
Indulge in the flavorful food and soak up the idyllic setting! There is nothing quite like it.
---