Fasten your virtual seatbelts and prepare for a journey through memories and landscapes! As we revisit the top 10 reader-favourite articles from our blog, we are about to embark on an exciting digital expedition. We'll navigate the vibrant corners of the Iberian Peninsula and even Italy, where the echoes of history permeate every sun-baked stone.
Buckle up, dear wanderers, for the "Top 10 Favourite Articles" ride brimming with stories that remind us why travel ignites the spark in our souls!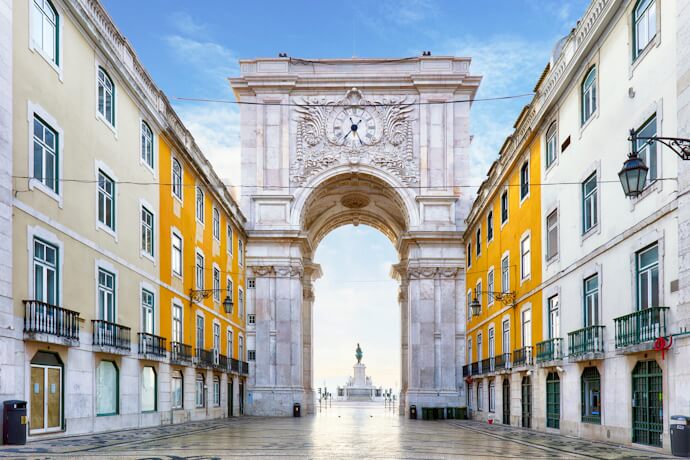 We can see why this post is one of our reader's favourites! It is a guide to the best things to do in Lisbon, the capital city of Portugal, and a gateway to a country with marvels to unravel. This post suggests 15 activities that will make your visit to Lisbon unforgettable. Renowned for its heritage, the city of seven hills is an enchanting blend of quaint, medieval neighbourhoods such as Alfama, Graça, and Mouraria, with a stirring narrative echoing from every corner. You can marvel at the panoramic vistas of the city from various miradouros (viewpoints), offering a serene retreat to feast your eyes on the city's skyline, and stroll through the narrow, winding streets of Lisbon's oldest neighbourhoods. You will encounter the remnants of Moorish influence, and find medieval buildings, colourful houses and fado music. You can meander along the banks of the Tagus River, while soaking up the sun, and admire the city's grand architecture; or savour the quintessential bica (cup of coffee) and savour the world-renowned Pastel de Belém, a delightful Portuguese tart, in one of the city's historic cafés. To really get to know the essence of this outstanding city, you can also explore local markets filled with vibrant produce, eclectic wares, and unique culinary delights, and find tranquillity amidst the city's green spaces, offering scenic views. Enjoy the splendour of Lisbon's traditional boutiques in Chiado, Bairro Alto and Principe Real, where you can take home a piece of the city, and indulge in authentic Portuguese gastronomy in the city's famed eateries. As night falls, immerse yourself in Lisbon's pulsating nightlife, where you can enjoy a sip of Ginjinha, a popular sweet liquor. Take a slow, soothing ride on a cacilheiro across the Tagus River and marvel at the city's breathtaking skyline bathed in sunset hues. These are just some of the reasons why Lisbon is a fascinating city that will captivate you with its beauty and diversity!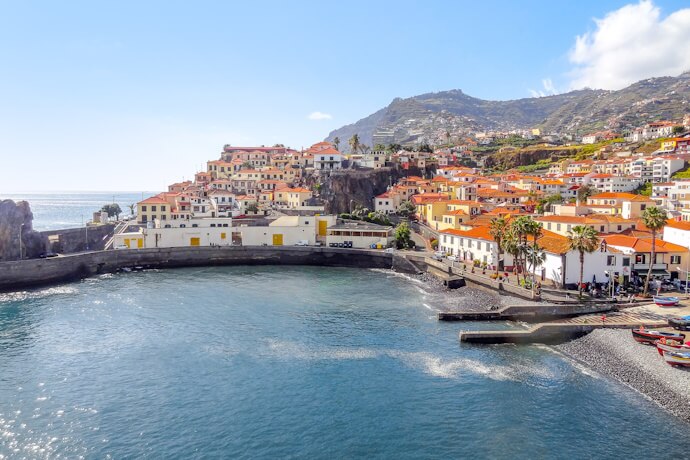 The Portuguese Island of Madeira is a real sight for sore eyes! This blog post is indeed about the Madeira Island, which is known for its mild climate all year round, flora diversity, unique Levada trails, and being the land of Ronaldo (we hear you, football fans!). A luminous gem set within the Atlantic, Madeira Island brims with interesting attractions year-round. Replete with vibrant flora and jaw-dropping landscapes, it lures globetrotters into a cascade of unforgettable experiences. Embrace the thrill of a ride in Funchal's local Cable Car to the Monte Palace Tropical Garden, a paradise blooming with exotic species. Add a zest of adventure with a downhill toboggan journey in traditional wicker baskets from Monte to downtown Funchal, and unearth hidden gems along the Levada Trails, once irrigation channels now offering scenic hiking routes. The local gastronomy is another highlight, where you will savour Atlantic's bounty like lapas and cracas, and savoury espetadas. The Mercado dos Lavradores in Funchal lures you in with its exotic fruits while the vibrant, iconic houses of Santana add colour to your memories. Rise above the clouds at Pico do Arieiro, enjoying awe-inspiring panoramas without the exertion of a climb, and immerse in the volcanic natural pools of Porto Moniz, before exploring the nun's secluded retreat in the chestnut-rich valley of Curral das Freiras. Câmara de Lobos, Madeira's first inhabited village, enchants with its tranquillity and stunning sunsets, as Poncha, the island's traditional sugarcane liquor, awakens your palate. From peaks to ocean, cuisine to culture, every moment on Madeira Island promises a memorable trip. Get to know the best 15 things to do in Madeira and fall in love with the island life!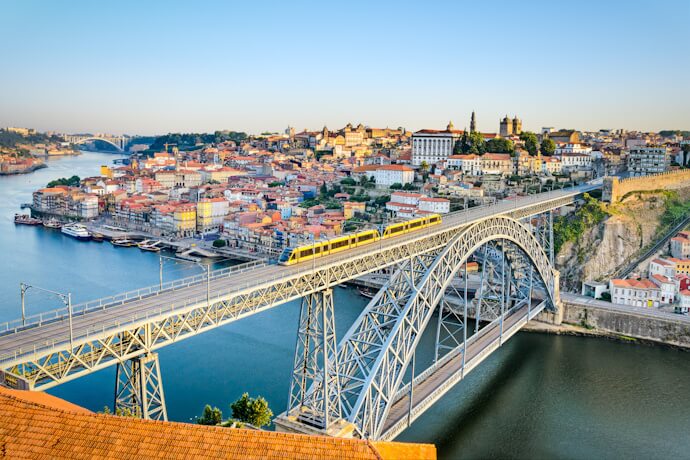 In this interesting article, you will be able to discover the charm of Portugal's second largest city, Porto, located along the enchanting Douro River Bay. Its historical allure radiates through landmarks like the iconic Dom Luís I Bridge, connecting Porto to Vila Nova de Gaia, each end revealing panoramic vistas of the river and cityscape. Absorb the vibrancy of the World Heritage Ribeira neighbourhood, a confluence of old and new, where colourful buildings, glamorous restaurants, and remnants of the 14th-century city walls line the riverside promenade. Ascend the 225 steps of the Clérigos Tower for breath-taking panoramas of the city and immerse yourself in literature at the architecturally enchanting Livraria Lello, one of the world's most beautiful bookstores. You can also sample the culinary delights of Porto by tasting the legendary Francesinha sandwich, a calorific blend of steak, sausages, cheese and a secret beer-based sauce, and, for wine enthusiasts, a visit to the city's famous Port Wine cellars, replete with tasting sessions, is a must. When the city's bustle becomes too much, retreat to the pristine beaches at Foz or Matosinhos, where an array of seafood delicacies awaits. If music strikes a chord in your heart, catch a concert at the unique Casa da Música, or reconnect with nature in the city's expansive Parque da Cidade. These are just a few of the many amazing experiences you can have in Porto. Explore our top 15 and get ready to have your heart stolen by Porto!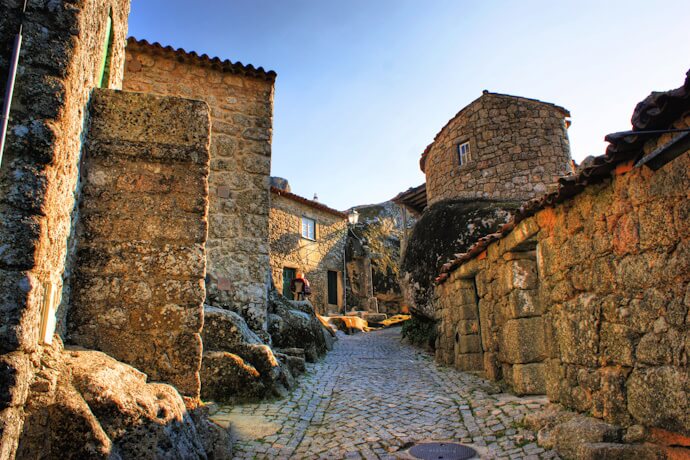 Discover the palpable déjà-vu of Portugal and Spain, lands where centuries-old castles and towns take you back to the pages of your favourite history book or a scene from an iconic movie. Step foot in these lands, imbued with a rich tapestry of cultural and cinematic history, and feel your senses ignite. Journey to the Portuguese village of Monsanto, whose name – meaning Holy Mountain – whispers of its majestic aura. Marvel at its remarkable prehistoric rock formations, tranquil medieval centre, and inspiring view that once served as the Templars' vantage point. Venture into Spain's remarkable Cáceres, a diverse testament to Roman, Muslim, Jewish, and Christian cultures. UNESCO recognized it as a World Heritage Site! Just an hour's drive away lies the equally intriguing Gothic and Moorish town of Plasencia. Delight in Trujillo, home to Conquistadores like Pizarro and Orellana, where medieval churches coalesce with Renaissance castles, all centred around the enchanting Plaza Mayor. Immerse yourself in Seville's multicultural vibrancy, where the historic Real Alcázar and the Roman ruins of Italica come alive. Experience the unique charm of the historic Andalusian town of Osuna as well. This UNESCO Historic-Artistic Site enchants visitors with its whitewashed houses and striking bullring, while serving some of the best tapas in the region. Venture to Euskadi or the Basque Country, where the rugged coastline and verdant landscapes captured the imagination of Game of Thrones producers. The region offers a blend of scenic beauty and rich culture with cities like San Sebastian and Bilbao. Witness Girona's architectural splendour, a melting pot of Roman, Arab, Jewish, and Christian influences. These are just a few of the picturesque cities scattered through Portugal and Spain with a medieval aura! Join us on this odyssey through the heart of the Iberian Peninsula, and step into these well-loved locations, while crafting your own unforgettable narrative.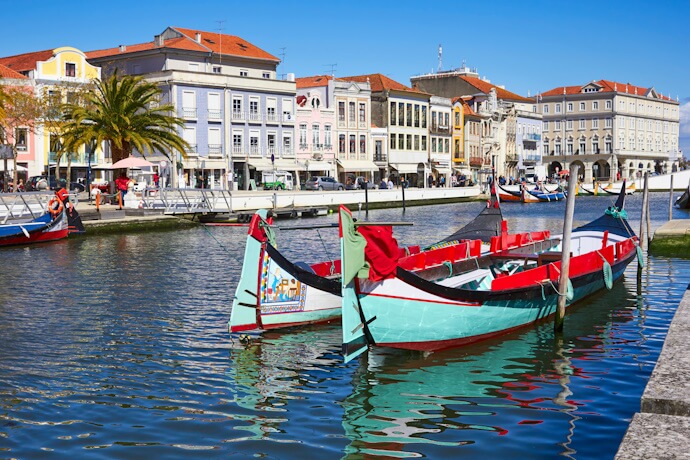 Embarking on life's adventures post 50? We've curated a list of top Portuguese destinations that blend picturesque landscapes with abundant historical and cultural offerings! Visit Pinhão, the heart of the Douro Valley, to admire the beautifully tiled 19th-century train station and sample renowned wines from the local vineyards. Get to know Guimarães, Portugal's birthplace, wandering through narrow streets and discovering architectural relics of Portuguese history, and cruise the canals of Aveiro, known as Portugal's Venice, while delighting in the colourful houses and delicious regional sweets. Take a step back in time to the city of academic traditions in Coimbra and marvel at the oldest university tradition in Portugal. Experience the spiritual strength of Fátima, Portugal's holy city, with its grandeur sanctuary, a hotspot for Christian pilgrims worldwide, and feel the charm of the medieval village of Óbidos, where you can take leisurely walks within the city walls, and indulge in the country's second most popular drink, ginjinha. Immerse yourself in the fairytale-like natural backdrop of Sintra, exploring its historic centre, majestic palaces, and savouring traditional sweets, and discover Cascais, a seaside town of grand vistas, stunning coves, and aristocratic charm. As you traverse from North to South, Portugal invites you to step back in time, savour the tranquil life, and feast on culinary delights. Come with us on this journey through the best places to visit in Portugal after 50!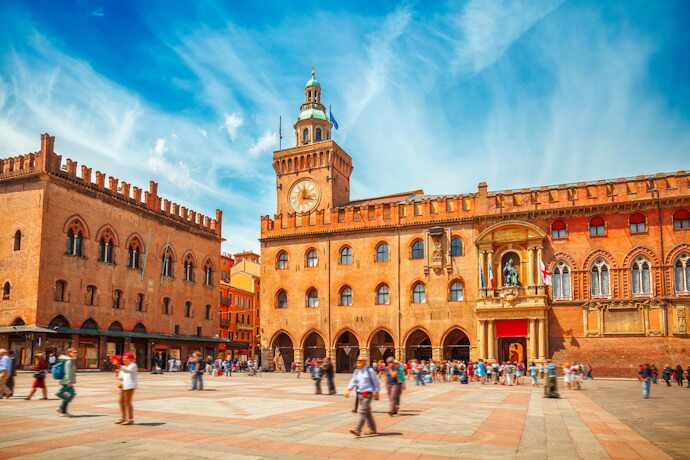 In this article, you will venture beyond Europe's conventional capitals and discover 10 outlying cities, each resonating with authenticity and cultural richness. Steeped in history, these cities offer distinctive, less-trodden paths to explore, free from metropolitan clamour. From Portugal's ancient Évora, where every stone narrates a story, to the charming allure of Andalusia's Granada, the trip will be worth it. Delight in Granada's harmonious blend of medieval aura and cosmopolitan vibrancy or stroll in the heart of Northern Italy, Bologna, indulging in its cultural heritage and epicurean delights. Unfold Turin's architectural marvels in Italy and relish its vibrant nightlife. Be ready to fall in love with Salamanca, in Spain, where the aura of the oldest university in the country merges with the city's commercial bustle. Meander through Braga, Portugal's religious capital, termed as the "Portuguese Rome" due to its ancient architectural marvels. On the itinerary is also Coimbra, pulsating with academic traditions and historical heritage. These are some of the 10 European cities we present to you, laden with historical monuments, divine cuisine, and a colourfully vibrant culture!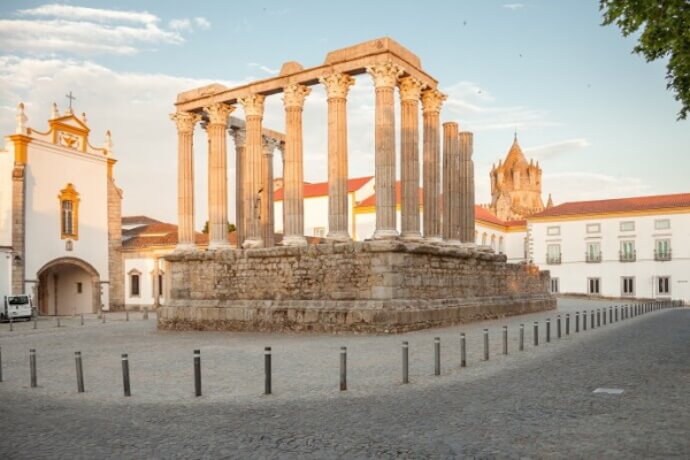 Time to discover the delightful charm of Évora, Portugal, the future European Capital of Culture 2027! Located in the Alentejo region, Évora is a treasure trove of history where time seems to slow, providing visitors with an immersive and enriching cultural experience. Navigate through centuries as you wander the labyrinth of its streets, each monument a testament to a different era. The European Capital of Culture is a European Union initiative to promote cultural exchanges and awareness among its citizens. Portugal is no stranger to this honour, with Lisbon, Porto, and Guimarães previously bearing the title. In 2027, the spotlight will be on Évora, celebrating its rich and diverse history. Visiting Évora is like stepping into a living Portuguese art history book. Its rich historical significance has led to its designation as a UNESCO World Heritage Site. Whether you arrive by car, train, or bus, the best way to explore Évora is by foot, following cobbled paths to unveil its historical marvels and enjoy the friendly hospitality of its people. Begin your journey at Giraldo Square, a social hub brimming with cafes and shops, and home to the Santo Antão Church and a marble fountain symbolizing the eight streets converging on the square. Stroll to nearby attractions such as the Roman baths, medieval walls, and the eerie Bones Chapel. As we anticipate its role as the European Capital of Culture in 2027, there's no need to wait—Évora opens its arms to you now, ready to present Portugal's life and traditions in all their splendor. This article invites you to become enchanted by Évora!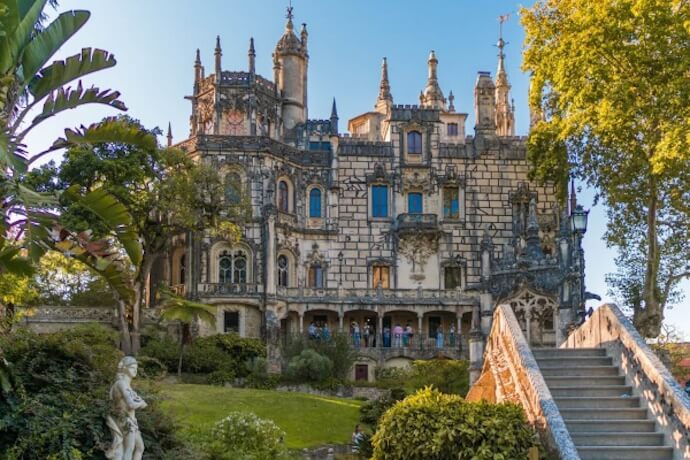 Presenting a list of destinations that are bound to evoke sentiments of romance, Portugal opens its heart for all who wish to be swayed by its charisma. From whimsical fairy-tale castles to serene beaches and lush vineyards, this European gem offers a spectacular array of settings that can beautifully colour your love story. Lose yourselves in the enchantment of Buçaco, graced by a neo-Manueline palace, verdant woods, and a rich wine cellar, or relive the tragic love story of D. Pedro and D. Inês de Castro in the dreamy gardens of Coimbra. Let the untouched beauty of Gerês National Park captivate your heart with its charming stone villages, pristine lakes, and idyllic landscapes, and experience the tranquil charm of Douro Valley, a gastronome's paradise with tempting wines and luscious vineyard landscapes. Traverse the vast plains of Alentejo, adorned with historical monuments, olive groves, and starlit skies, and bask in the untouched beauty of Ria Formosa, known for its secluded beaches and colourful sunsets. Lose track of time on São Miguel in the Azores, where the evergreen landscapes, thermal springs, and volcanic lagoons are waiting to welcome you. A journey across Portugal is a love letter to the romantic soul, inviting you to create a timeless bond with your loved one amidst its captivating tales. Discover the 10 stunning locations in Portugal for the romantic in you!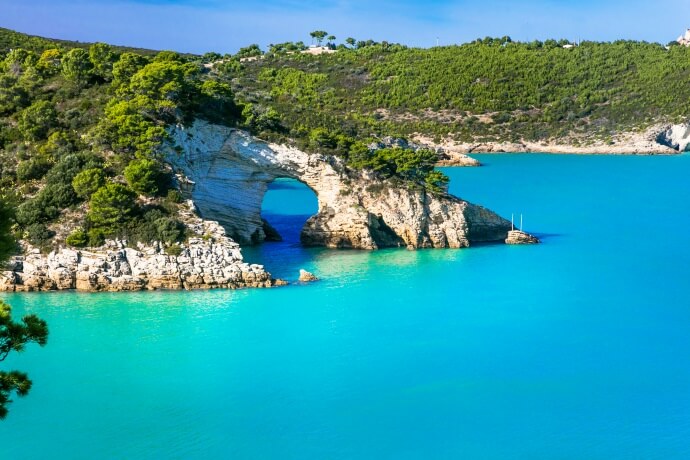 On this blog post, we have set out to discover the enchanting allure of Italy's Puglia and Basilicata regions. Nestled in the southern part of the country, Puglia's pristine beaches, charming whitewashed towns, and iconic trulli houses create a picturesque landscape that's straight out of a postcard. From the historic towns of Alberobello and Ostuni, where traditional architecture and narrow streets beckon travelers to wander to the rugged beauty of the Sassi di Matera, in Basilicata Region, an ancient troglodyte settlement, showcases a fascinating blend of history and architecture. With its dramatic landscapes, sumptuous cuisine, and rich cultural heritage, this article takes you on an unforgettable journey off the beaten path in Italy.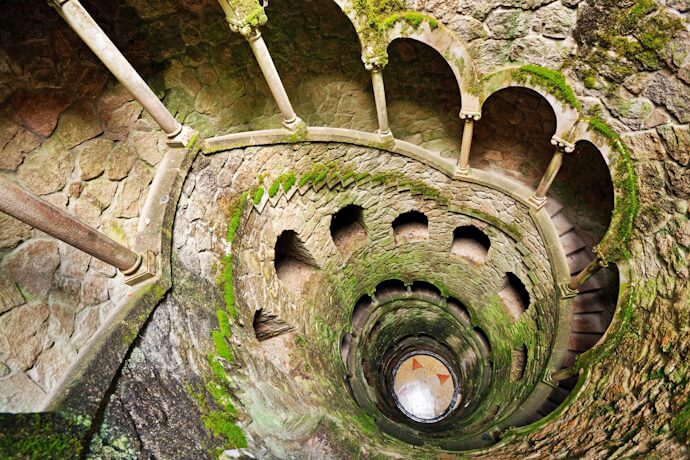 This interesting and amusing article is perfect for the most curious ones. Home to the oldest borders in Europe, Portugal stands as a testament to the preservation of rich cultural heritage and timeless traditions. Its grandeur goes beyond the famed cities of Lisbon and Porto, revealing a fascinating world of natural and architectural wonders. From housing the world's oldest operational bookstore, Bertrand, in Lisbon, to the thrill of the longest pedestrian suspended bridge in Arouca, Portugal never ceases to surprise. Did you know that Portugal also flaunts its mark in sports history with the largest wave ever surfed, setting the stage for adrenaline-fueled adventures in Nazaré? A paradise for nature lovers, Portugal is also the world's leading cork producer, nurturing the largest cork forest on the planet. Boasting 17 UNESCO World Heritage Sites, including one of the oldest universities in the world, the University of Coimbra, Portugal combines education, history, and natural beauty, offering a cornucopia of wonders for every visitor. This seemingly small Iberian nation surely packs a significant punch in the global arena! Get to know 10 fun facts about Portugal that will make your mind blow!
---