Portugal is considered a small country, but in truth there is a lot to learn and discover about this great Iberian nation. Once the greatest power in continental Europe, Portugal today enchants anyone who is lucky enough to visit it. From history and culture to architectural heritage and tradition, Portugal has much more to offer besides the two main tourist attractions of Lisbon and Porto. Here are 10 fun facts about Portugal that will make your mind blow!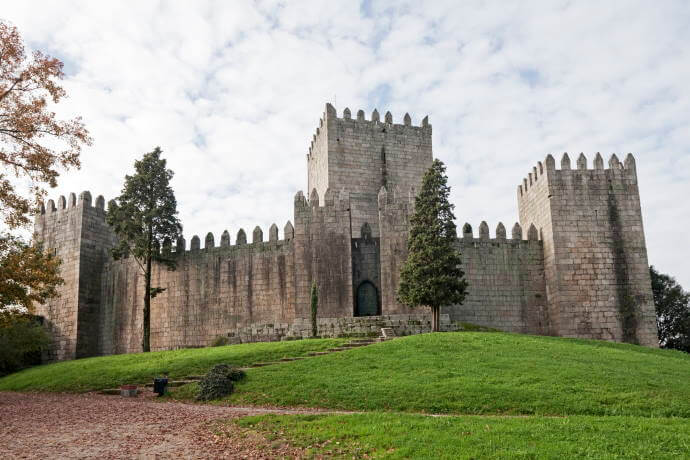 Portugal is one of the oldest nations in Europe - in 1139, during the Christian Reconquest, the Kingdom of Portugal was founded. However, it was in 1143 that Portugal was officially considered a country. That year, the first king of Portugal, Afonso I Henriques, came to power. In fact, Portuguese borders have remained practically intact since 1297, making Portugal the European country with the oldest borders.
2. Portugal is the world's largest cork producer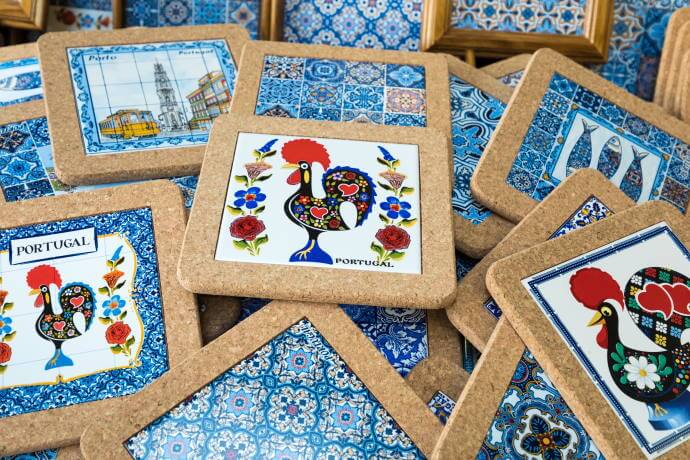 Yes, it is true. More than half of the world's cork comes from Portugal – the country produces about 60% of cork exports. This is because Portugal has the largest cork forest in the world, as the country provides the perfect conditions for these trees to thrive. Especially in the Alentejo region, the cork oak is very common and is part of the beautiful landscape. Cork is therefore one of the most characteristic natural products of Portugal. Every nine years, the cork is removed from the trunk of the tree without damaging it. It is currently illegal to harvest cork oaks without government permission. Fun fact: even NASA uses Portuguese cork in its space vehicles!
3. Portugal has the world's longest pedestrian suspended bridge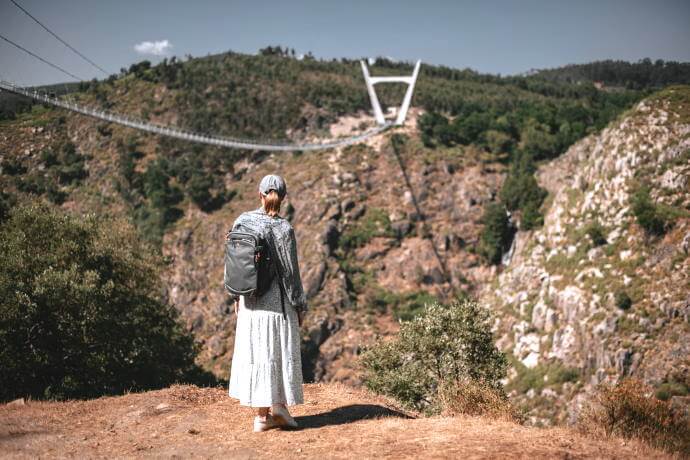 In Arouca, in the district of Aveiro, you can find the longest pedestrian suspended bridge in the world! It is called "516 Arouca" and, as the name reveals, it is 516 meters long. Suspended in the air, as if it were magic, this bridge is located 175 meters above the Paiva River, in the Arouca Geopark, which is UNESCO territory. The bridge is made of railings and steel cables and is 1.20 meters wide. The scenery is absolutely wonderful and the experience, although it can be terrifying for some, is unique! Would you dare to cross the longest suspension bridge in the world?
4. The biggest wave ever surfed was in Portugal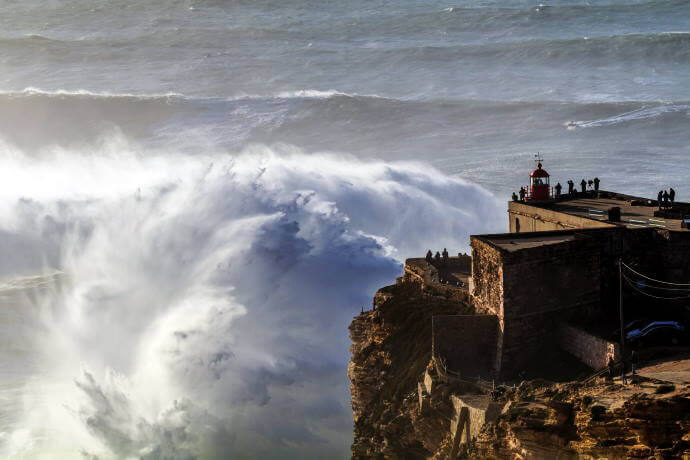 In 2017, Rodrigo 'Koxa' Augusto do Espírito Santo broke the world record for the biggest wave ever surfed in Nazaré, Portugal. He broke that record at Praia do Norte, where he surfed an 80 feet (24.4 m) wave. Before Koxa, Garrett McNamara was the holder of this title and he also broke the record in Praia do Norte, Nazaré (where he surfed 78 feet high wave). The truth is that Portugal is a very desirable country for surfers. It has perfect waves for the sport, and surfing is practiced all year round in Portugal. Although Nazaré is the place chosen by many surfers, spots like Ericeira or Peniche are also famous. And the good news is that there are plenty of surf camps all along the Portuguese coast. If you are a surfer or a fan of this sport, you should know that Portugal offers every kind of wave imaginable!
5. The oldest bookstore of the world is in Lisbon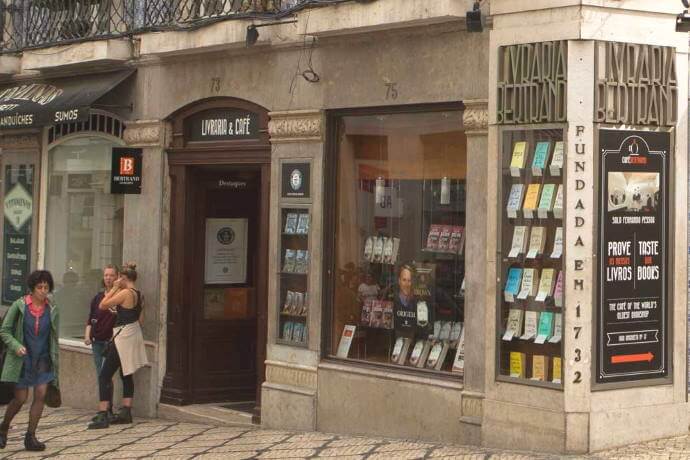 The Bertrand bookstore, in Chiado, Lisbon, was recognized in 2011 by Guinness as the oldest bookstore in the world still in operation! This six-room bookshop (the seventh is a café) has been selling books since 1732 and is considered one of the most emblematic Portuguese bookstores. The bookstore is a national treasure and was a meeting point for famous Portuguese writers such as Eça de Queiroz and Almada Negreiros. Today it is a must-see for locals and tourists! With the earthquake of 1755 in Lisbon, the bookstore was destroyed and it was moved to near the Capela da Nossa Senhora das Necessidades. However, in 1773 it returned to its original location where it remains until today.
6. Portugal is a world leader when it comes to renewable energy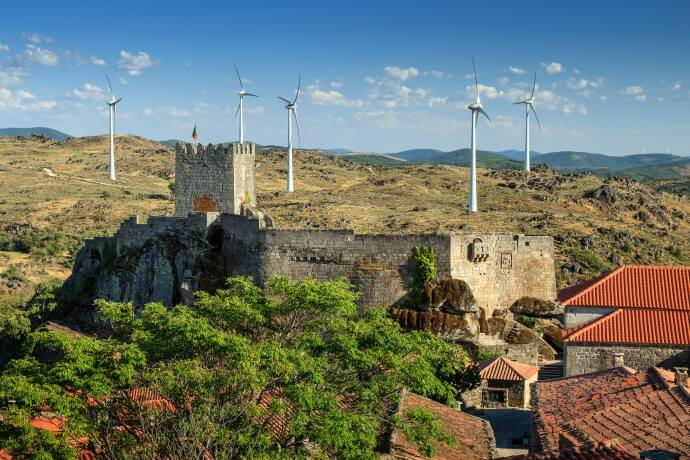 In the last few years, Portugal has invested heavily in renewable energy. In fact, Portugal used wind, solar and hydro energy for 107 hours (4 consecutive days) in 2016. That year, electricity generation from renewable sources in Portugal accounted for 64% of electricity consumption. The truth is that Portugal is one of the countries in the world that uses the most renewable energy! In 2020, it has been announced that Portugal is fifth in the world in terms of the inclusion of renewable energies in electricity generation.
7. Portugal has its own musical genre (and it is an Intangible Cultural Heritage)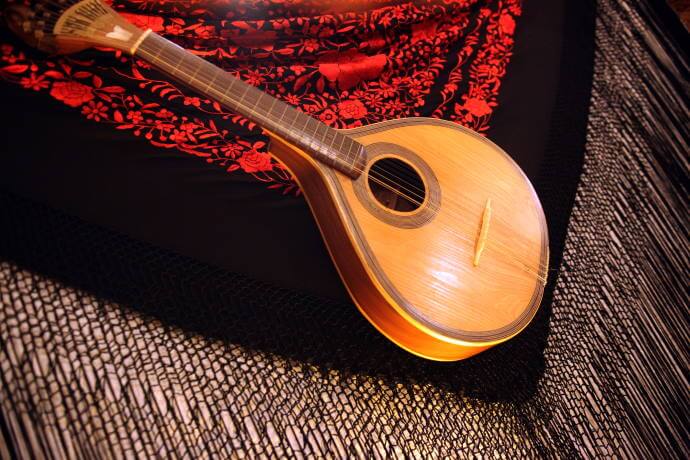 The word "fado" comes from the Latin word "fatum", which means "destiny". But for the Portuguese it means a lot more than that! Fado is a traditional Portuguese musical genre known for portraying the Portuguese soul. It is undoubtedly a national treasure and a cultural icon. Usually slow and melancholic, this form of music carries a lot of feelings. Love, disgust, nostalgia, saudade (yearning) and fatality are usually the themes that fado gives voice to, but there are also livelier fados that talk about social or festive subjects. Fado began to be sung in sailors bars and in less salubrious parts of town. Today, fado is considered a Cultural and Intangible Heritage of Humanity by UNESCO! Generally, this form of song is sung by one person (called a fadista), accompanied by a classical guitar and a Portuguese guitar, in an intimate atmosphere. Amália Rodrigues was the most emblematic fado singer – she was actually known (and still is) as the "Queen of Fado".
8. The Portuguese language is one of the most spoken languages in the world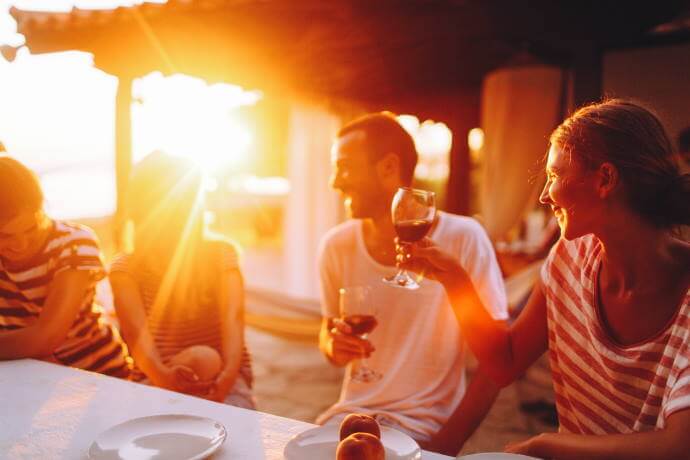 Did you know that Portuguese is the official language of nine countries? It is the sixth most spoken language in the world! Portuguese is the official language of Portugal, Brazil, Cape Verde, Angola, Guinea-Bissau, Mozambique, São Tomé and Príncipe, Equatorial Guinea and East Timor. However, the language is also widely spoken in Goa, India, and Macau, on the southern coast of China. It is estimated that there are more than 250 million people who speak Portuguese as their native language!
9. Portugal is home to 17 UNESCO World Heritage Sites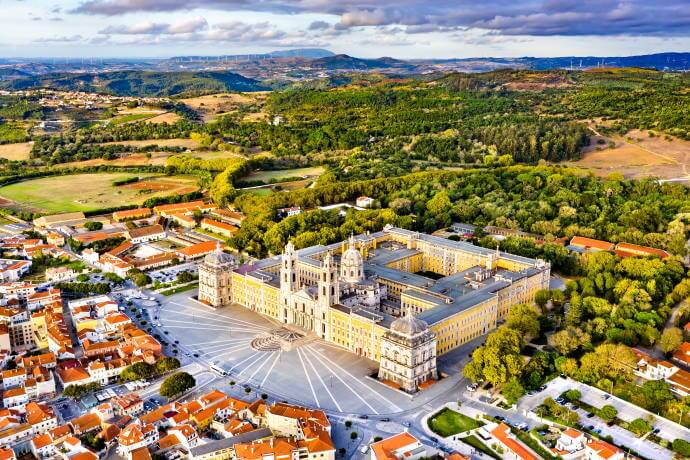 In Portugal, you can find 17 UNESCO World Heritage Sites, 16 cultural and one natural. The Alto Douro Wine region, the cultural landscape of Sintra, the historic centers of Évora and Guimarães, the royal building of Mafra, the Jerónimos Monastery and Tower of Belém in Lisbon are some of the beautiful sites that deserve this title. As you can see, there is plenty to explore in this small but rich country!
10. One of the oldest universities in the world is in Portugal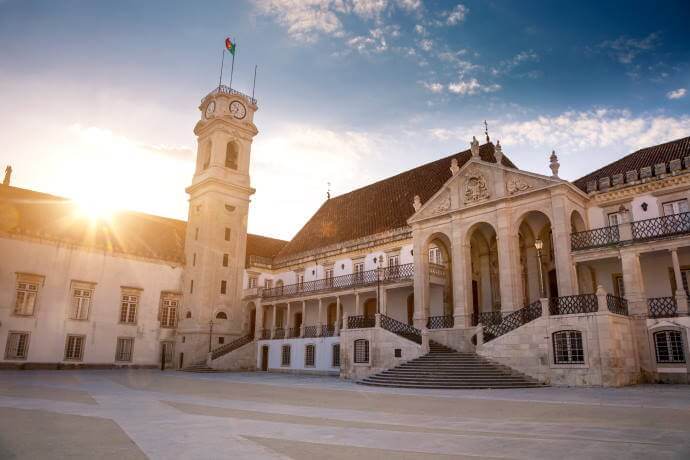 Speaking of UNESCO World Heritage Sites, Portugal has one of the oldest universities in the world and it was designated a world heritage site by UNESCO. The University of Coimbra is one of the largest and the oldest university in Portugal. This public institution was founded in 1290 and has 731 years of activity. Until the beginning of the 20th century, it was the first and only Portuguese-speaking university. Currently, the institution includes three centres and eight faculties, and has more than 22 000 students. There is also a botanical garden and the University Stadium of Coimbra. Since the university is spread throughout the city, Coimbra is now known as the University City. Definitely worth a visit!
---
We are a local tour operator specialized in custom Self-Guided Tours in Portugal, Spain & Italy

Our local team will craft a tailor-made trip plan with an itinerary and a selection of hotels, activities and transportation based on your interests and budget. We offer a turnkey package and take care of all the logistics. While you are travelling, our local team is available by phone 24/7, so that we make sure you have a hassle-free vacation.

We also want to guarantee you have all you need when you are on tour. You will get a personalized roadbook with your day-to-day planning designed especially for you and an exclusive guidebook written by our team on Portugal with additional information. To ease the driving, you will receive a pre-programmed GPS with preloaded coordinates for all of the above.

We know sometimes life gets in the way, so all our tours are fully-refundable until 5 working days prior to your arrival – money back guarantee, no questions asked.

After we receive your enquiry, we will send you a free proposal, that can be changed as many times as necessary until meeting your expectations. Start planning your trip today!