With the reputation and fame that Spain has across the world as a top tourist destination, it is hard to think of unique things to Spain that may be unknown to the majority of holiday-makers. However, the truth is that there are certain facts about Spain that you only find out either by researching a lot or by going there. Some are less obvious than others, and sometimes you need to go deep into the Spanish culture and history to find out about them.
We thought it would be useful to have a list at hand of 10 fun facts to know about Spain before you travel to the country, so that you can make a splash at a family dinner or a gathering of friends. Here are some curiosities that may be new to you and that can provide 10 more reasons to visit Spain!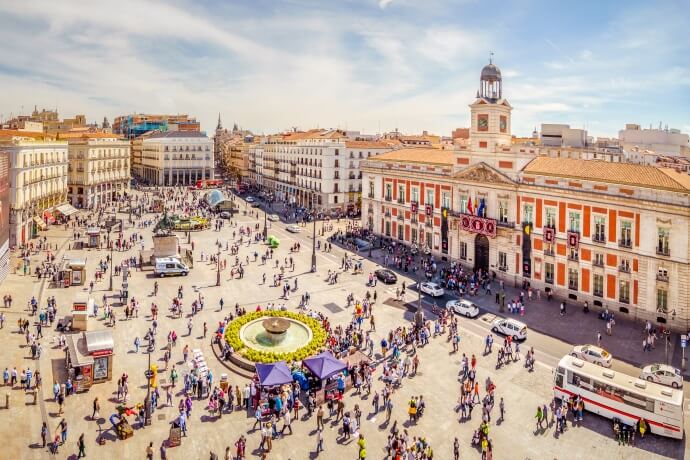 Did you know? Even though this was not always the case, Spain is nowadays a constitutional, democratic, parliamentary monarchy, with a head of government - the prime minister - and a head of state - the monarch. Spain in its vastness still is a unitary state, consisting of 17 autonomous communities (Comunidades Autonomas) and two autonomous cities (Ciudades Autonomas), with varying degrees of autonomy.
The members of the royal family make many public appearances, in celebrations or events in the country throughout the year. They can be spotted in places like Madrid, where the royal palace is, or Mallorca, where the king and queen go for their holidays. So, our advice is: keep an eye out for the royals, you never know who may come across your way!
2. Spain stretches all the way to Africa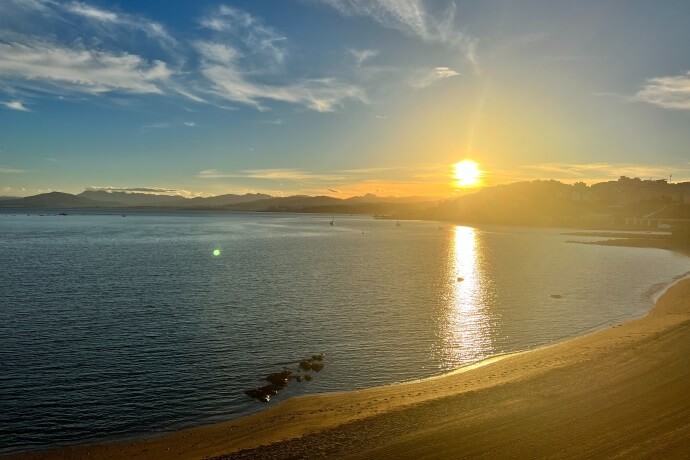 We bet you were quite taken aback by this one, right? To be accurate, the fact is that there are 2 cities in the North of Morocco that are considered Spanish territory. We are talking about Ceuta and Melilla, two cities that have belonged to Spain for more than 500 years, but which Morocco has been claiming as its own practically since it gained its independence in 1956. They are the only European Union territories in continental Africa and their borders have been the focus of migration crises and diplomatic disputes, even though the United Nations (UN) considers them as Spanish territory. Despite that, there are many people going back and forth constantly between the two countries as they are in good terms. The ferry boat from Algeciras in Spain to Ceuta in African territory only takes about 1 hour to do the crossing, and from Málaga in Spain to Melilla in Morocco there are frequent flights that will take less than 2h30 to do the connection. Should you have the time, it is easy to be in Europe for breakfast, go to Africa for lunch and be back in Europe before dinner!
3. Spanish is just one of the official languages of Spain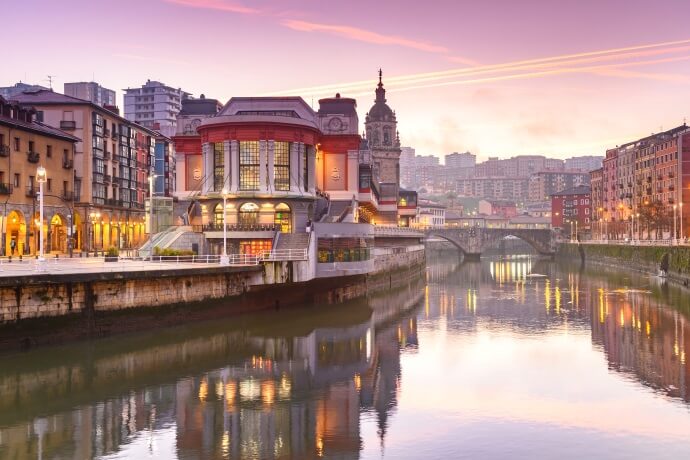 Like most people, you probably assumed that in Spain, Spanish is the language officially spoken, right? Well, yes, but the truth is that there are six official languages in Spain: Spanish, Catalan, Valencian, Galician, Basque and Aranese (which has only 2,800 native speakers). However, the most predominant language in Spain is, of course, Spanish, which, according to the latest data, is spoken by 98.9% of the total population as a first or second language.
The main language of Spain crossed its borders with the Spanish empire stretching to every corner of the planet from the 15th century onward and is now spoken in no less than 20 countries! From Asia to the Americas, there are many places where Spanish is widely spoken, with over 500 million speakers total, making it the second most-spoken language in the planet!
The Spaniards are very protective of their language and identity, so even television shows are dubbed, and the radio stations mostly broadcast Spanish music. Even if they are very welcoming, we recommend that, before you go, you try to learn the basics, like "gracias" (thank you) and "por favor" (please) which, along with a smile, can make all the difference when communicating with the locals!
4. The oldest restaurant in the world is in Spain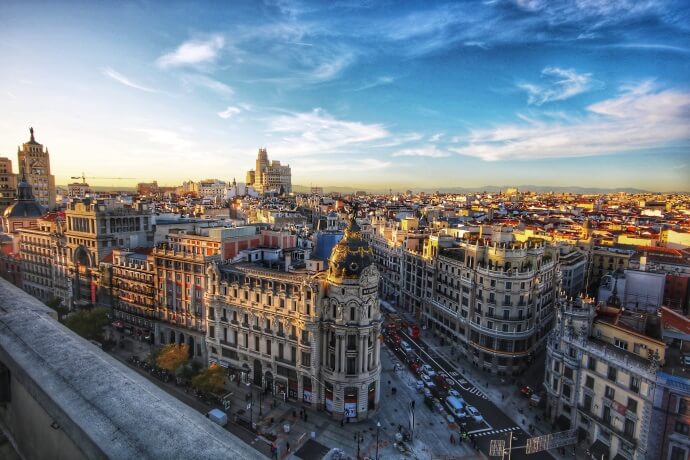 The capital of Spain, Madrid, is the home to Casa Botín, which has been working as a restaurant nonstop since its foundation in 1725, and has even been awarded the title by the Guinness Book of Records for that!
Just a few minutes walking from the Plaza Mayor, the main square of Madrid, sits this traditional centennial restaurant with a classical feel to it, from the decoration to the varied menu, which includes Iberian hams, black sausage, clams and shrimp dishes, roasted lamb and veal, and of course the delicious desserts Crème Catalane, rice pudding and the unique Tarta Botín. More than a night out or a dining experience, dinner at Casa Botín is a real once-in-a-lifetime journey back in time!
5. Spain was Muslim for over 5 centuries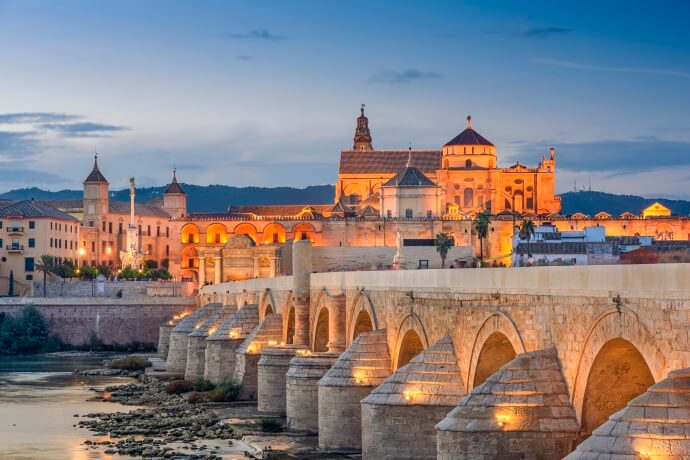 The Moors were the Arabs from Northern Africa, who lived mainly in Southern Spain for about 8 centuries, from 711 to 1492. They were an extremely important influence in Spain. They called it al-Andalus and, to the west, al-Garb. Al-Andalus is still the name given to Spain Southern region of Andalusia, where the Arab presence was intense.
What may come as a surprise to you is that, in addition to the linguistic changes that they introduced into the Iberian Peninsula, the Muslims brought with them a variety of cultural innovations. Alchemy, which is the origin of our chemistry, is just one of them. Other examples are algebra, chess, the use of Arabic numerals and the idea of zero.
Music in Spain was also very much influenced by the Muslim melodies. New instruments and tunes emerged, which later became the foundation of guitar playing and flamenco, among other traditional styles in Spain. The structure of traditional Spanish music has indeed many elements in common with that of North Africa.
In the gastronomic field, Arab traditions also played a very important role. The use of herbs and spices gained importance, and one specific ingredient was introduced into Spanish cuisine and has remained to this day: the chickpea. This delicious legume is prepared in many different ways and is considered one of the staples of Spanish recipes.
Also, there are still many architectural witnesses of the Muslim era that remain standing. Make sure you visit some of the most emblematic buildings of the period, like the Mosque of Cordoba, the Alhambra in Granada and the Giralda in Seville.
Undoubtedly, the Arab influence has played a fundamental role in the formation of Spain's national identity. Getting to know its characteristics will help you to better understand the multicultural profile of this unique country at the same time that will surely fascinate you!
6. Spain has more bars than any other European country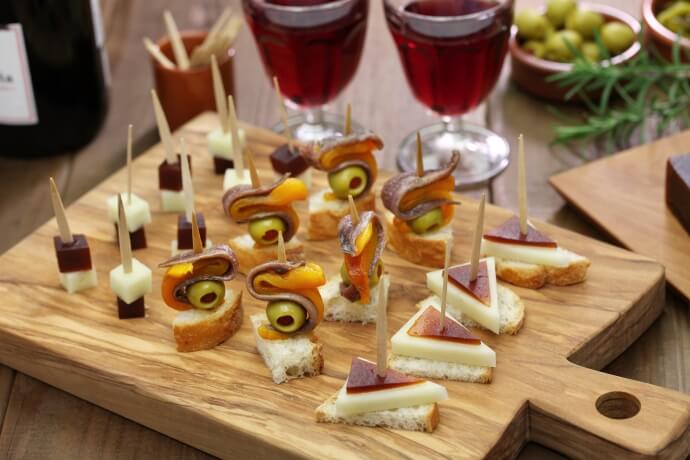 Well, that hardly comes as a surprise, does it? The fact is that Spain holds the European record for having the most bars per inhabitant, according to a recent EU study. Andalusia in the South of the country has as many bars – which include pubs and cafés – as Ireland, Denmark, Finland and Norway combined!
Although the number of bars in the country has recently decreased from 350,000 to 280,000, their earnings still make up an incredible 15% of Spain's GDP! Imagine that!
However, bars in Spain may differ from those that you find back home! Soft drinks, coffee and tea are also served and they offer snacks and sometimes ice-cream. Most bars in Spain offer tapas and are frequented at all hours by a diverse range of people, from workmen to families with children, for after-work drinks, afternoon tea, lunchtime coffees, or late-night half-pints, including cañas (tap beer). Those referred to as 'working men's bars' still serve cakes and coffee, and tea and coffee shops still serve wine and beer, meaning the distinction seen in other parts of the world between a cafe and a pub is very blurred in Spain.
We say that this deserves a toast!
7. Around 44% of the world's olive oil is produced by Spain
You probably use, or have used at some point, Spanish olive oil in your kitchen. What may come as a surprise is the high percentage that the exports of Spanish olive oil represent in the world's panorama. Over 40% of all the olive oil used around the world is produced in the olive groves and presses of Spain.
With some of the best olive trees being grown in Andalusia, especially around the province of Jaén, Spanish olive oil has gained quite a reputation internationally. Spain boasts some impressive 340 million olive trees and the largest man-made olive fields in the world, standing out as the industry leader worldwide. Spain is also the world's number one producer of organic extra virgin olive oil, exporting almost 70% of its production each year, which is sold in over 172 countries.
But, after all, why is Spanish olive oil the best? Its golden color and thickness, which are a sign of purity, are accompanied by a flavor that is markedly fruity and nutty. Most varieties of Spanish olive oils are sweeter and flavorful than other European oils. They have - on account of that - conquered the households and restaurants around the world!
You may want to do your own research though, but while you are in the country, go for olive oil tastings and tours!
8. Spain has over 8,000 kilometers of coastline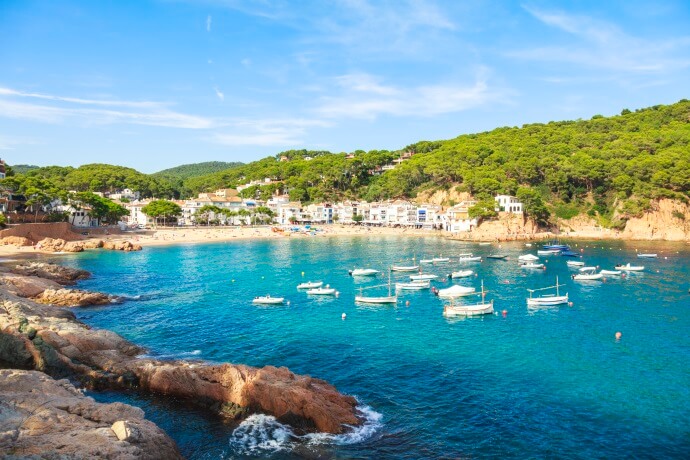 If we put all the segments of the Spanish coastline together into one long stretch, it would come to a total of over 8,000Km (almost 5,000 miles) altogether! And with an incredible variety of surrounding landscapes, there's definitely something for everyone's taste. Along the coastline, there are four differentiated marine domains, each one presenting their own characteristic types of coasts. These are the Mediterranean, in the Catalonia and Costa Brava region; the Cantabrian 90 beaches around Santander and the Castro Urdiales region; the Peninsular Atlantic, near Galicia, and the Macaronesian Atlantic in the Canary Islands.
The wonder of the Spanish coastline will never fail to impress you even after many trips to the country. The pristine beaches and breathtaking seascapes, which in turn provide for the freshest fish and seafood, are some of Spain's charms, and even Spaniards travel frequently in the winter and summer to enjoy the delights of their extensive and incredibly beautiful coastline. We believe you should definitely do the same!
9. New world foods entered Europe through Spain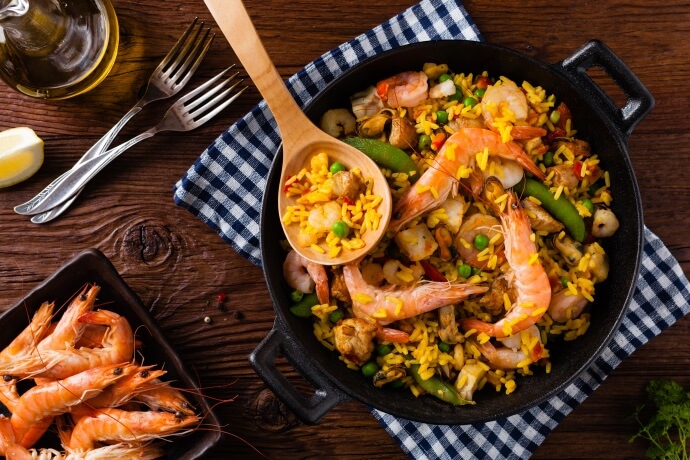 When the Spanish empire spread towards the American Continent in the 15th and 16th centuries, the daily diet in Spain changed dramatically! Along with the ships and the sailors, many ingredients and ways of preparing food traveled the world to find a definite place in Europe's culinary traditions.
Very soon the Spaniards found out that wheat, Europe's basic food crop, did poorly in tropical America where they first established colonies. However, maize (corn), potatoes, beans, and other New World crops, eventually flourished in Europe and spread to the rest of the Old World, changing the European food scene forever!
If it weren't for the navigations and exchange of products in those days, we might be serving our burgers today with fried turnips or onions instead of French fries. How different things could have been!
10. Spain gets more tourists than the number of people who live there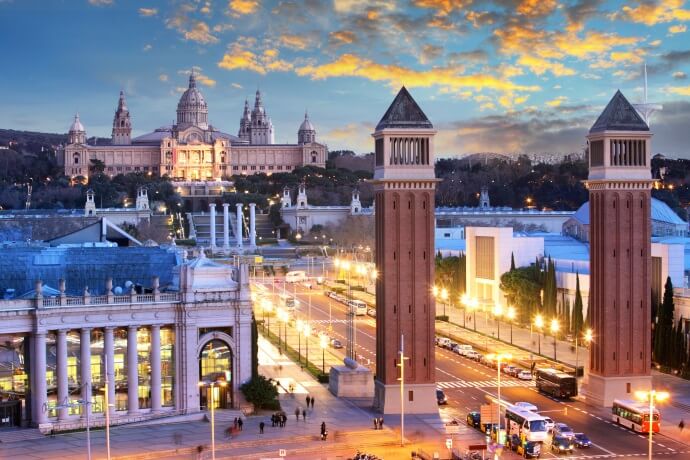 Spain, with a population of approximately 47 million inhabitants, experiences an annual increase in the tourism industry, with visitor numbers almost double its population.
In 2019, Spain was the second most visited country in the world, recording 83.7 million tourists, which marked the 7th consecutive year of record-beating numbers, only interrupted shortly after, by the coronavirus pandemic in 2020.
The numbers are quite impressive but the effort of the Spanish Government and of the Spanish Tourism Board is equally impressive, constantly finding ways of balancing local life, the preservation of nature and of culture and the welcoming of visitors from across the world. It is both a national and local effort that is now bearing its fruits. The fact of the matter is that even though you may be one among millions of Spain lovers, you will definitely be made feel special and unique while living the real Spanish experience.
So many more reasons!
Spain is worthy of every attention and is definitely a destination with much to explore. Millions of visitors every year get fascinated by a country that never ceases to impress you and that is tremendously generous with the ones who are willing to feel Spain as it really is, in an authentic, heartwarming way.
These fun facts about Spain are just a little taste of what awaits you when you travel to a country that after being an empire, after traveling the world and reached all the nooks and crannies on planet earth, decided it is now time to welcome the ones who want to explore one of the oldest nations in Europe.
Spain has rolled out its red carpet of poppy fields and olive groves and invites you to sit at a beautifully decorated table with an abundance of the tastiest food and most exquisite wines, overlooking the most stunning scenarios and listening to the most fascinating music. Welcome to the heart of authenticity, bienvenido a España!
---