Train travel has got to be one of the most romantic and adventurous ways of traveling. Books have been written about it, movies have been made around the subject, but there's nothing like actually going for the experience of it, at least once in a lifetime!
Being currently the fourth most popular tourism destination in the world according to the United Nations, Spain has an extremely well-equipped train system nowadays, and it can be the perfect country to start your adventure on the tracks. Let us tell you why amazing Spain can be even more amazing when you take the option of train traveling and why so many people are increasingly going for this form of transportation while on holiday. Hop in, we will make you travel!
Hassle free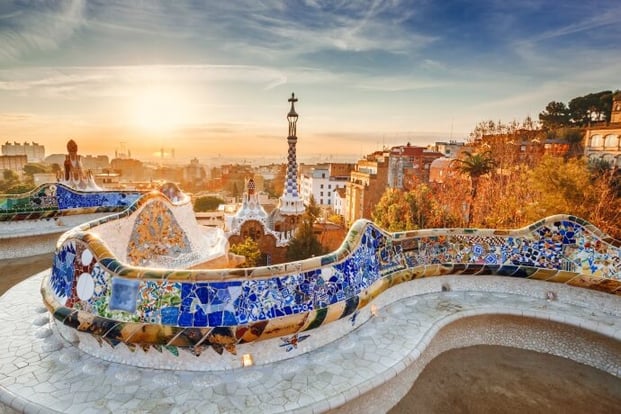 This is the first and most obvious reason to choose to travel by train. Of course, some people do love the scenic drives, but how about when it comes to parking? And how about navigating the ancient streets of a historic country without any previous experience? Those challenges can be overcome by quite simply booking your train tickets in advance and enjoy touring around the country completely hassle-free! Just keep in mind that prior ticket-reservation will allow you to ensure that your seat is booked in advance, that you get your preferred type of seat and especially, that you save money! We are glad to plan this for you also when we design your tour of Spain. Train timetables in Spain are reliable and the train system has been consistently modernized in the recent decades. This will allow you to use your time wisely to enjoy beautiful Spain without having to worry about anything else. And the truth is there is a lot to explore!
Main cities and smaller towns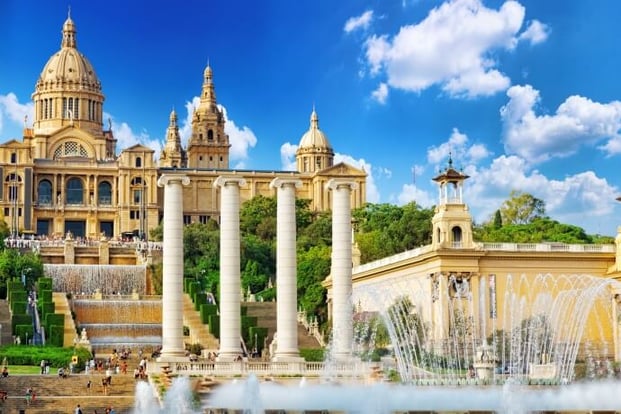 Trains run smoothly yet swiftly across stunning landscapes in Spain, and that is why so many people nowadays are using it more and more - to discover the different regions in the country in a time-saving and fun way!

Wider connections in between larger cities are available and are the fastest and comfortable type of ride. As an example, a train ride between Madrid and Barcelona will take you 2h30m on the AVE train instead of a 6-hour car drive! Saving on travel time will probably allow you to get to know other nearby destinations such as Toledo, a medieval gem, a little over 30 minutes by train from Madrid; or Sitges, on the Costa Brava, roughly 35 minutes by train from Barcelona.
Smaller towns also have good train connections, which are regularly used by locals to commute. The fact that most of the trains are modern and cover a good part of the national and local territory turn it into one of Spain's favorite means of transportation. Cities like Madrid, Barcelona, Valencia, Seville, Zaragoza, Málaga, Murcia and other large urban centers have their own public transportation network linking trains with buses, metros and even ferry boats, and once in the city, you can get excellent discounts and value for money when buying day or multiple day passes. Plus, you will definitely get your chance to mingle naturally with the locals getting to know the authentic life of each region!
Spain from top to bottom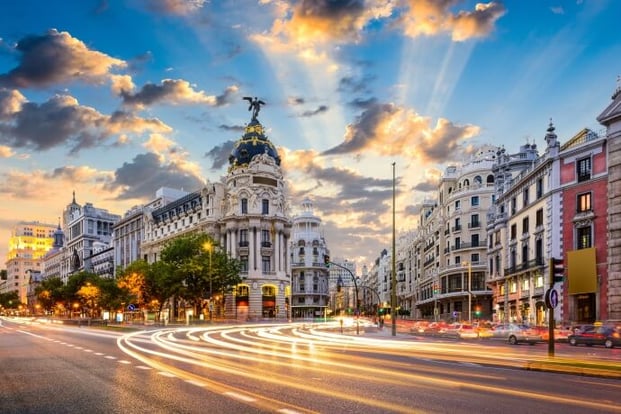 The main concern of someone who is planning a car-free holiday is probably to know whether they will be able to reach every destination using the train. Well, we can tell you that Spain's train network covers for most of the 17 regions of the country, and going from top to bottom is as easy as booking your tickets prior to traveling. Start wherever you would like or wherever is more convenient for you and you will be sure to have the whole of your holiday itinerary covered by scheduled train journeys, taking you smoothly and easily North to South, East to West. If, for instance, Santiago de Compostela in Galicia is your starting point, know that you can safely be in Málaga in Andalusia, the very far South of Spain, even before the day is over! You can sample octopus Galician-style for lunch and fried boquerones (white anchovies) in Málaga for dinner. You can truly enjoy the best of Spain at a relaxed, travel-friendly pace!
Drop the drama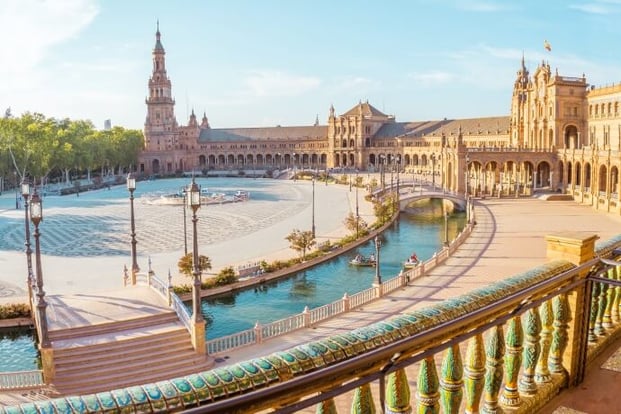 Difficulties like navigating and parking in narrow streets in millennia-old city centers, the risk of dents and scratches in rental vehicles and the natural concerns about the right directions and destinations are some of the downsides of a driving holiday that you can completely forget about when you take a train tour in Spain. Plus, in busy cities like Madrid, Barcelona and Seville, finding a good, safe parking spot for the duration of your stay or for your day trips may be quite a predicament. The good news for our fellow train-travelers is that train stations in these and in other cities are conveniently located in the center of town, close to the underground trains or bus stations, which means that the mesh of public transport covers even the most remote of corners in the cities.
The train tickets will also be incredibly less expensive than gasoline and toll roads all added up, and there are many discounts available for travelers over 65 years of age, handicapped or traveling multiple destinations. So, all there is left for you to do is to sit back, relax and enjoy the ride!
Train in Spain
It is definitely a YES for us! If you were still unsure about how you would like to move around on your next trip to Spain, consider doing some quick mathematics and you will see how much faster you will get to travel if you take the train to explore Spain! Whether it is your first time in the country or whether you are an experienced traveler, we are sure that you will get to see a different country, full of wonders and stunning landscapes, away from the traffic. Would you like to join us for the ride?
---