As June dawns and the Mediterranean sun begins its slow ascent to its zenith, Spain dances its way onto a list of perfect summer getaways. However, in this country, summer extends beyond the months of June, July, and August. It often stretches into September and even October, with the sun generously showering its warm rays on the spectacular landscapes and seas.
Follow us into discovering the best ways to take advantage of a summer vacation in Spain.
Go for a boat trip along the coast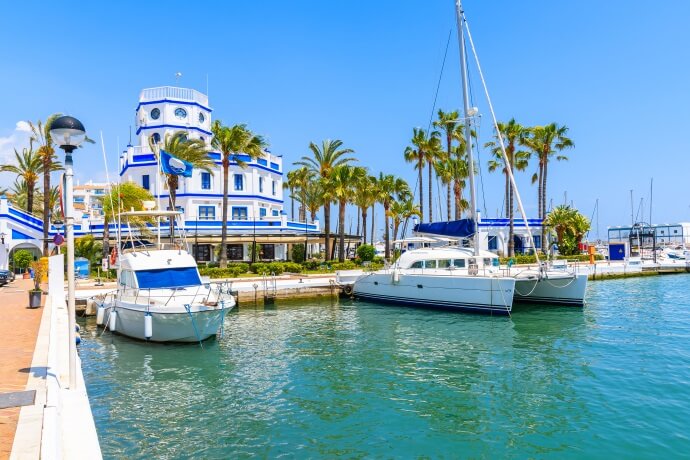 The allure of the Spanish coast is intensified by the country's long summer days. Picture waking up early to enjoy the serenity of a sea still partially cloaked in dawn's soft light. As your boat navigates its way out of the harbor, the expanding sea views against the backdrop of the slowly brightening sky are an exquisite sight to behold. Secluded coves, hidden beaches and dramatic cliffs reveal themselves as you cruise along the coastline. With the extended summer sunlight, there's ample time to enjoy a variety of activities. From snorkeling amongst the rich Mediterranean marine life, to trying your hand at water-skiing or simply luxuriating on the deck with a good book – the choice is yours.
The beauty of a prolonged Spanish summer lies in the freedom it provides. There's no need to rush. You can immerse yourself fully in the experience, basking in the sunlight that stays till late in the evening. Nerja is the perfect destination to enjoy the extended Spanish summer. The sun gently illuminating the whitewashed houses and narrow, winding streets creates a spectacle that is as heartwarming as it is picturesque. The Balcón de Europa, a mirador boasting panoramic views of the sea and mountains, becomes even more spectacular under the extended summer sunlight. Likewise, the Caves of Nerja, with their vast stalagmites and prehistoric paintings, seem to come alive in the shimmering light filtering in.
Watch a Flamenco show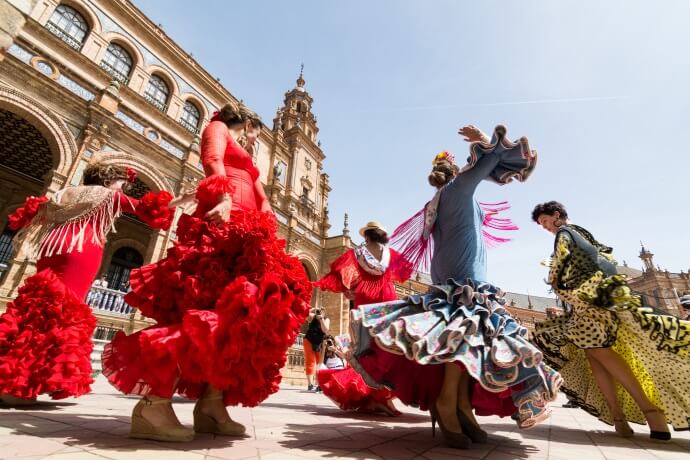 Spain, the land of passionate Flamenco, tantalizing tapas and lively fiestas, has a unique way of unfolding its charm once the sun goes down, especially in the languid, balmy summer nights. The country's love for life is palpable in its thriving night culture, offering an exquisite fusion of tradition and modernity that leaves every traveler yearning for more.
Nothing screams Spain more than a live Flamenco show and what better time to watch it than a summer night? As darkness descends and the temperature becomes more agreeable, the stage is set and the anticipation starts to build. The venues vary from sophisticated tablaos in urban hubs to intimate peñas in traditional neighborhoods, each providing its own unique atmosphere. Yet, they all share one common element - a stage ready for performers to pour their heart and soul into a Flamenco performance.
Once the guitar strums its first note, and the bailaor (dancer) makes their first move, you are instantly transported into a world filled with intense emotions. The complex rhythms, the soulful singing, the passionate dancing and the rapturous applause that punctuates the performances – all these elements combine to create a spectacle that is as breathtaking as it is emotional. Watching a Flamenco show is an experience that lingers in your heart long after your Spanish sojourn has ended.
However, your night continues even after the Flamenco show has ended. In Spain, the concept of "la madrugada" - the period between midnight and dawn - takes on a whole new meaning. Spanish nights, especially during summer, are full of energy and life. Post-Flamenco, the Spanish streets buzz with activity. Restaurants and tapas bars spill over with locals and tourists alike, all eager to savor the delectable Spanish cuisine. This is the perfect time to dive into some patatas bravas or calamari, accompanied by a chilled glass of local Spanish wine.
Take a leisurely stroll around the town squares or the beach promenades, as they come alive with impromptu performances, lively discussions, and laughter-filled gatherings. There's a unique sense of community that you can feel in these shared moments of joy, making you feel a part of this enchanting culture.
The extended daylight hours also mean the magnificent Spanish landscapes remain visible for longer. Use this to your advantage and let the soft glow of the setting sun guide you through the stunning architecture and serene parks. There's a certain charm in seeing the well-known sights subtly transform under the warm hues of the twilight sky.
Relax at the beach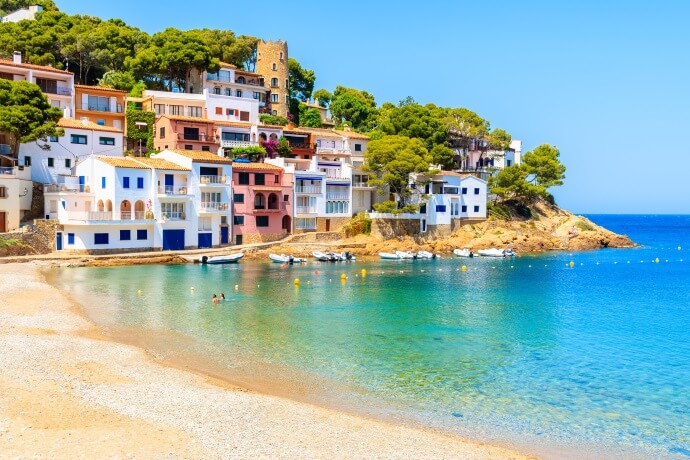 As the warm embrace of summer unfolds across Spain, its sun-drenched beaches beckon with a promise of relaxation and recreation. From the enchanting Basque charm of San Sebastian, to the rugged beauty of Costa Brava and the sun-soaked vistas of Andalusia, Spain's beach destinations are as diverse as they are delightful.
Tucked away in Spain's Basque country, San Sebastian is a summer dream come true. Its two main beaches - La Concha and Zurriola - offer distinct adventures that cater to a wide array of beach-goers.
La Concha, often hailed as one of the most beautiful urban beaches in Europe, is perfect for a leisurely day under the Spanish sun. Its calm, emerald green waters make it an ideal spot for a refreshing swim or a paddleboarding adventure. In contrast, Zurriola is a magnet for surfers, thanks to its larger waves. As you laze on the sandy shore, you will find your gaze drawn to surfers gracefully dancing with the waves, adding a dynamic energy to the tranquil surroundings.
Venture further south and the rugged cliffs and hidden coves of Costa Brava await. This wild coast, whose name translates to 'Rough Coast,' is a picturesque medley of crystal-clear waters, rocky outcrops, and pristine beaches. Each of Costa Brava's beaches has its own charm. The sandy shores of Lloret de Mar pulse with energy, whereas the secluded coves around Begur offer an intimate getaway. Further north, the beach at Cadaques, with its whitewashed houses and cobblestone streets, provides a delightful backdrop for a sun-soaked summer day.
Descending further to the south, the golden beaches of Andalusia stretch out like an inviting canvas. Whether it's the cosmopolitan appeal of Costa del Sol or the unspoiled beauty of Costa de la Luz, the Andalusian coast caters to every kind of beach lover. Enjoy the hustle and bustle of Marbella and its beach clubs, where the Spanish sun, refreshing cocktails and pulsating music create a heady blend. For a more serene ambiance, head to the virgin beaches of Costa de la Luz, where the golden sand, sparkling water and open skies present a perfect setting for a tranquil summer day.
Enjoy the shade while having a gastronomic experience at a wine cellar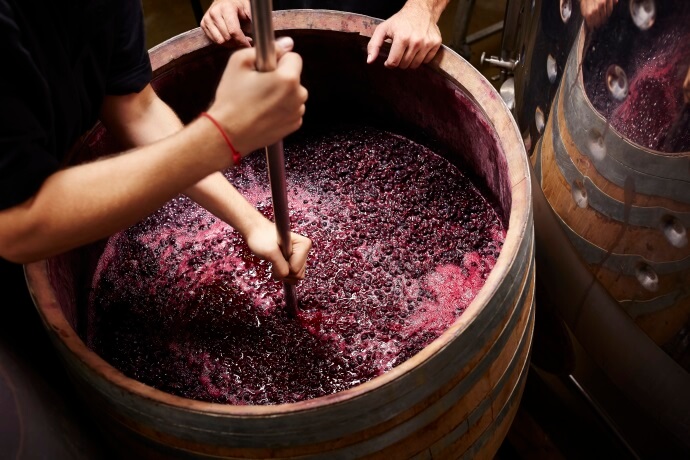 While the Spanish sun blazes a trail of radiance during the summer months, the shade of the country's historic wine cellars and the accompanying gastronomic delights provide a welcome respite. Among the nation's diverse vineyards, three regions – La Rioja, Ribera del Duero, and Axarquia - hold a special place in every wine lover's heart.
First stop: La Rioja, Spain's most renowned wine region. Located in northern Spain, with the Ebro River running through it, La Rioja's lush vineyards are a sight to behold. The summers here offer a perfect blend of warm days and cool nights, a climatic magic that makes the region's Tempranillo grapes thrive.
Meandering through these vineyards, you will find traditional bodegas (wine cellars) that have been a part of the La Rioja landscape for centuries. The wine tasting experience here is as much about the wine as it is about history and tradition. Sip on a glass of fine La Rioja wine, with notes of berries, plum and vanilla dancing on your palate, all while learning about the wine-making process that has been passed down generations. Pair your wine with some traditional Spanish tapas, including Patatas Bravas and Jamón ibérico, and you have a gastronomic combination that's hard to beat.
Next, we journey to the heart of Spain, to the stunningly beautiful region of Ribera del Duero. With its rocky terrain and extreme temperature variations, the region might seem unfavorable for vine-growing, but these are the very factors that contribute to the depth and complexity of its wines. Summer in Ribera del Duero is an event in itself. You can find respite from the summer heat in the cool cellars, where the region's famous Tinto Fino wines are aged to perfection. The deep, ruby-red wine with its full-bodied and richly layered flavors is a testament to the region's unique terroir.
Complementing the wines is the region's delectable cuisine. Indulge in a plate of succulent Lechazo (roast lamb), a local specialty, or enjoy the myriad flavors of Morcilla de Burgos, a black pudding that's both savory and slightly sweet.
Our final stop takes us to the sun-soaked region of Axarquia, nestled in the province of Málaga in Andalusia. This lesser-known wine region, with its steep slopes and slate-rich soil, is the birthplace of the delicious Moscatel wines. Shaded from the summer sun, a visit to one of Axarquia's wine cellars is a delightful involvement. The sweet, floral notes of Moscatel wine are a refreshing treat on a warm summer day. The gastronomic delights of Axarquia, heavily influenced by its coastal location, are a seafood lover's paradise.
Try gazpacho and other summer specialties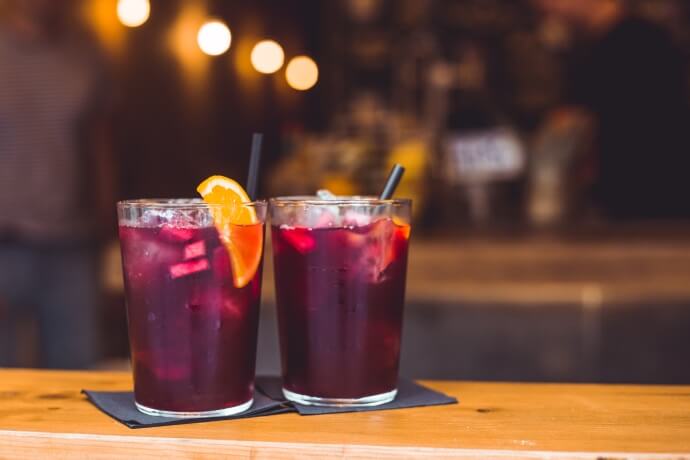 When summer engulfs Spain, its spirited cuisine takes a refreshing turn, embodying the spirit of the season in every bite and sip. Whether it's the cooling bliss of Gazpacho, the fruity allure of Sangria and Tinto de Verano, or the delightful range of summer tapas, Spain's summer food scene is a culinary celebration waiting to be explored.
A quintessential Spanish summer starts with Gazpacho, the chilled tomato-based soup hailing from Andalusia. This refreshing blend of ripe tomatoes, cucumbers, bell peppers, onions, garlic, olive oil and a dash of vinegar, offers respite from the summer heat like nothing else. Served chilled, Gazpacho is both a flavorful starter and a cooling elixir, perfect for those sun-soaked Spanish afternoons.
Summer in Spain would be incomplete without a glass of Sangria or Tinto de Verano. Sangria, with its perfect blend of red wine, chopped fruit, a sweetener and a touch of brandy, is a fruity indulgence. Each sip is a burst of flavors, a mélange of sweetness and tartness with a hint of robust red wine. Tinto de Verano, translating to "red wine of summer", is another popular Spanish beverage. It's a simpler mix of red wine and lemon or orange soda. Light, fizzy and refreshing, it's an ideal companion for languid afternoons or balmy evenings.
Summer is also a time to explore the country's tapas culture. These small plates of appetizers or snacks are a cornerstone of Spanish gastronomy. Summer brings a delightful shift to lighter and refreshing tapas to match the season. Try the Ensaladilla Rusa, a Spanish-style potato salad made with potatoes, carrots, peas and mayonnaise. It's cool, creamy and utterly satisfying. Another summer favorite is Boquerones en Vinagre, fresh anchovies marinated in vinegar, a tangy and refreshing tapa that pairs beautifully with a cold beer or a glass of Tinto de Verano.
To truly embrace a Spanish summer is to indulge in the delights the country has to offer. So, whether you're basking under the Spanish sun or dreaming about it from afar, these wonders will surely transport you to the heart of an energetic, sunlit Spanish summer.
---